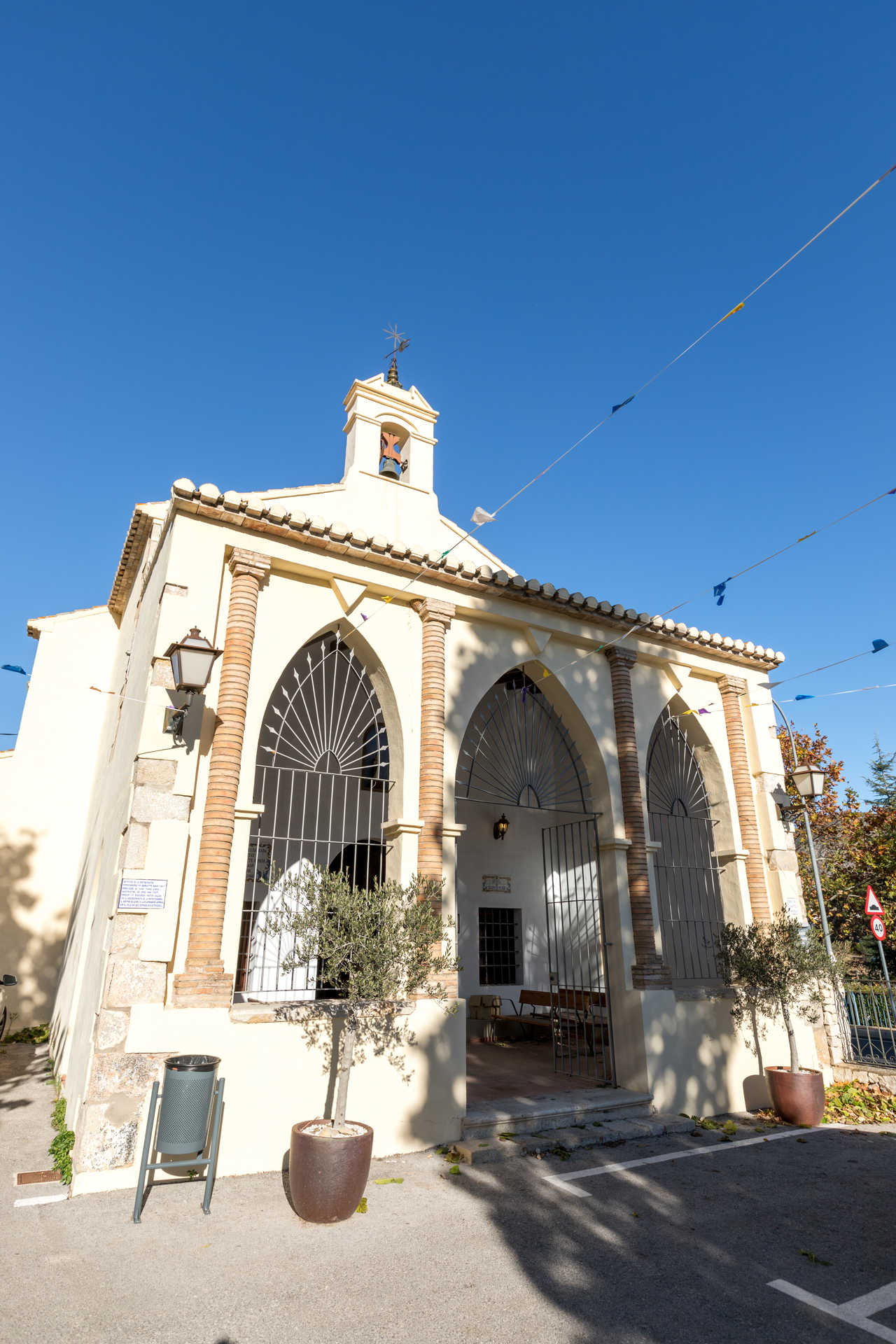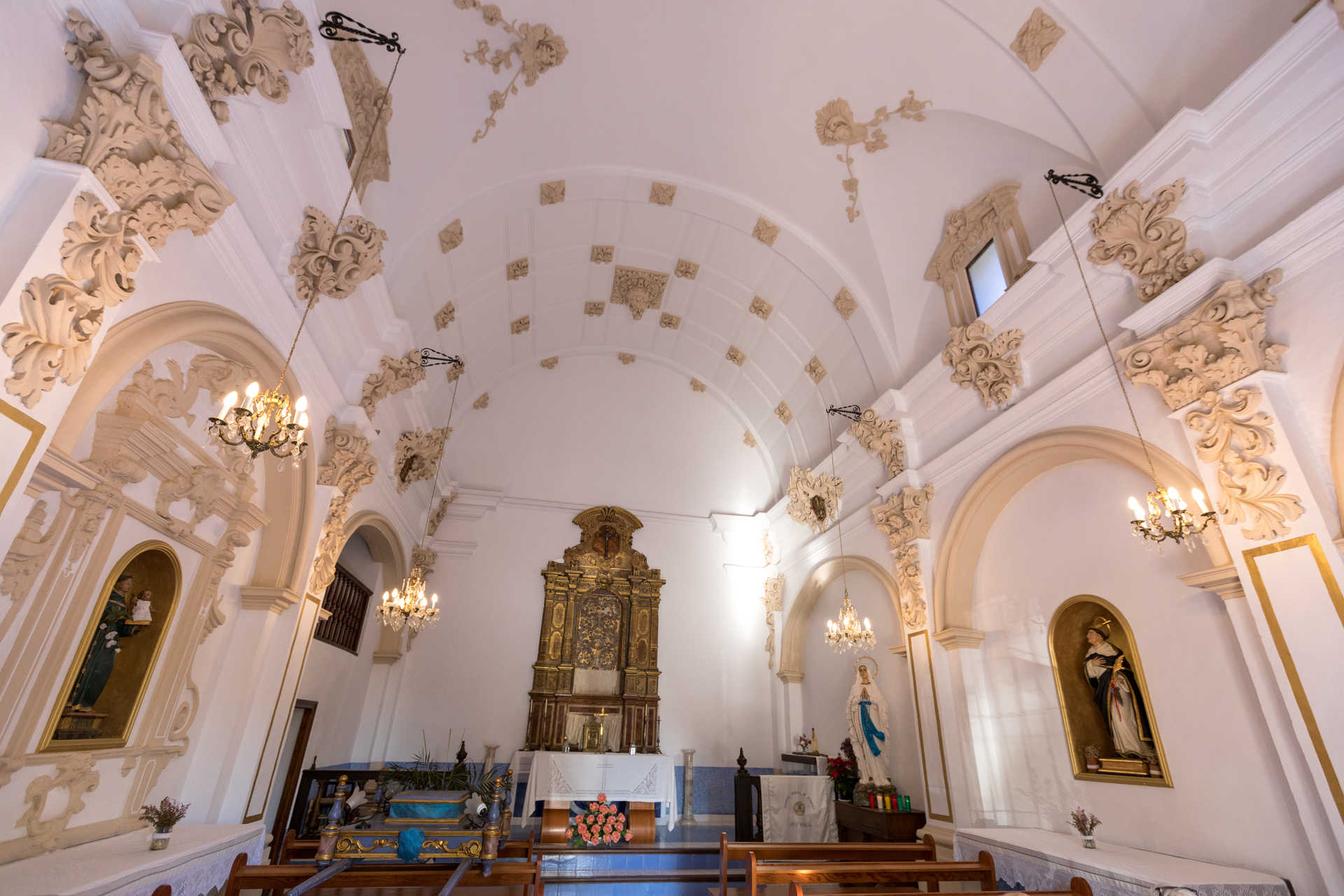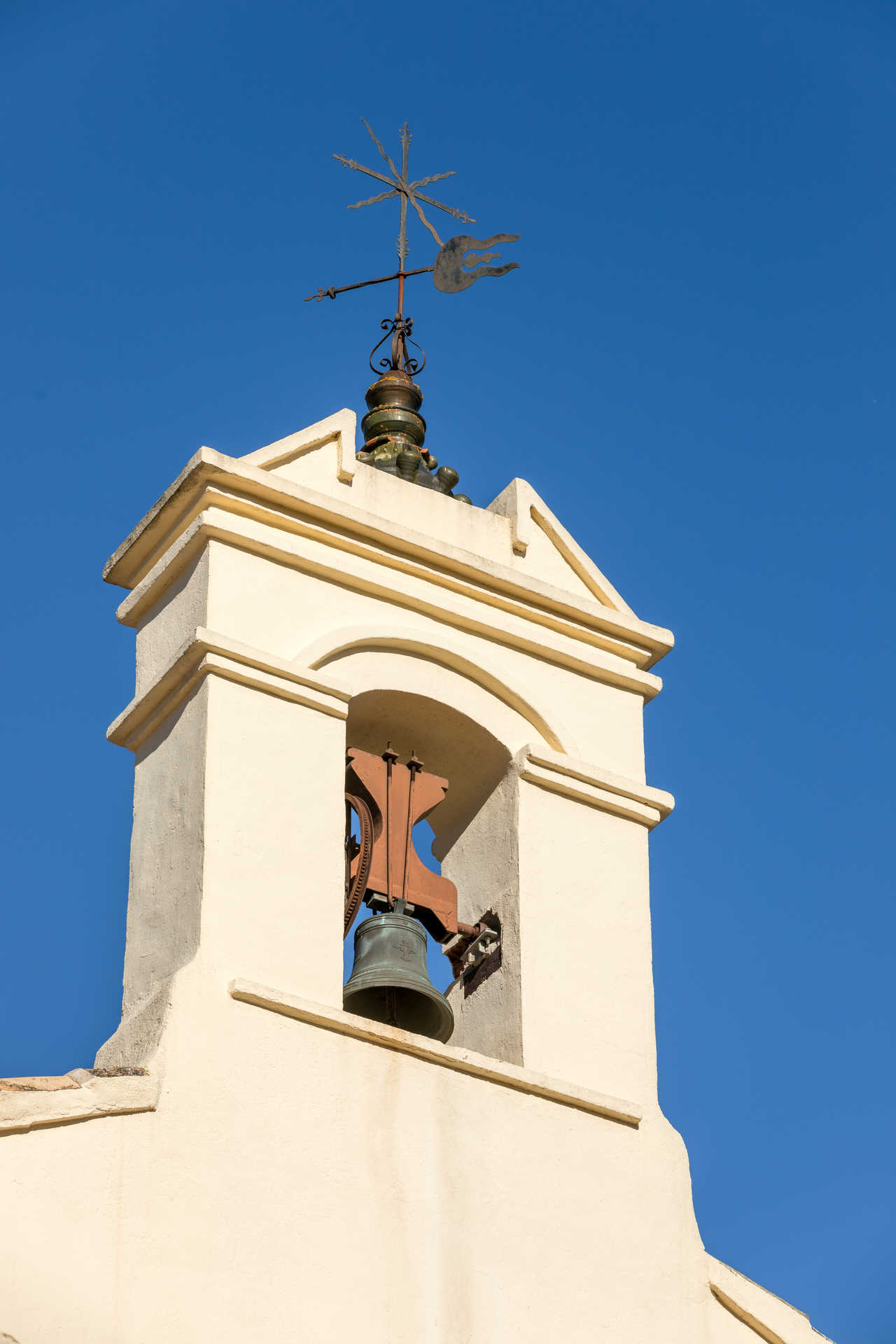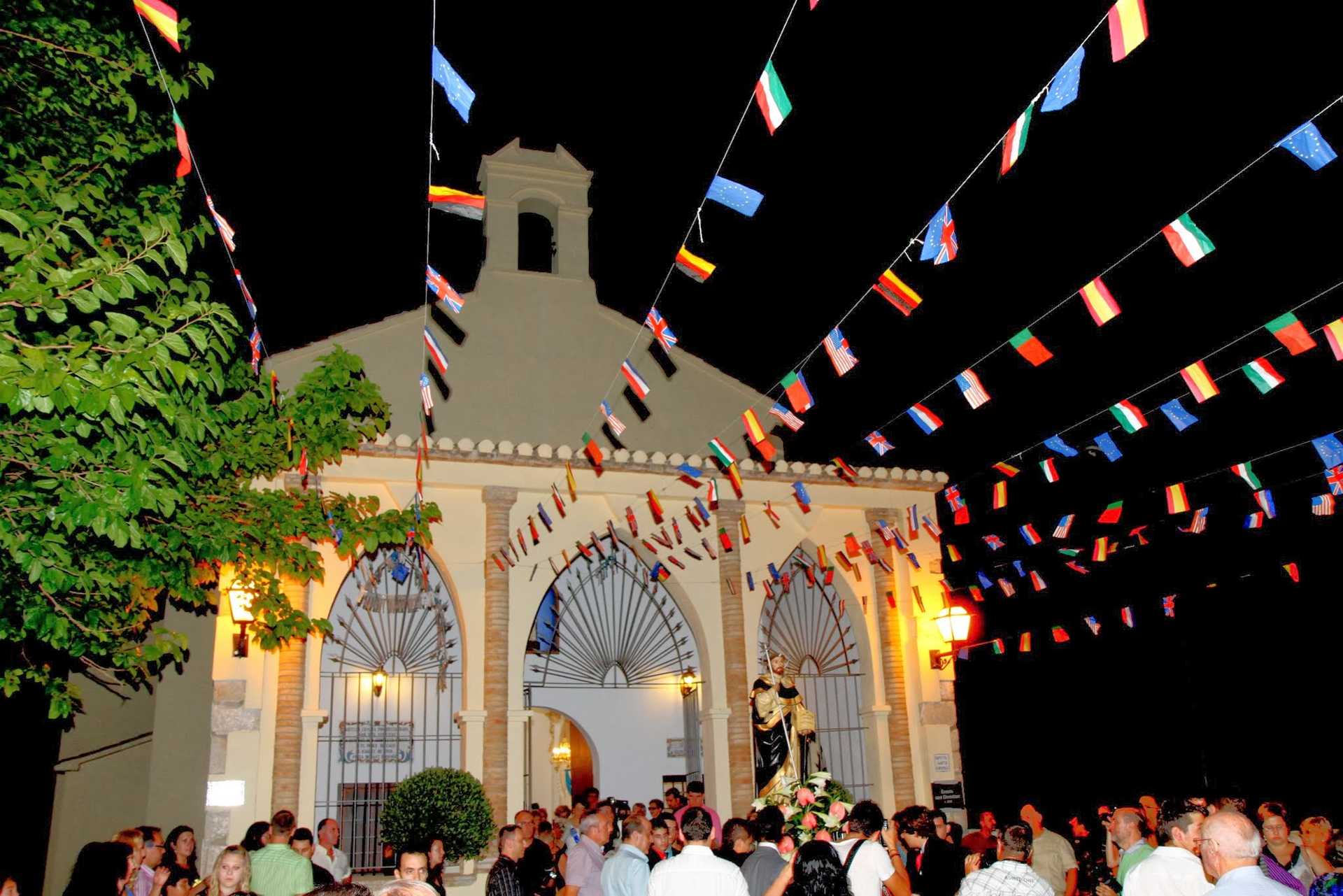 Pla de la Sèquia
43
03727

contact information
Hermitage dated from 1691, was used during the construction of the new church as a place of provisional worship. It is a typically Valencian construction, which comes from the popular baroque style (which has its origins in the early Eighteenth century). A unique nave, a facaded altarpiece and covered with a bell gable.
Dedicated to Sant Doménec de Guzmán (founder of the Dominicans, famous for their intransigence and evangelisation). We can see the dog and the lit torch which depict a revelatory dream that his mother had. When she went to pray to St. Domingo of Silos (Benedictines) to explain its meaning, they revealed to her that her son was carrying the flame of Jesus in prayer. As a sign of appreciation, She named her child Doménec..
In Xaló they celebrate the festival in honor of St. Doménec in late July, early August, with the traditional 'Bous al carrer' (street running bulls) among many other activities.
More information
Other information
Do you want to know about Xaló in every sense? Enter and discover our sensory route.
https://www.vadesentits.com/xalo