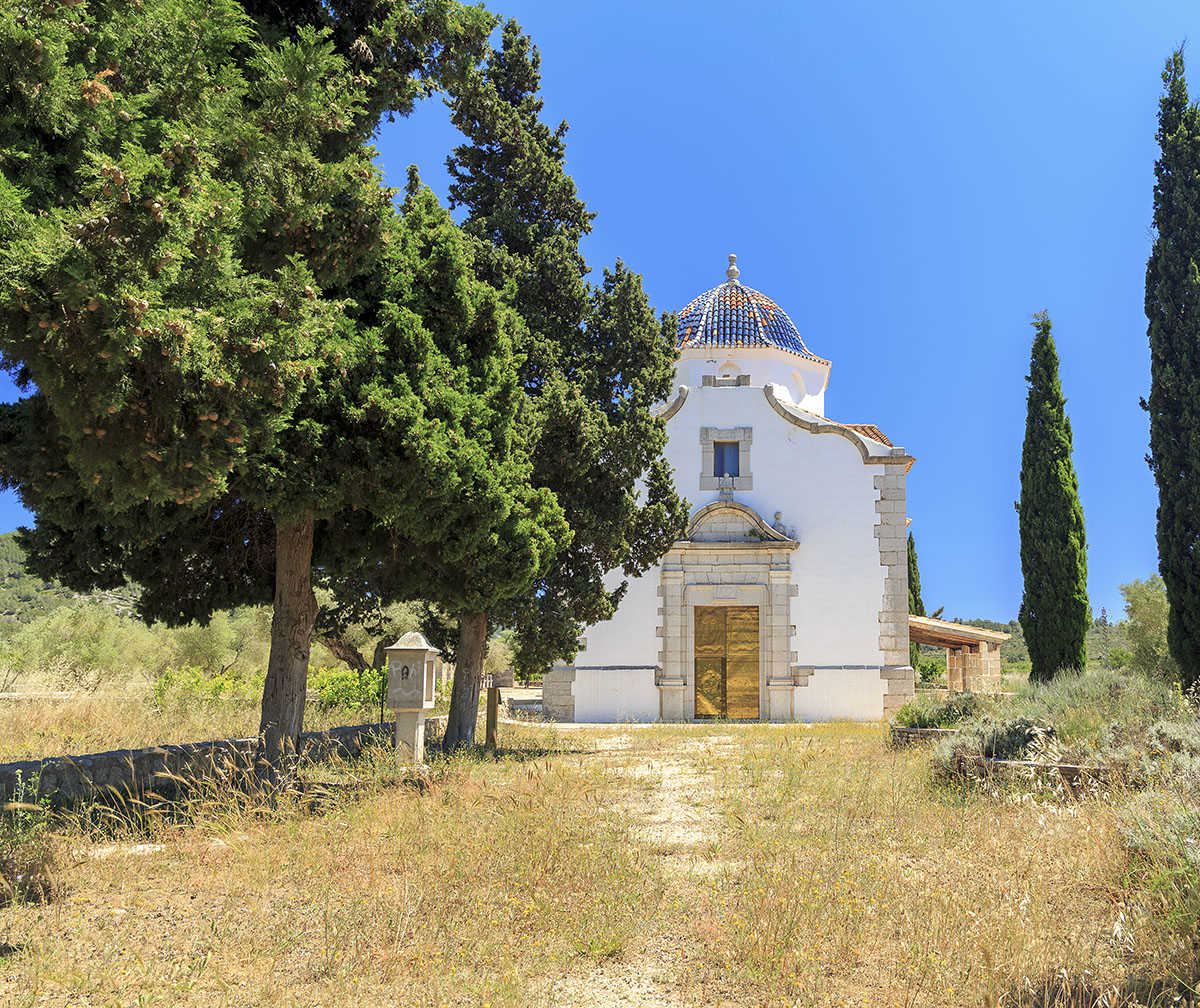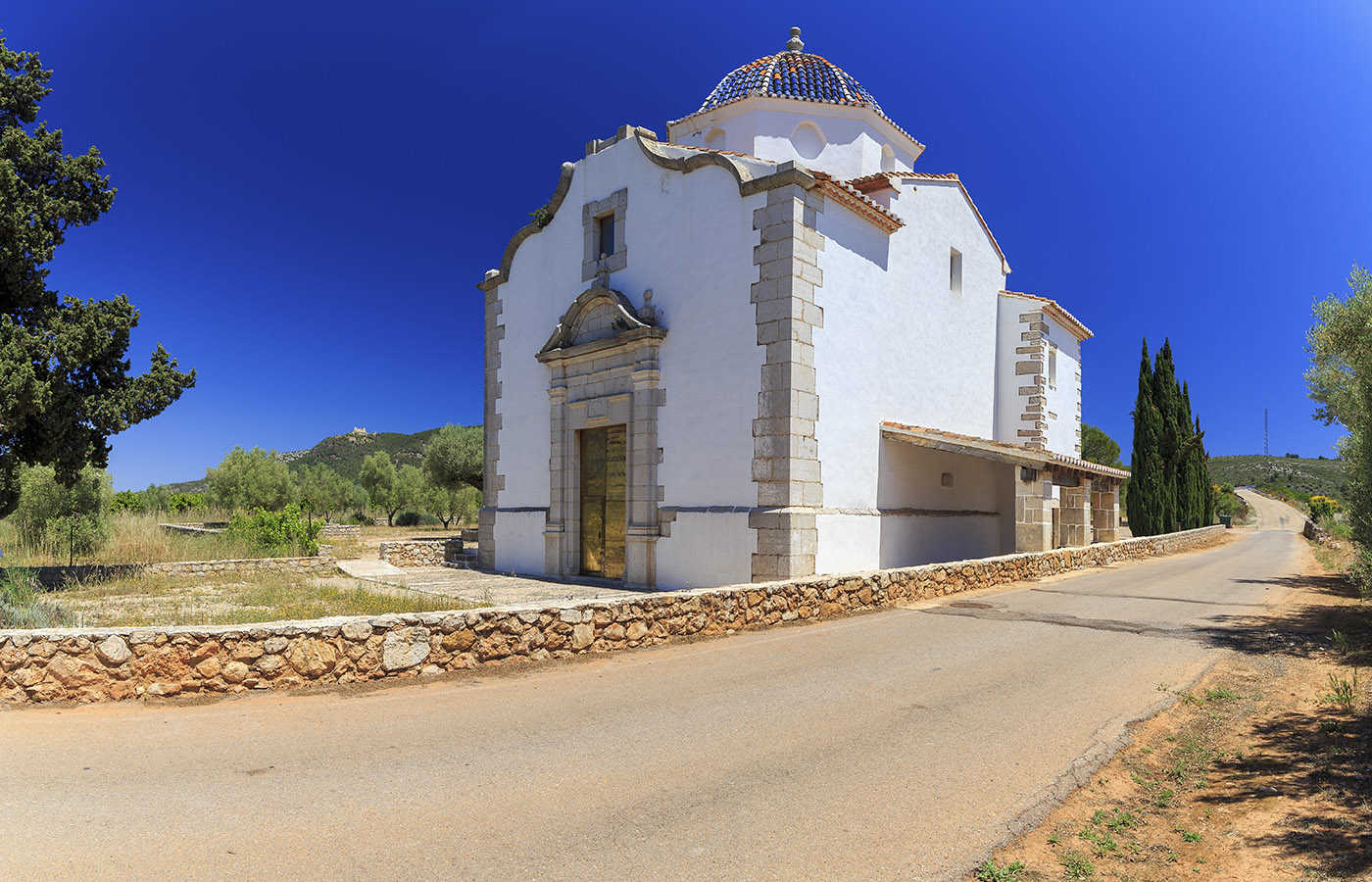 Camí del Calvari, junto a la N-340

contact information
El Calvario chapel is a pretty place of worship located in Alcalà de Xivert-Alcossebre.
During you time in Alcalà de Xivert-Alcossebre, the sights and monuments will tell you the story of its history and culture. A must-visit is El Calvario chapel, situated close to the centre of Alcalà de Xivert.
Flaunting a classically Valencian Baroque style, the chapel is topped with a beautiful dome. Round on the inside and octagonal on the outside, it is decorated with blue glass tiles detailed with white lines.
The Corinthian Order interior is embellished with paintings and stuccoes showcasing the Rococo style. In the pendentives of the dome, there are paintings portraying the Passion, Entombment, Flagellation, Prayer to the Land and Descent, while the dome is decorated with four works depicting scenes from the Old Testament.
Around the chapel, there are benches and picnic tables where you can enjoy a lovely day out in the fresh air. The excuse you've been looking for to visit Alcalà de Xivert-Alcossebre.