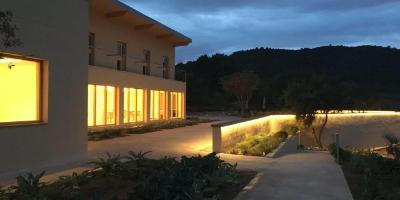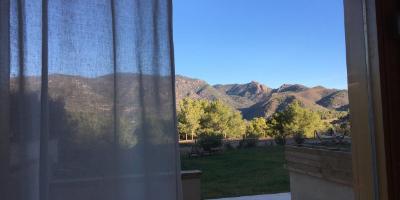 The accommodation where our experience is carried out is not a typical proposal, it is born from the dream and the desire of a group of people to demonstrate that the conservation of our environment is possible and can be realistically achieved if behind each project there is also a strong environmental awareness and the desire to carry it out.
A 4 star hotel 100% organic, self-sufficient energetically and with all the needs of service and infrastructure so that you enjoy a unique and totally sustainable tourist experience in the rural area of the province of Castellón. They are self-sufficient in the management of their waste and part of their food comes from their own gardens or from local producers.
You can also enjoy the hotel and its surroundings where you can walk the paths prepared to discover centuries-old holm oaks as well as other species of Mediterranean flora and fauna, and live a magnificent gastronomic proposal paired with local wines. Also enjoy the fully eco pool.
#Disponibilidad
Disponible todo el año