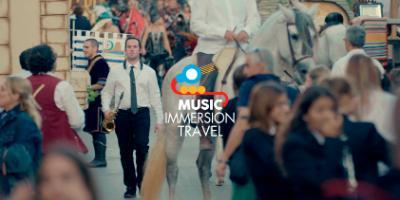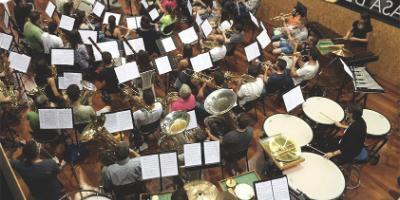 Información de la reserva
FEDERACION DE SOCIEDADES MUSICALES DE LA COMUNIDAD VALENCIANA
If you are a musician we are offering you a stay of 4 days and 3 nights to live intensely les Alqueries festival to become another musician of the UM Alqueriense band from Castellón. You will participate in different activities such as the parade, lunches and dinners of the group that will make you feel like another member of the great family that is a musical society.
PARTICIPANT CONDITIONS:

- Minimum participation of one person.

- Elemental degree is required in one of the band instruments and having his/her own instrument. Otherwise, a rental one could be provided at your expense.

- Registration will be closed one month before the course date and the scores will be sent to your home address.

The UM Alqueriense, under the baton of Lidón Valer Cabaleiro since 2004, has won different awards and strengthened its international presence.

#Disponibilidad
Disponible todo el año
#Otros servicios
30.0 €
Optional: City of Arts and Sciences
30.0 €
Optional: San José Grottos in la Vall d'Uixó