Fishing tourism on board El Paraíso Castellón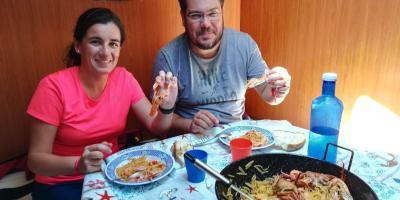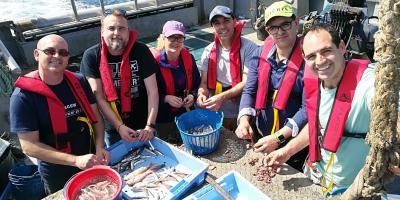 Come aboard El Paraíso, a fully-equipped fishing boat dedicated to inshore trawling in the Costa de Azahar crewed by the 4th generation of fishermen.
Aboard El Paraíso you can enjoy:
- Experience an authentic day of fishing: find out about our traditions, our fishing grounds, fishing techniques and how to classify and preserve the species caught during the trip. Our experts will share this and many other interesting facts with you over the course of the day.
- Enjoy traditional onboard cooking, with a selection of fresh local produce, principally freshly-caught fish and seafood (straight from the sea to the table): you can disconnect from your daily routine in the heart of nature.
- Sail the seas accompanied by sea birds, set against the beautiful backdrop of the Costa de Azahar, with occasional glimpses of the Islas Columbretes. You may even spot some whales.
- You'll appreciate the importance and value of traditional fishing and how fishermen protect the sea and its resources.
More info: +34 679 41 30 97.
#Disponibilidad
Disponible todo el año