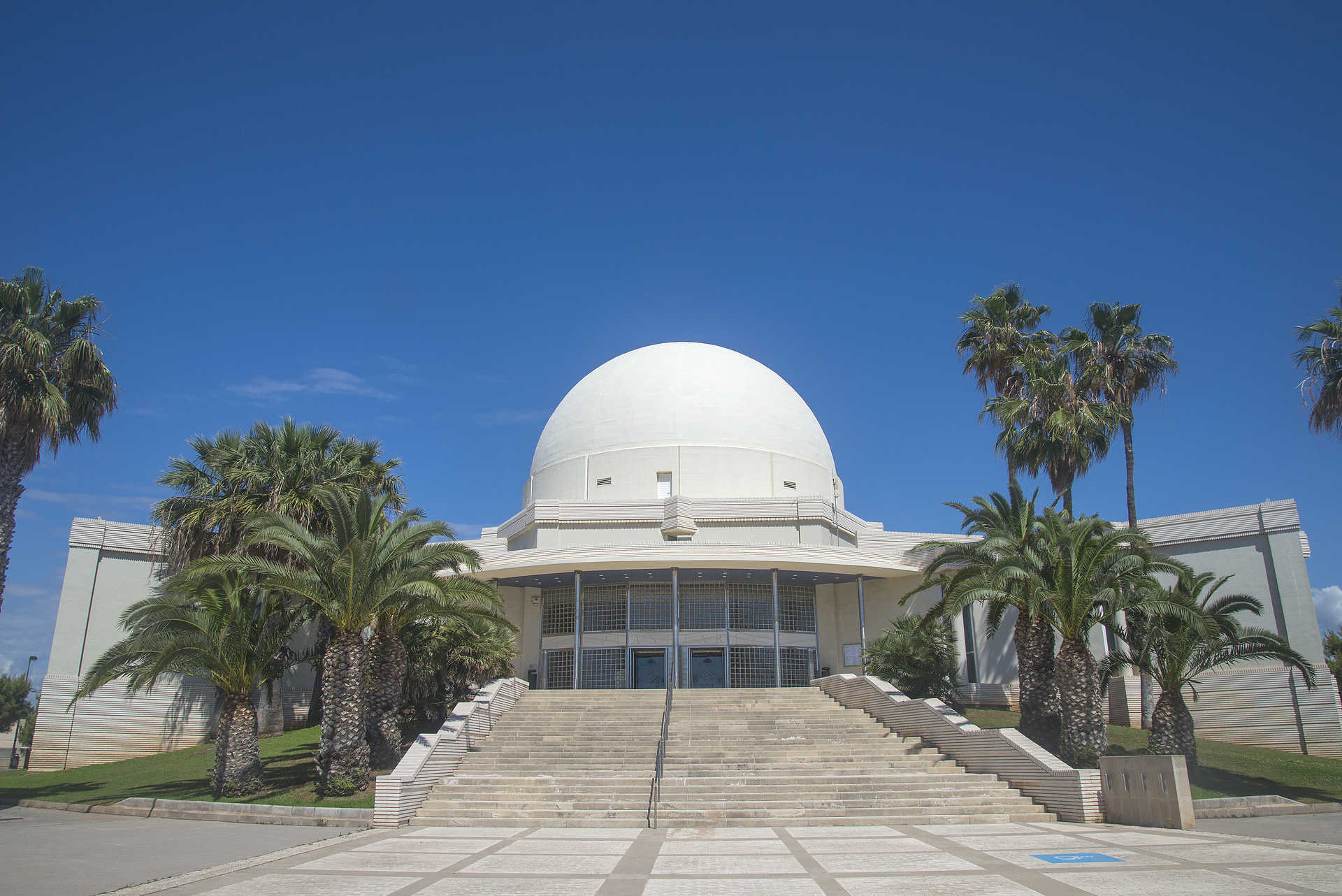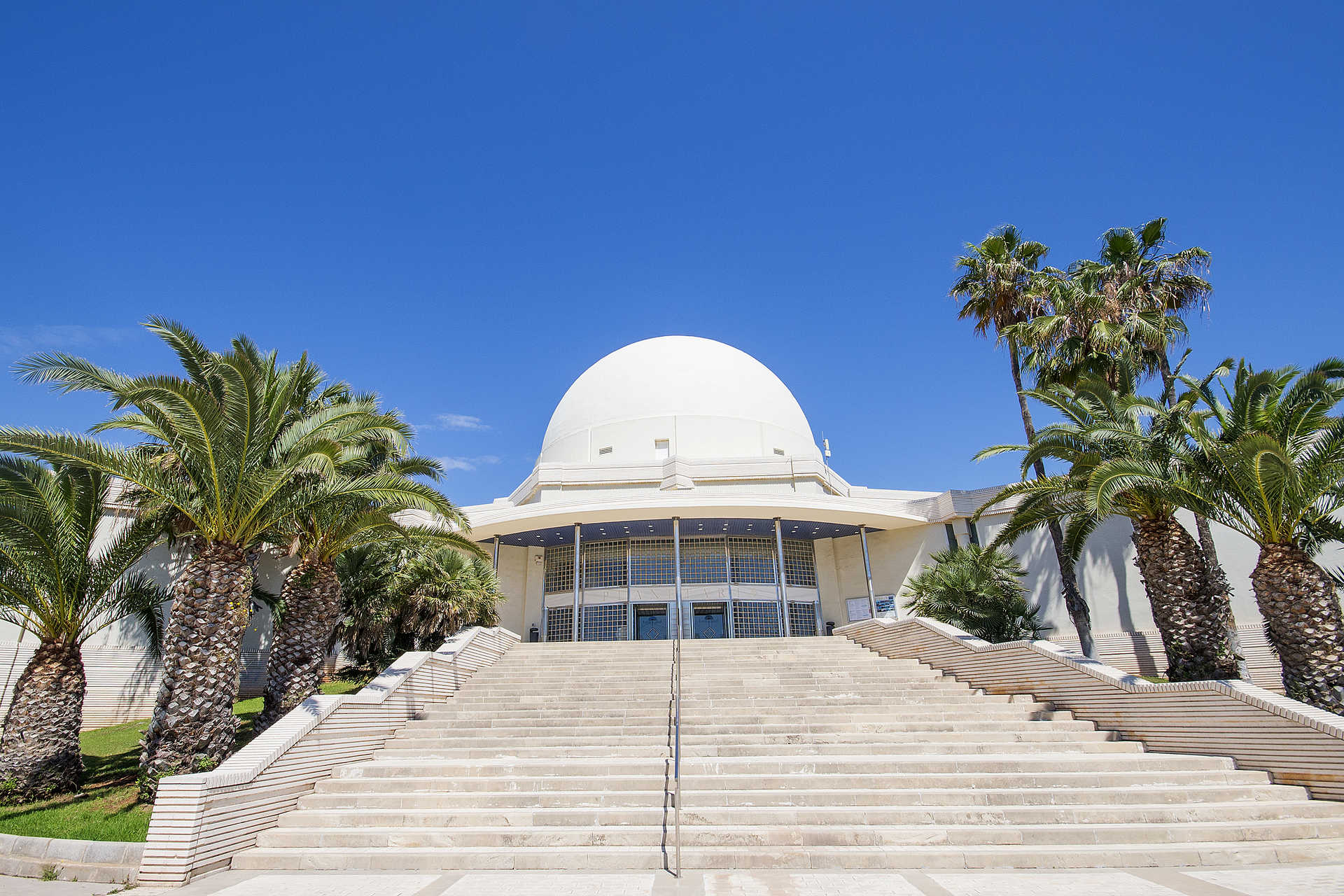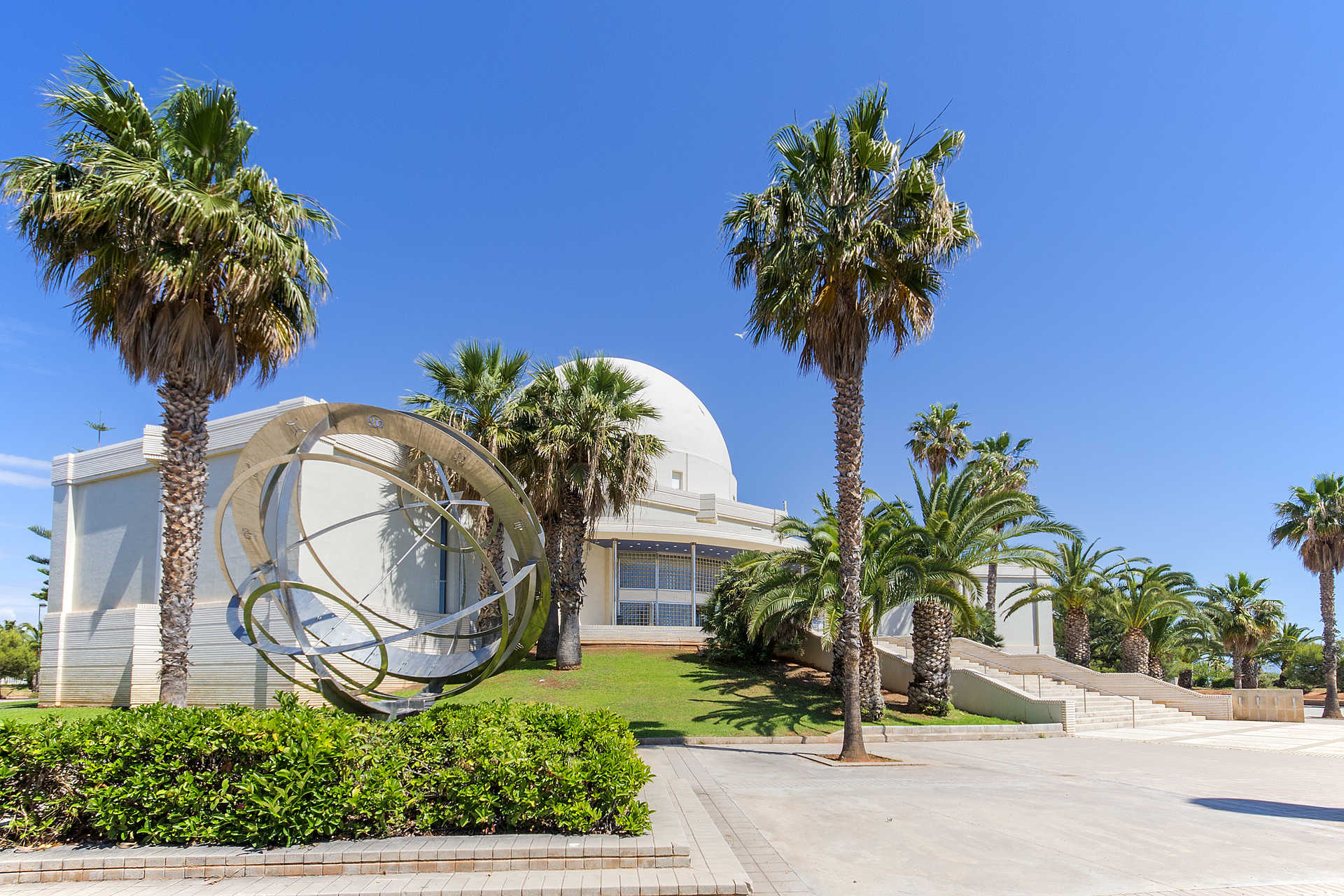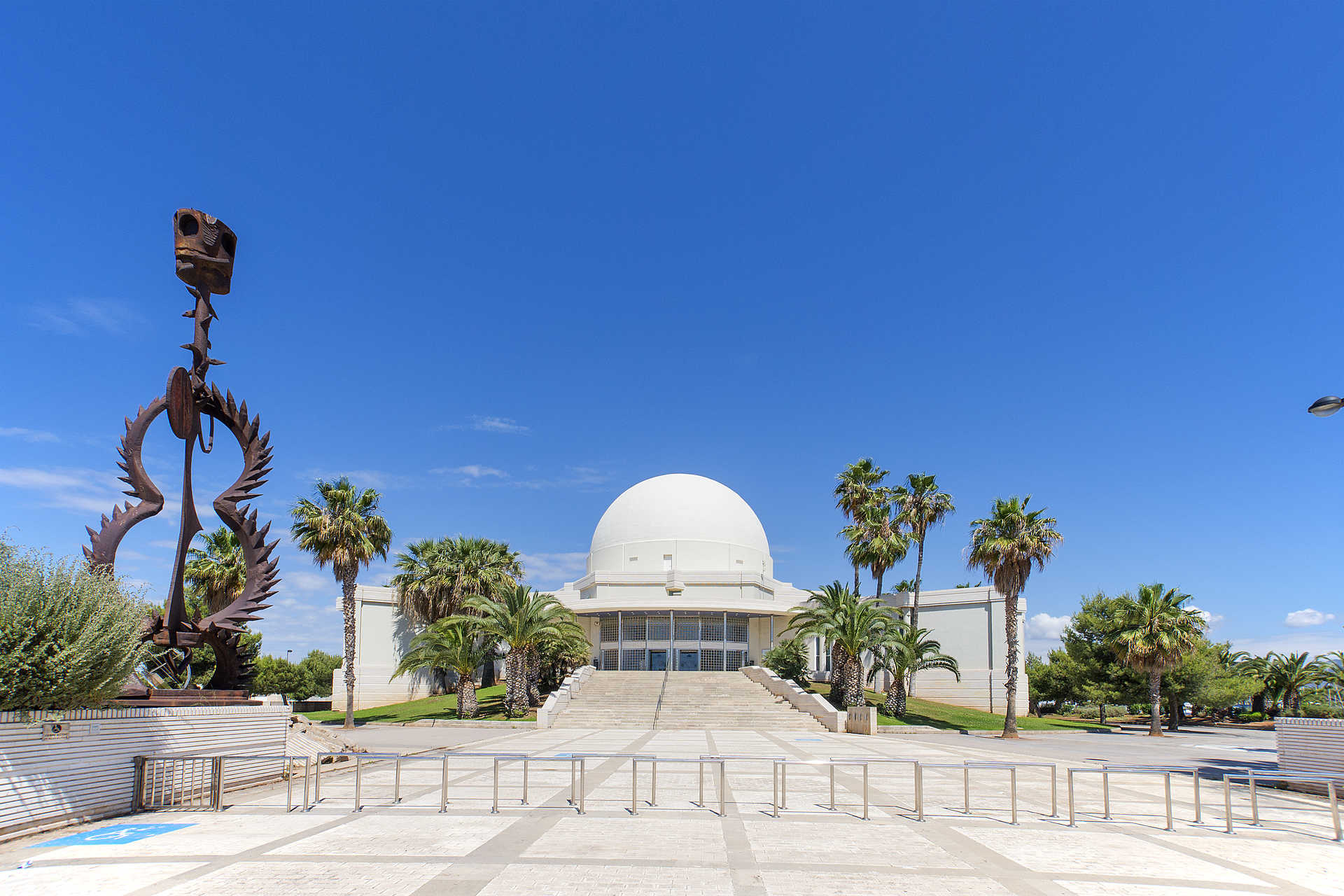 Paseo Marítimo, 1
12100

contact information
If you're fascinated by the night sky, come along to the Planetari de Castelló de la Plana to discover what's inside the great dome.
More information
Schedule
Exhibitions: Tuesday to Saturday, from 10:30 to 13:45 and from 17:00 to 20:45. On Sundays and holidays, from 10:30 to 13:45.
Projections: Tuesday to Saturday, at 11:00, at 12:30, at 17:30 and at 19:00. On Sundays, at 11:00 and at 12:30.
The Planetari de Castelló de la Plana is a planetarium that was built to support and promote science.
If you are spending some time in Castelló de la Plana, the planetarium is well worth a visit. Defined by a large dome, the planetarium has four exhibition rooms, conference rooms and a projection room. It also benefits from a prime location close to the Mediterranean, in the port area of the city, known as Grao de Castelló de la Plana.
As you step through the door, you will be greeted with Foucault's pendulum followed by a number of different scientific exhibitions. Check out the events and exhibition programme to find out what's on and get your children excited about the world of science.
The planetarium also houses Islas Columbretes Information Centre. There is an exhibition room dedicated to the islands and a garden with an armillary sphere sun clock, a compass rose and a sculpture by Ripollés entitled Hembra del Mar.