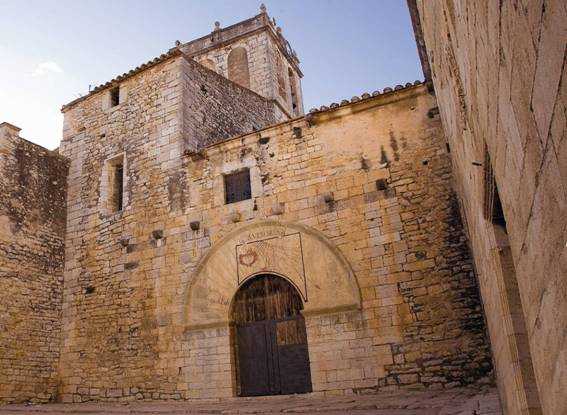 Centro histórico

contact information
Wander the narrow streets of the historic centre of Catí and marvel at the artistry.
Located in the county of Alt Maestrat, Catí is a stunning village in inland province of Castellón. Catí has it all: not only is it astoundingly beautiful, but its traditions are still very much alive and its restaurants serve incredible food. A wonderful destination for a day trip in which you can soak up the history emanating from its historic centre.
Declared a Site of Cultural Interest, the village's historic centre is awash with Gothic art. Here you'll find stone manor houses with beautiful Gothic windows, such as Casa Miralles, Casa de los Alós and Casa Font de Mora, as well as pieces of civil Gothic architecture, such as the market.
If you're interested in discovering the ins and outs of this historic village, you can take a guided tour. The route will lead you along narrow streets where you can see grilled windows and coats of arms: a Medieval village par excellence.
The parish church is also well worth a visit. The Communion chapel has impressive frescoes and beautiful decoration dating back to the mid-18th century, making it a beautiful sight to explore.
But beyond its monuments and historic sites, Catí is also a place where you can really unwind, regain your strengths and delight your palate. Gastronomy, nature, sights and guided tours: what more could you possibly ask for?
Come to Catí to breathe in art, history, culture and tradition.