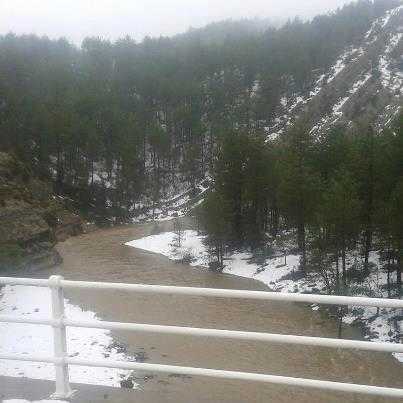 Carretera , CV 125
12318

contact information
Explore the beautiful scenery of Rambla Celumbres, an idyllic place to take a walk or a cycle ride.
Combining beautiful landscapes, fascinating history and rich culture, the Region of Valencia is nothing short of unique. Located in inland province of Castellón, Cinctorres is a small village where you can experience all three.
Rambla Celumbres is a municipal natural landscape that straddles the municipalities of Castellfort, Cinctorres and Portell de Morella, which are all situated in Els Ports county.
The scenery here is dominated by its geomorphological features, which paint a pretty picture. As you explore Rambla Celumbres you will be immersed in beauty spots that will take your breath away, particularly the riverbed. Here you will encounter vertiginous cliffs and distinguishable rocky landmarks, such as Roca Roja, Roca Parda and Roca del Cuervo.
The best way to experience Rambla Celumbres is to put on your walking shoes or get out your mountain bike. As you are taken deeper into the landscape, you will find yourself enveloped in beautiful plant life, which is home to creatures such as Iberian ibexes and griffon vultures.
This little slice of natural paradise will instil you with a sense of calm. And if you want to soak up some culture, you can also explore the archaeological sites.