Torre Mudéjar de la Alcudia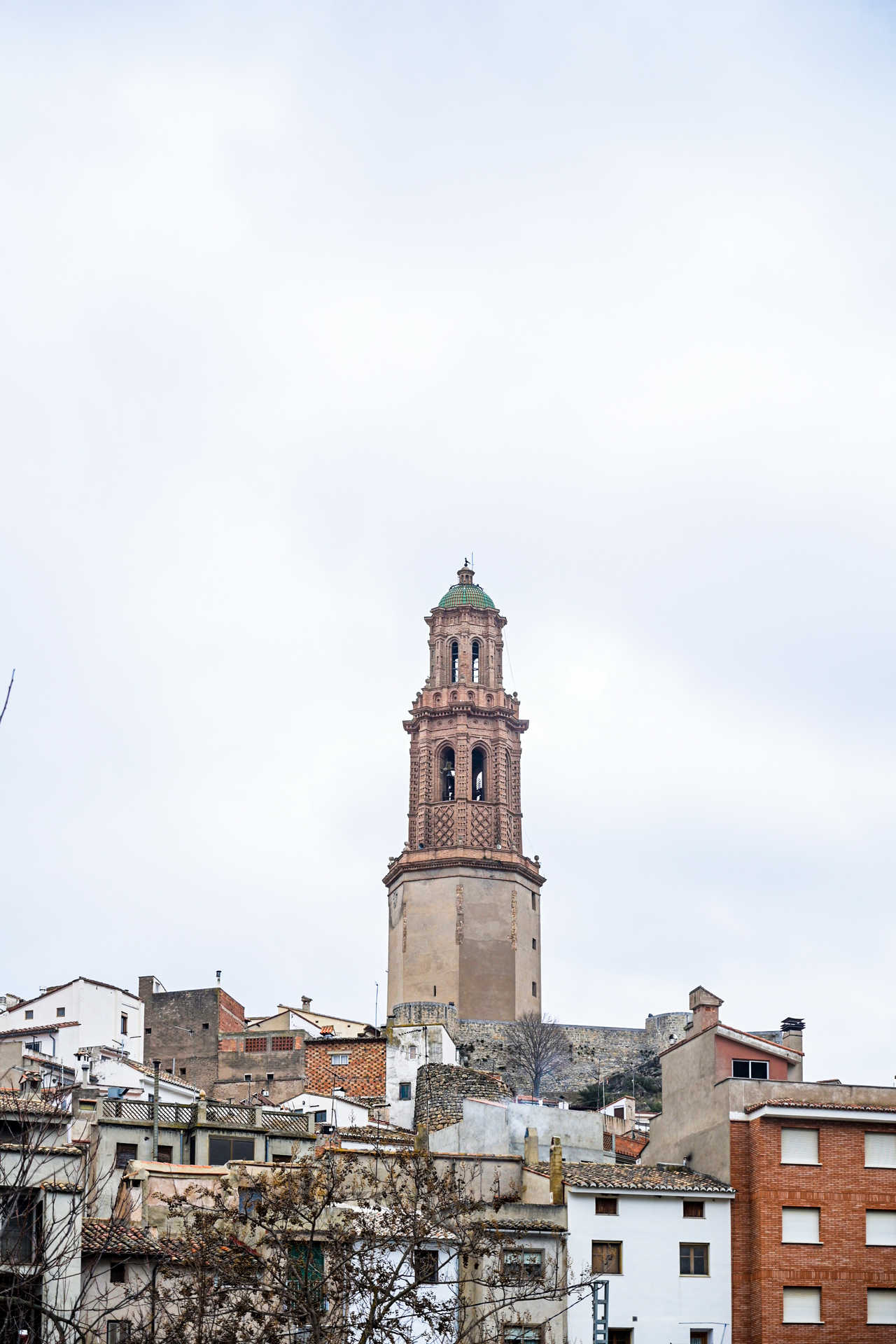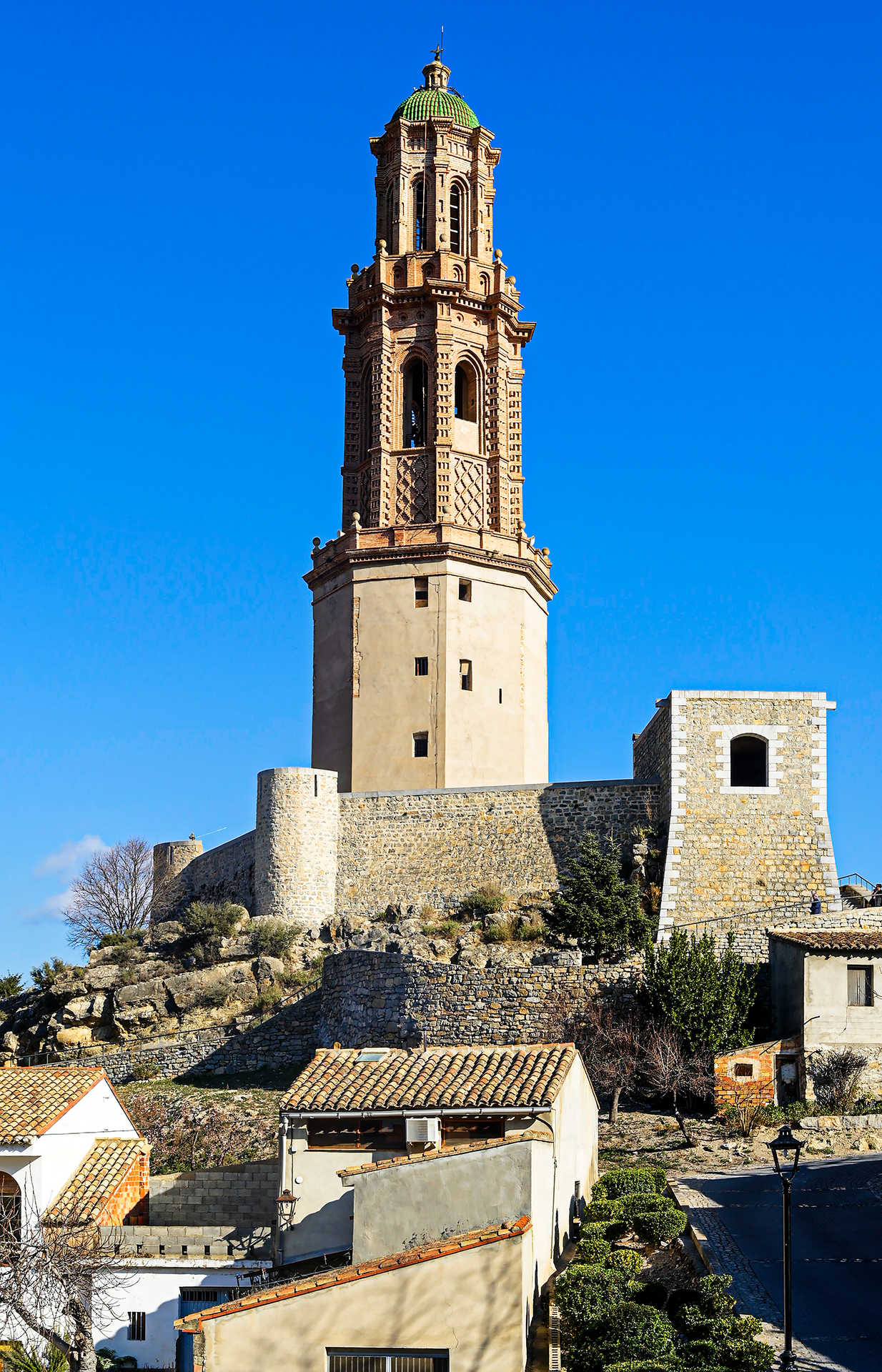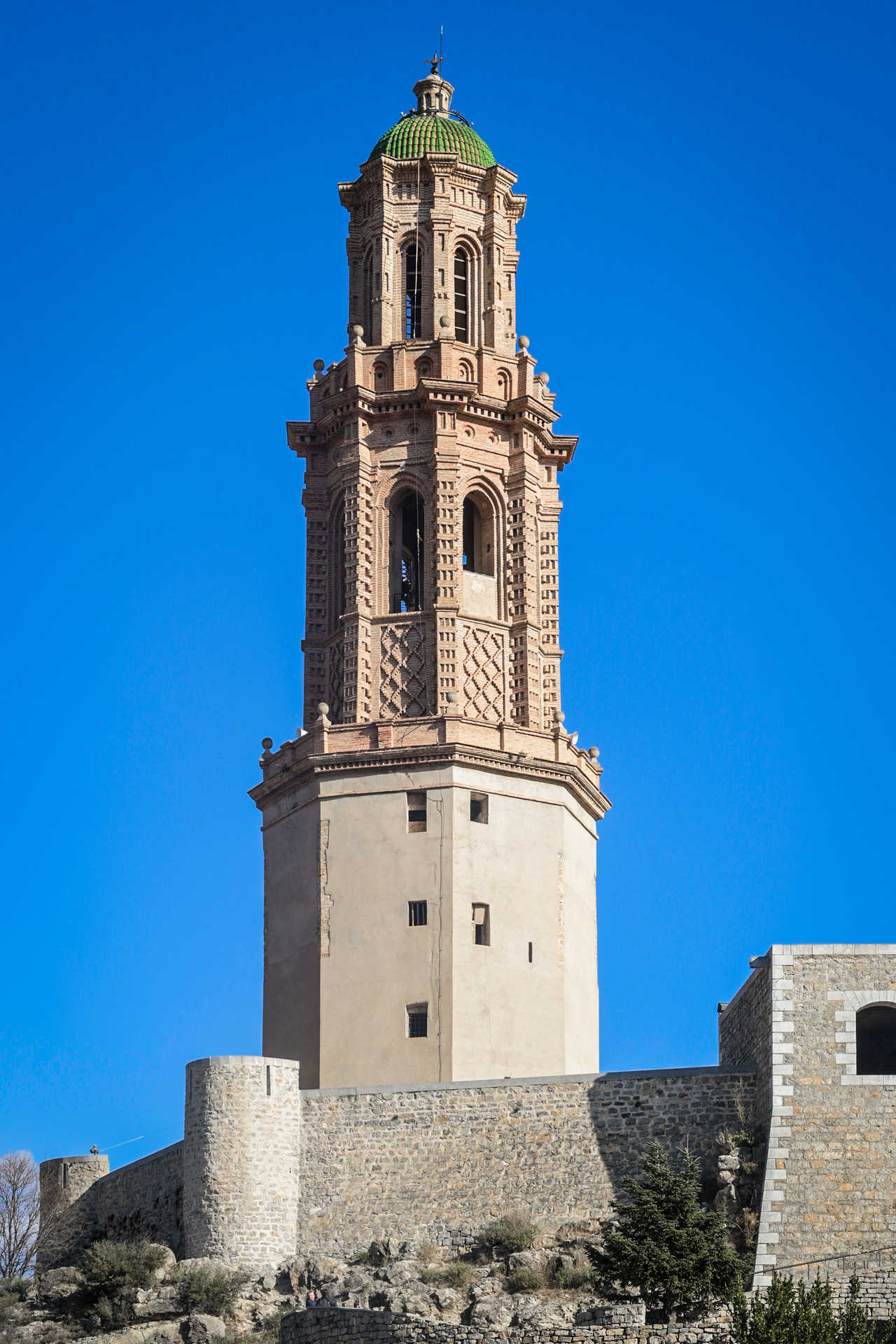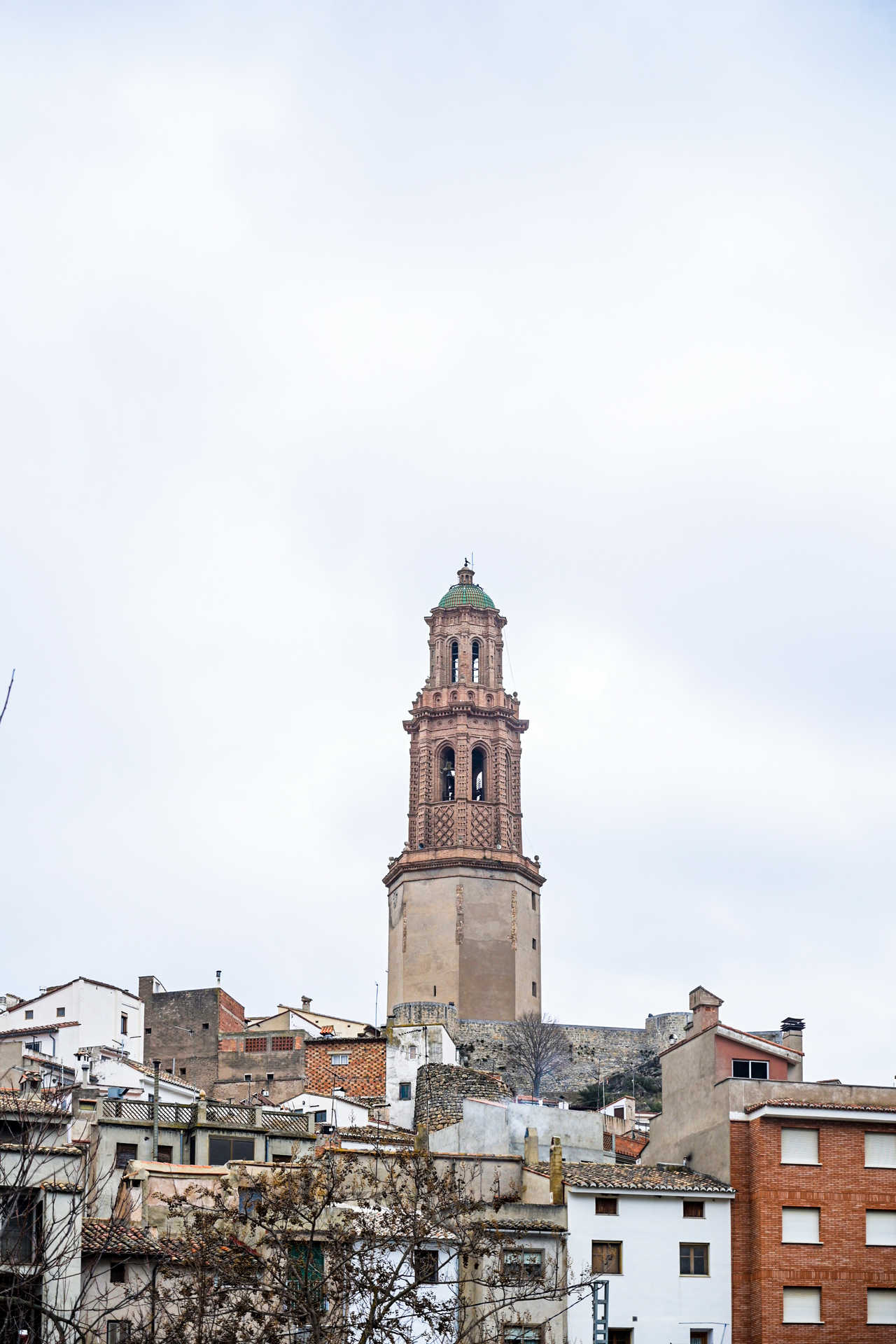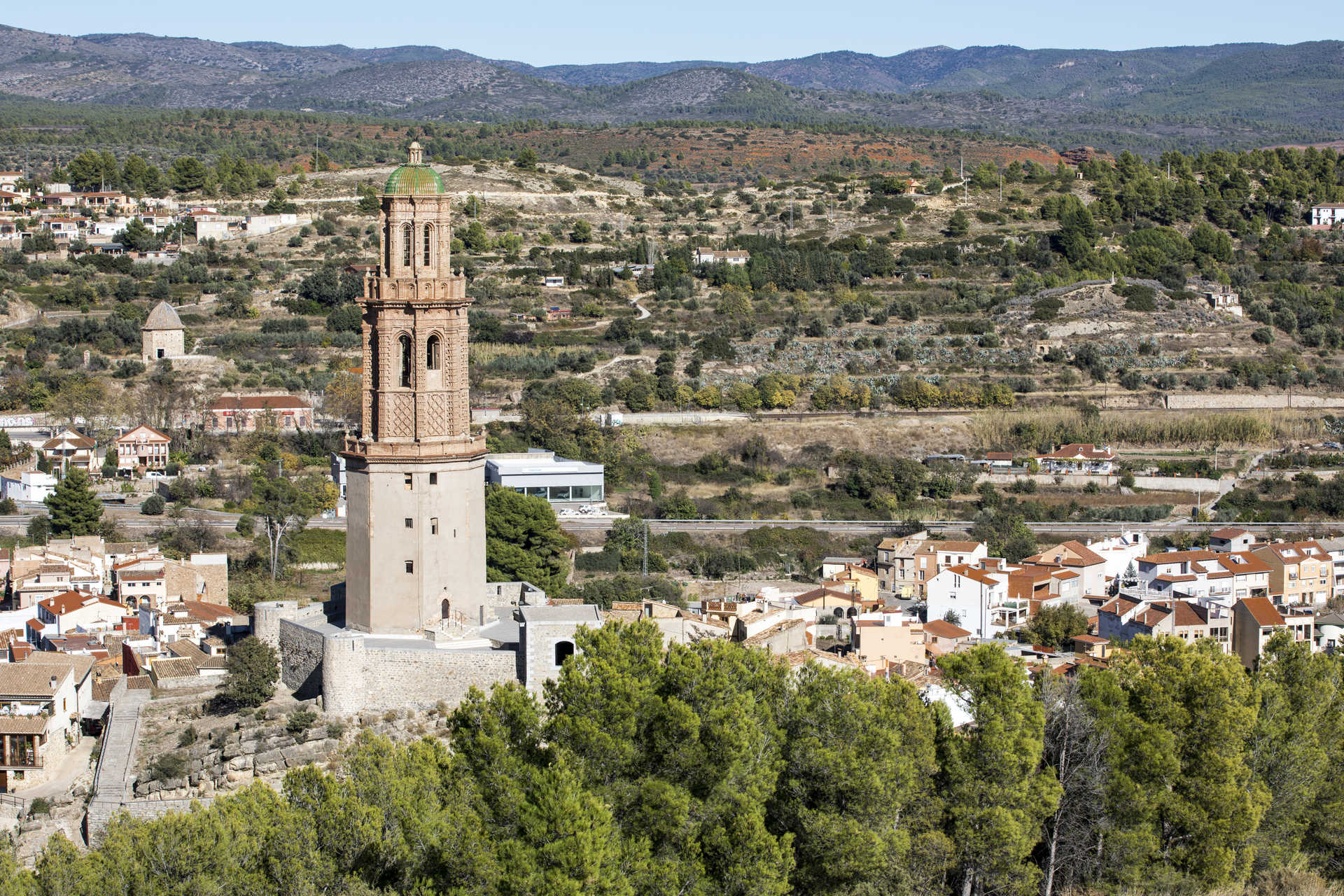 Calle San Francisco,
1

contact information
With its landscapes, gastronomy and heritage, Jérica is an excellent destination for a getaway that has it all.
Torre Mudéjar de la Alcudia (also known as Torre Mudéjar de las Campanas) in Jérica is a striking structure that you can see from miles away. Built in 1616 in the Mudejar style, the tower is a one-of-a-kind monument with a great deal of history behind it.
The tower comprises three sections, all of which are octagonal. The first section, which serves as a base, is thought to be part of a Muslim defence structure dating from the 12th or 13th century. The unadorned structure would have been part of a larger fortress that included a cistern, which would later be used as a stable. The second section of Torre Mudéjar sits atop the fortress and houses the bells and clock mechanism. It is decorated with geometric shapes. And the third and final section comprises the dome which is adorned with green tiles.
Historically, Torre de las Campanas in Jérica has borne witness to important historic events. During the Carlist Wars, it was transformed into a fort whose main function was to store artillery. If you are visiting Jérica, make sure you take the time to stroll through the beautiful historic centre, explore Vuelta de la Hoz and then get up close to the iconic tower. You also simply have to try pastel jericano before you leave. Start planning your getaway today.