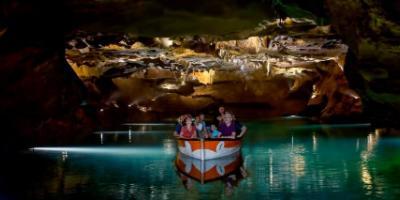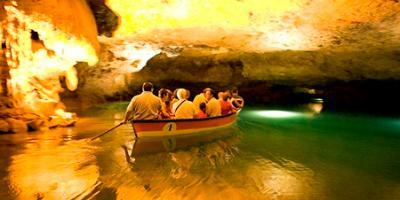 The Grutas de San José, with its underground river, is located in the municipality of Vall d'Uixo within the Natural Park of the Sierra Espadán, is the most important tourist point in the area. The visit to the caves lasts 40 minutes with a constant temperature of 20ºC throughout the year, taking a journey of approximately 800 meters by boat and a walking tour through a dry gallery of approximately 255 meters. The longest navigable underground river in Europe.
Departures; Every Friday.
Check-out time; (Peñíscola 14:45h), (Oropesa del Mar 15:35h), (Benicasim 15:45h), (Castellón de la Plana 16:00h) - Front Tourist Offices.
Duration; Half day (About 5 hours).
Languages; English, French and Spanish.
Prices according to point of departure; (Peñíscola 50 €), (Oropesa del Mar 45 €), (Benicasim 45 €), (Castellón de la Plana 45 €). Children (2 to 11 years) 30 € from any point of departure.