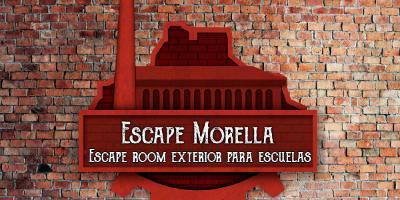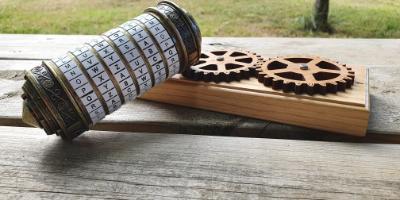 Outdoor Room Escape for school groups and high schools in the former industrial colony Giner Factory, in Morella, today converted into a leisure area in the middle of nature.
You will form bounty hunter teams and compete with each other for being the first to find The Lost Heritage of the Giner Family, hidden somewhere in the complex since the death of tycoon Juan Giner in the early twentieth century. Participants must work as a team to pass the escape room-type tests and reach the end of the game by testing their knowledge, fully adapted to the age of the participants.
From 20 to 50 players. Difficulty levels adapted to each group according to age. It includes tests related to the subjects of Spanish, mathematics, physical education (orientation) and language. Approximate duration of the game 1h +15 'initial explanation +15' photos disguised as souvenirs at the end.
Packs available with the Saltapins multi adventure circuit. Possibility of accommodation and/or meals upon prior request at the Francesc de Vinatea Hostel.
#Disponibilidad
Disponible todo el año
#Otros servicios
15.0 €
Multi Adventure Circuit Saltapins
14.0 €
Accomodation in Francesc de Vinatea Hostel