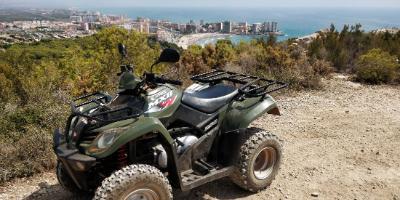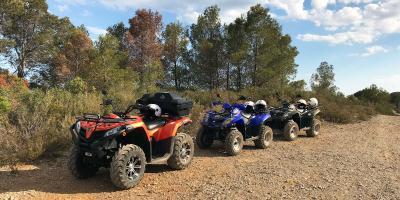 Welcome to the adventure! We bring you the most recommended outdoor activity in Oropesa del Mar and the province of Castellón. This is not what we say, this is what thousands of people who have visited us (and repeated) over the last 8 years have told us.
If you like nature, sensations, well organized, playful and safe activities: this is your home .
Live a unique experience with our off-road routes, driving an ATV KYMCO MXU 300 (2022), a machine that stands out for its easy handling, character and fun. We ride all year round exclusively with small groups to make the experience PERFECT.
Come on and try the best quad routes in the Valencian Region!
The price is per quad. The routes are organized by previous booking on weekends (every day in summer). A car driving license is required to drive a quad. Passengers must be at least 7 years old.
# Availability
Start date
End date
M
T
W
Th
F
Sa
Su
# Other services
140.0 €
3 hours and 60km tour "el cuartico" (Price per ATV)