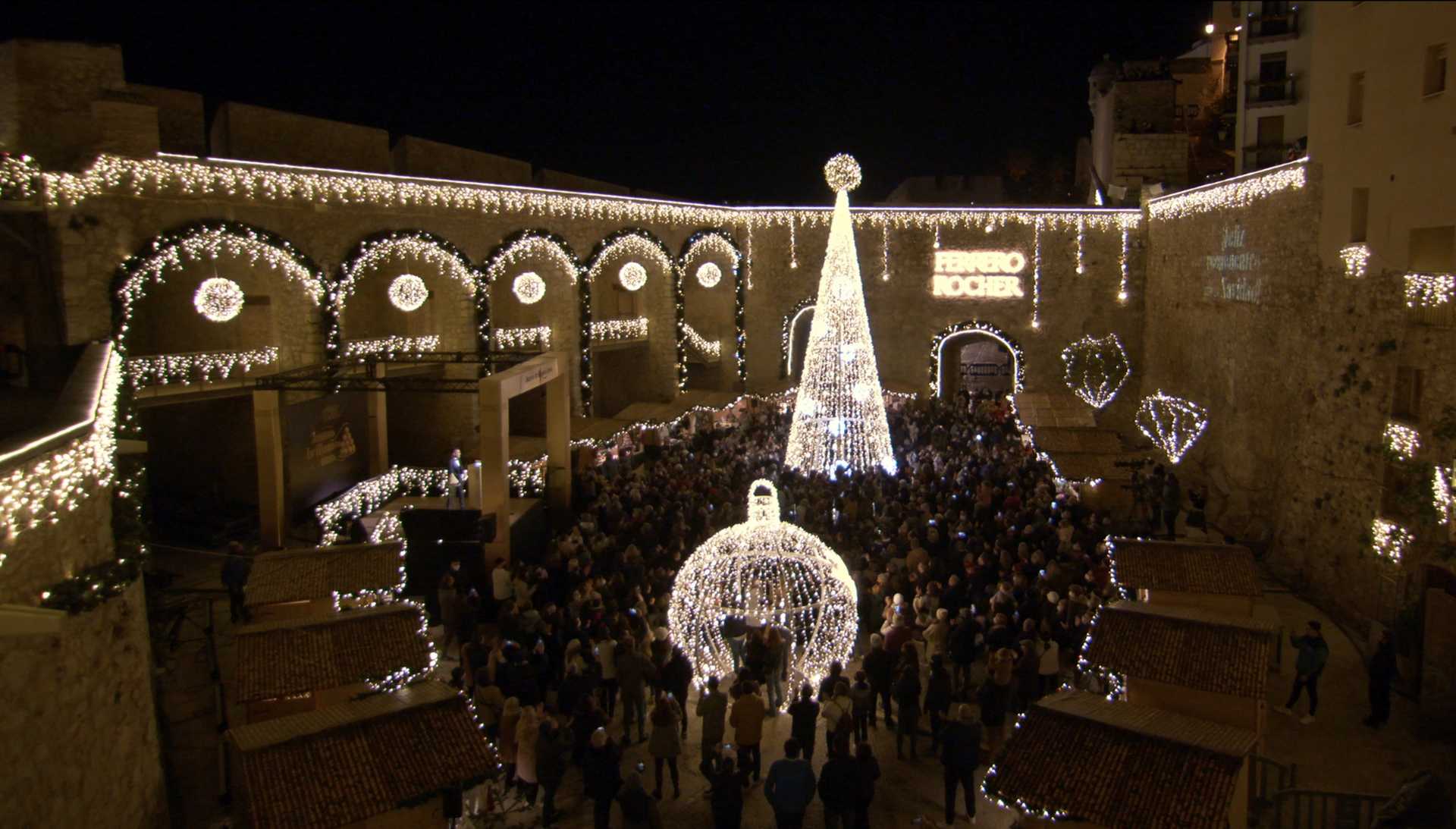 12598

contact information
From the beginning of December bank holidays to the beginning of January, a multitude of events are held in Peñíscola on the occasion of the Christmas season. Some of the most popular are the Christmas Market which takes place during the bank holidays and will extend between December 18th and 24th, the Medieval Market which takes place from December 30th to January 2th in the Plaza de Bous and of course the most anticipated: the arrival of Santa Claus and the Wise men.
At the sporting level, fishing contests and the Peña Barça solidarity football campus are some of the activities included in the Christmas agenda.
The religious calendar includes the celebration of the Misa del Gallo, the mass on Christmas Day, on Boxing Day (Saint Stephen), a local holiday, with the parade of the Virgen de Ermitana Musical Association; on New Year's and the traditional celebration on January 6th in the presence of The Three Wise Men.
Likewise, the Peñíscola Castle organizes dramatized visits on Saturday 18th and Sunday 26th, the Virgen de Ermitana Musical Association and its choirs offer their Christmas Concert on the 19th, the Palau de Congressos continues its Cultural Circuit with interesting proposals and various cultural associations promote leisure activities.
The New Year's Eve Party includes the distribution of lucky grapes in front of the bell tower of the Church of Santa María and continues with a ball with an orchestra in the marquee located in the Centro de Estudios.
This Christmas Peñíscola is going to shine more than ever for having been the lucky one to be illuminated by the lights of Ferrero Rocher from Saturday, December 18th to Sunday, January 9th.
Come visit us!
More information
Schedule
Día 26, festividad de San Esteban, fiesta laboral local