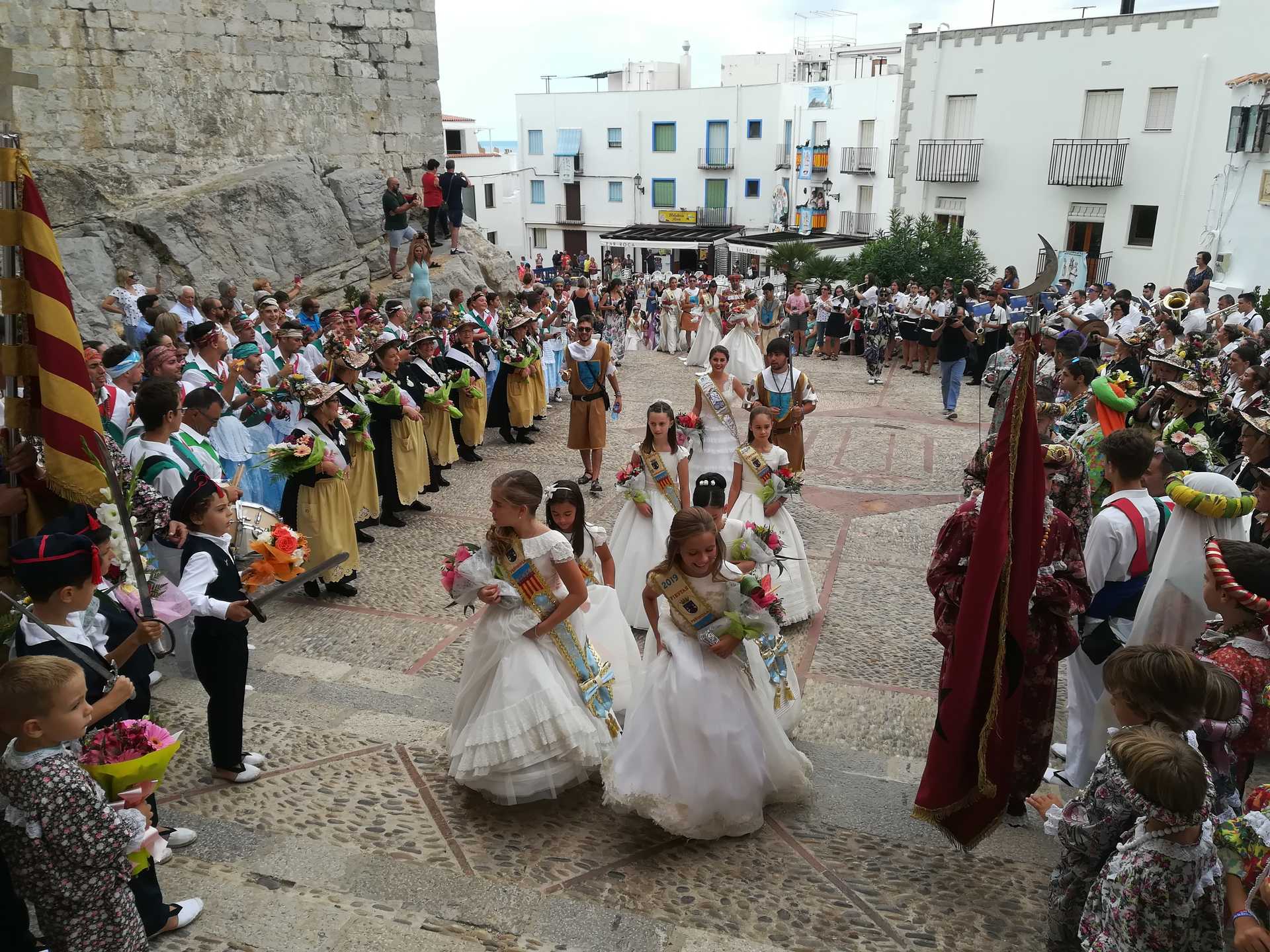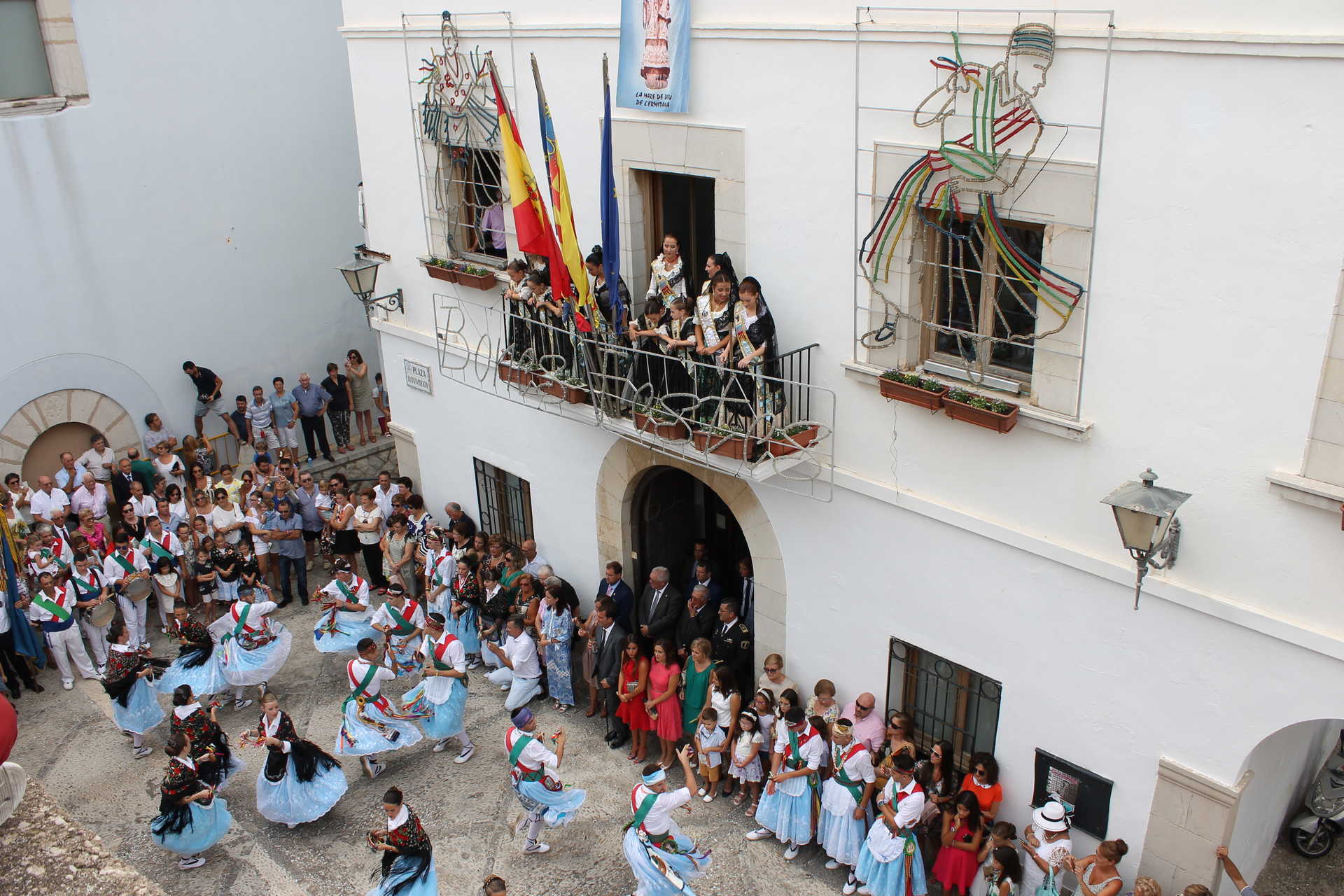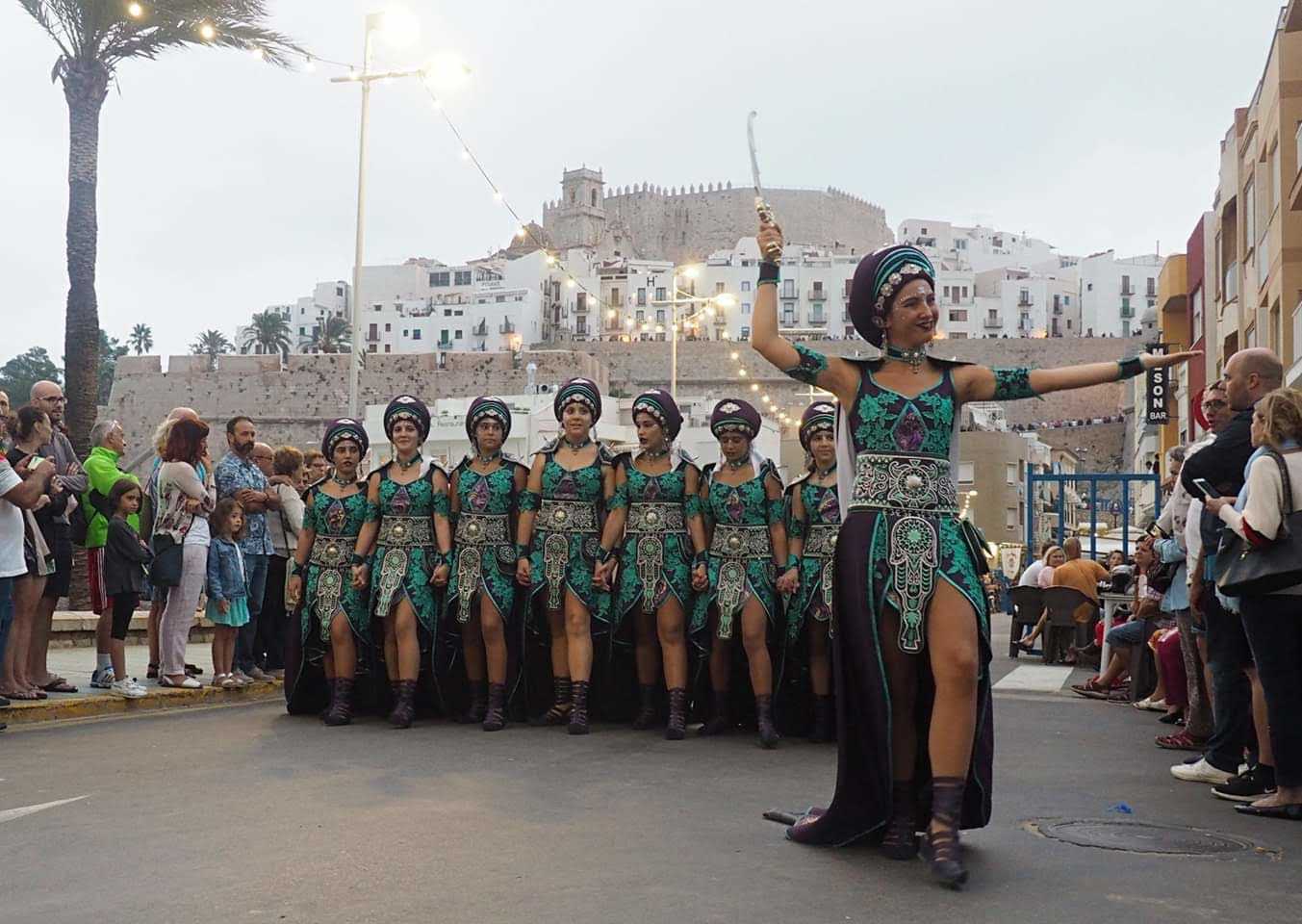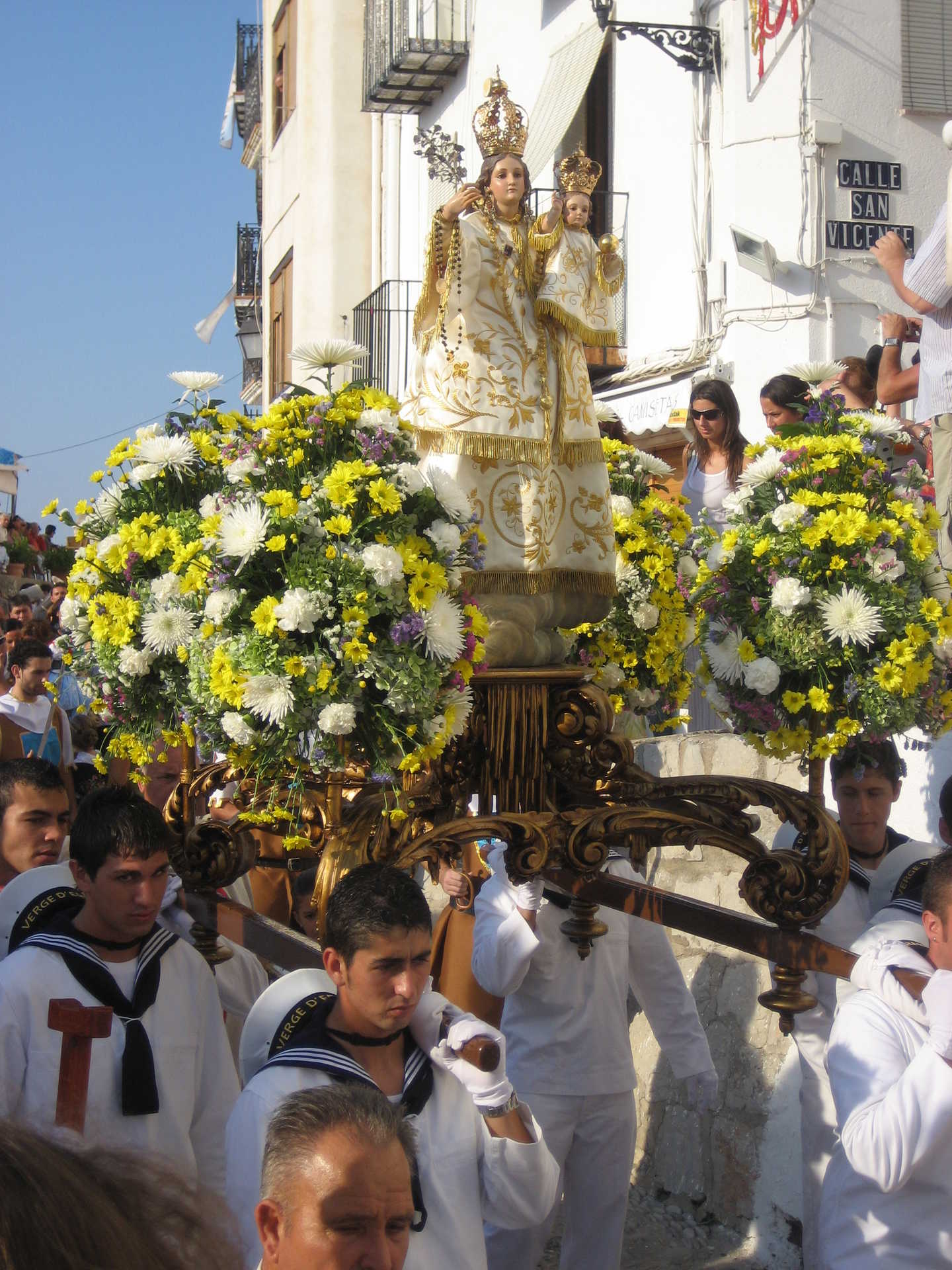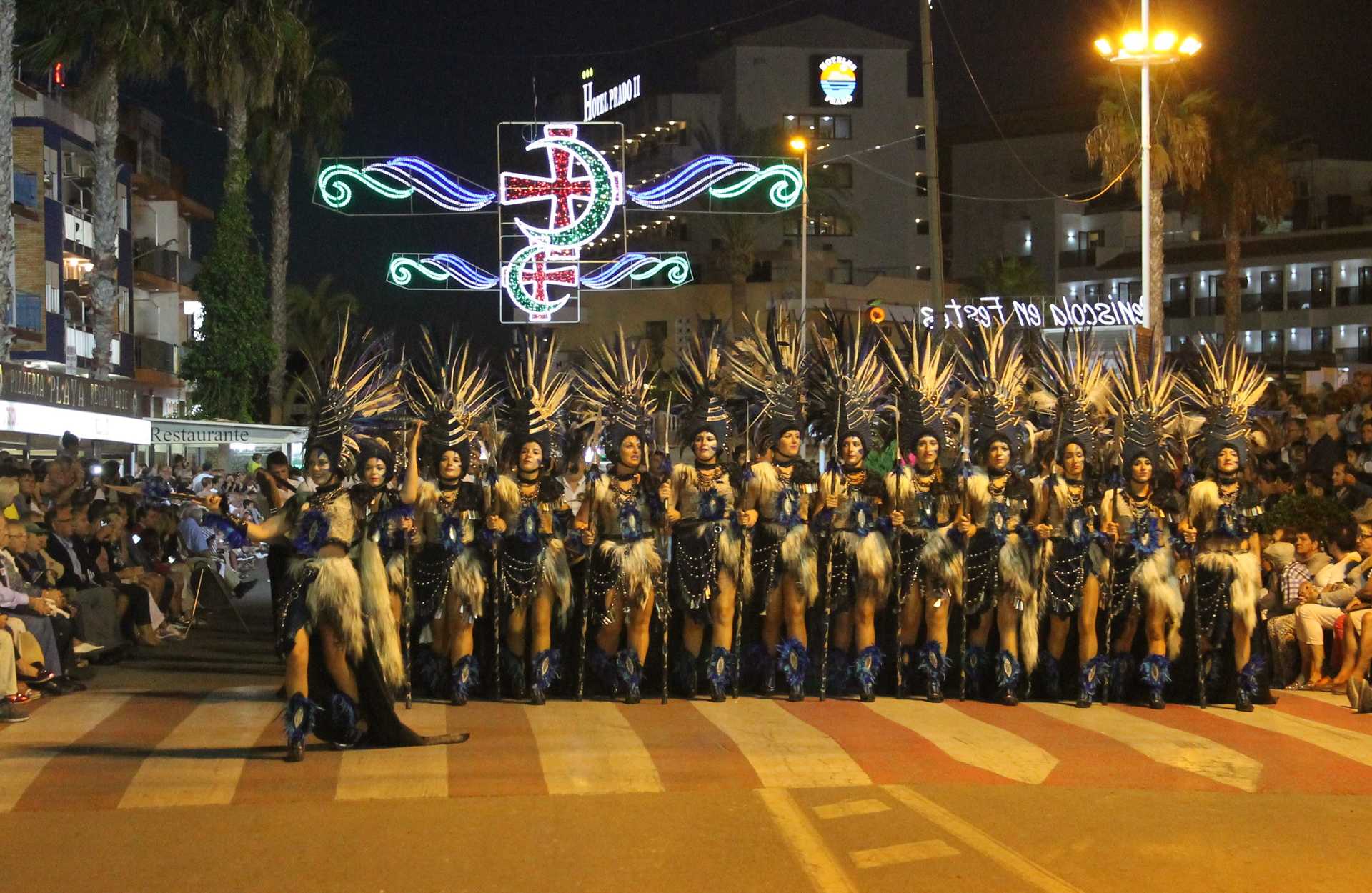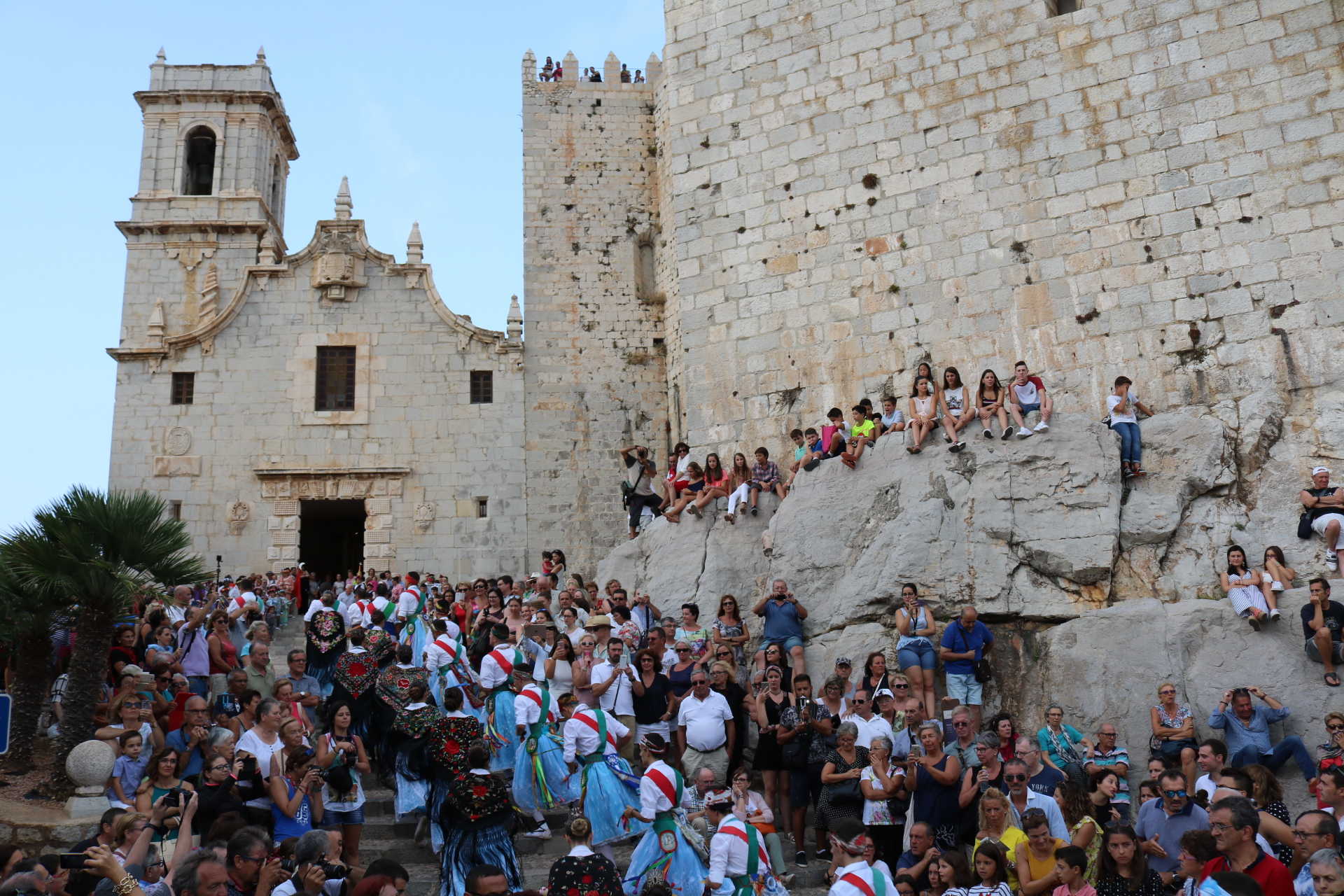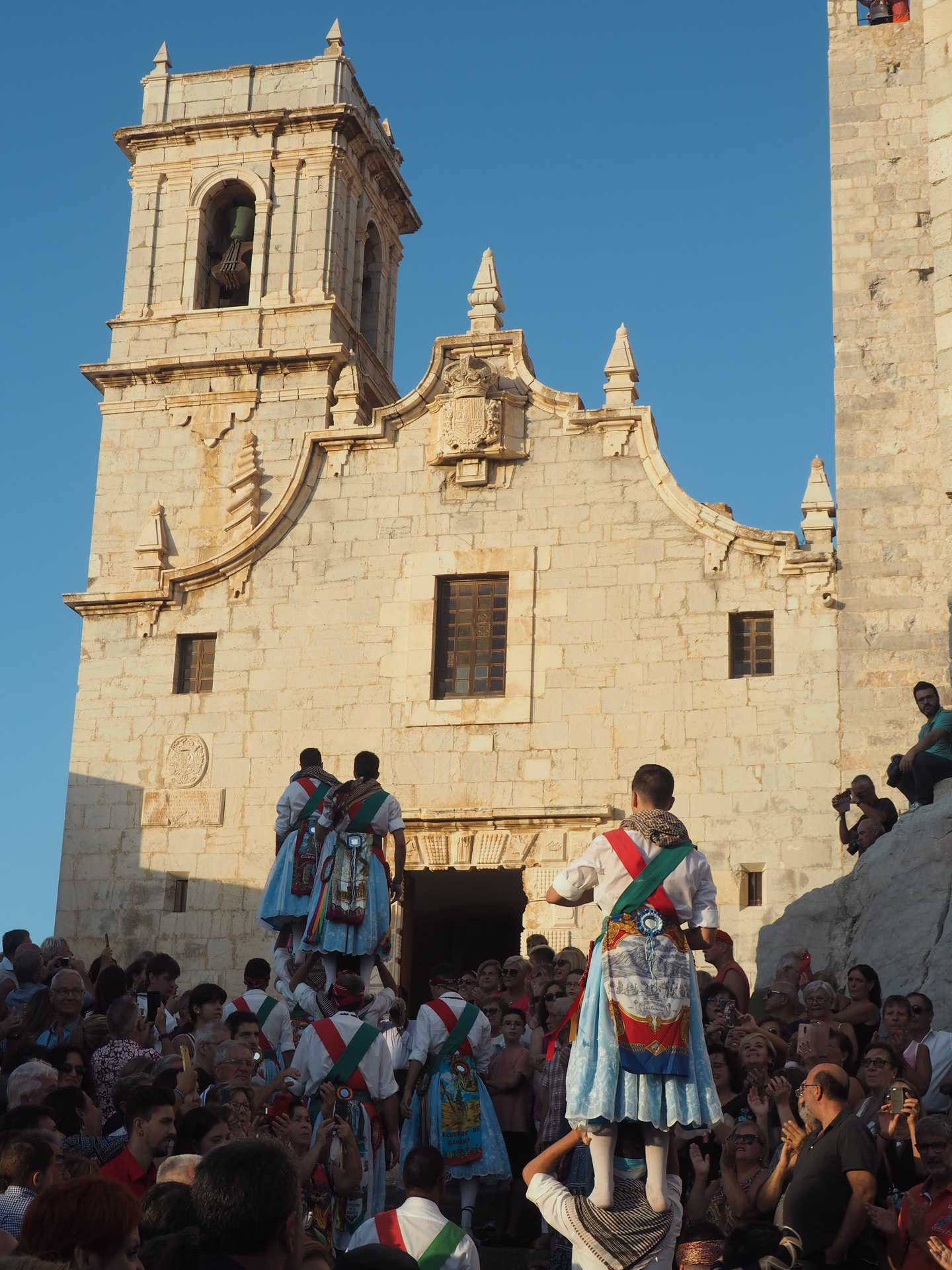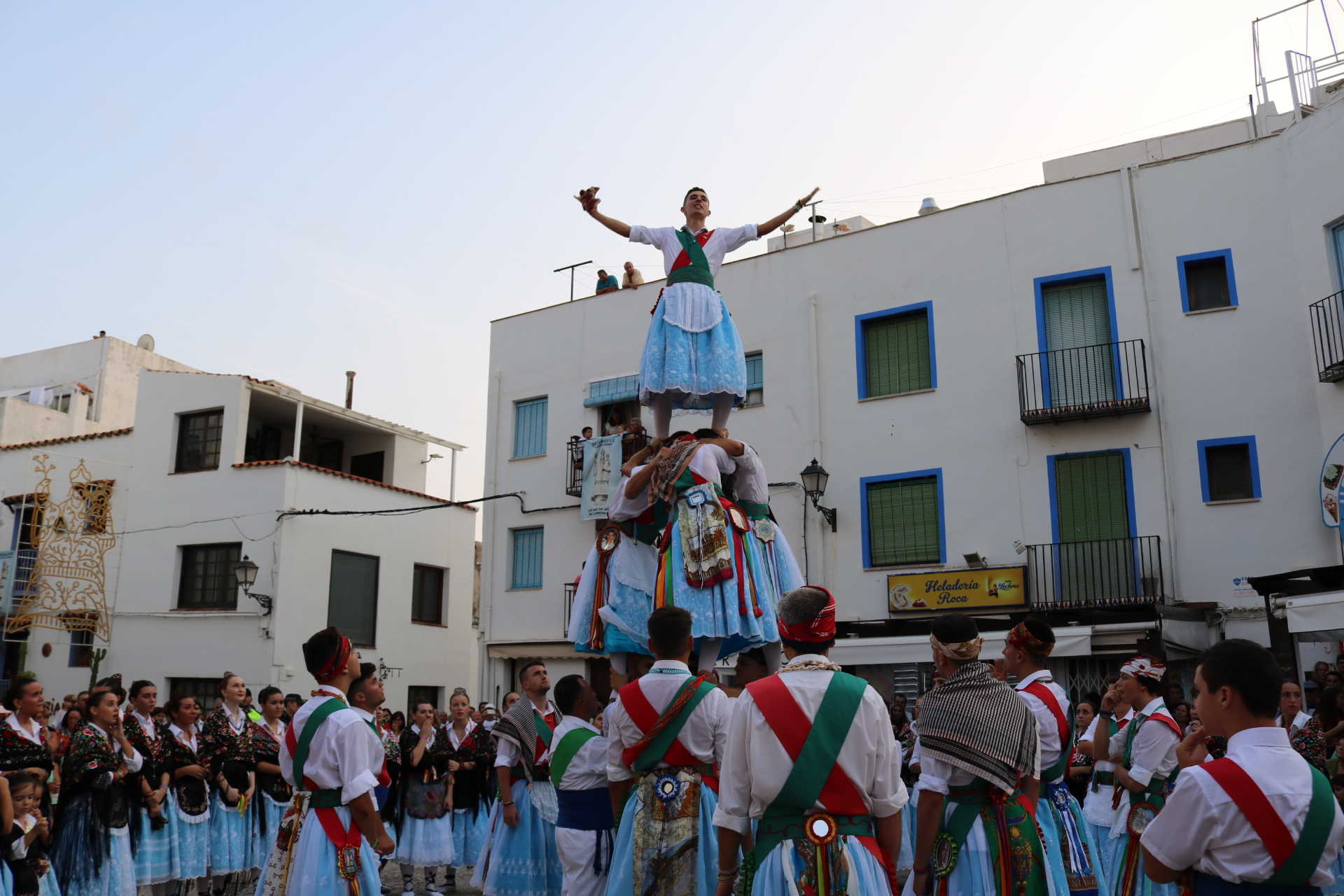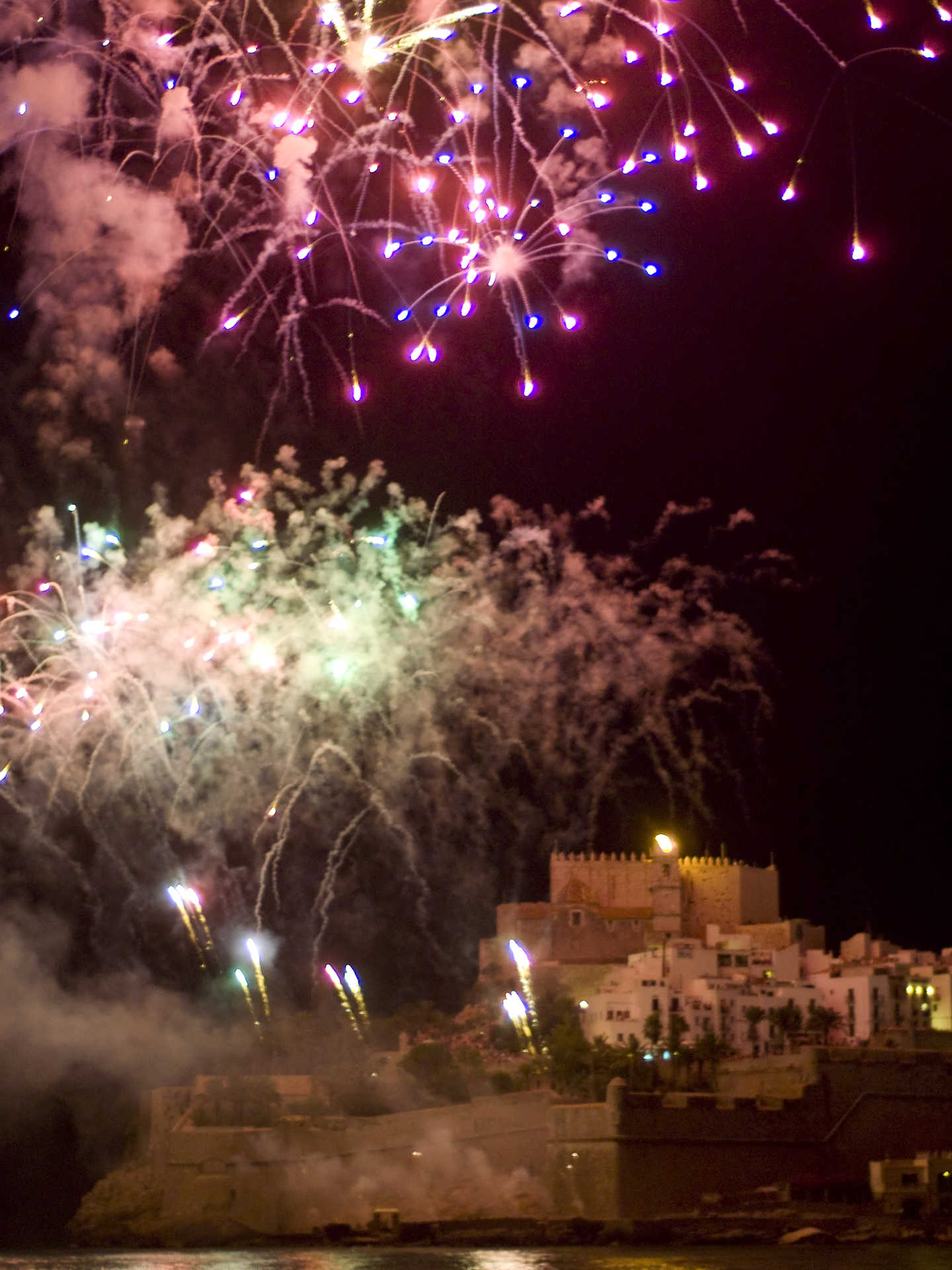 *This year, due to the socio-sanitary situation, the festive program has been canceled. Instead, the ROCART, Peñíscola Art and Culture Festival, has been scheduled from September 11th to 26th.* See ROCART.


Peñíscola holds its celebrations in honour of its patron saint, the Mare de Déu d'Ermitana during September.

Plaza de Armas (Parade Ground) is the place where year after year les danses (traditional dances) are performed, constituting the most important show in the festival, greatest expression of the devotion of the people to its patron saint. These ancient dances and parades evoke the fighting and peasant tradition of Pope Luna's City. Their origin is very ancient and are integrated by groups of dansants (dancers), llauradores (peasant women), llauradoretes (peasant girls), cavallets (little horses), pelegrines (pilgrim women) and moros i cristians (Moors and Christians); dansants, dressed up in their starched petticoat, are the most characteristic group; the castell (castle) is the last part of their performance and consists of a human tower from which some emotive verses are recited.

In addition to the traditional festival, sumptuous Moorish and Christian parades have joined the festival for some time past, performing their entry in the latter two days of the festival and colouring the end of the patron feast to the rhythm of beautiful musical marches.

Spectacular fireworks, popular open-air dances, concerts, penning of bulls and young bulls release in the bullring and the beach are other amongst the several activities programmed for this celebration, which obtained the declaration of Festival of National Tourist Interest in 1997.
More information
Schedule
Del 7 de septiembre al segundo domingo consecutivo
Type of interest
Tourist interest
National tourist interest