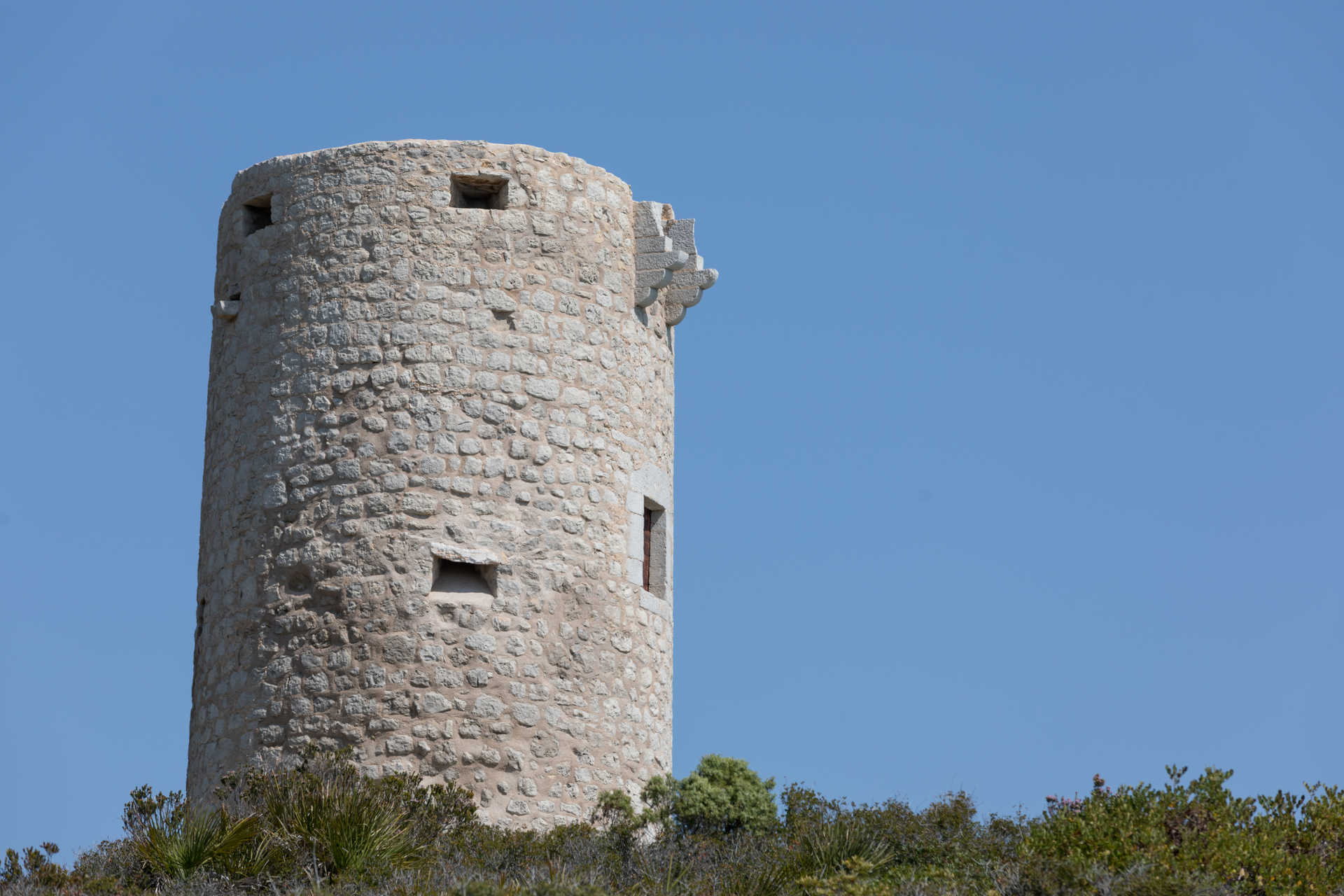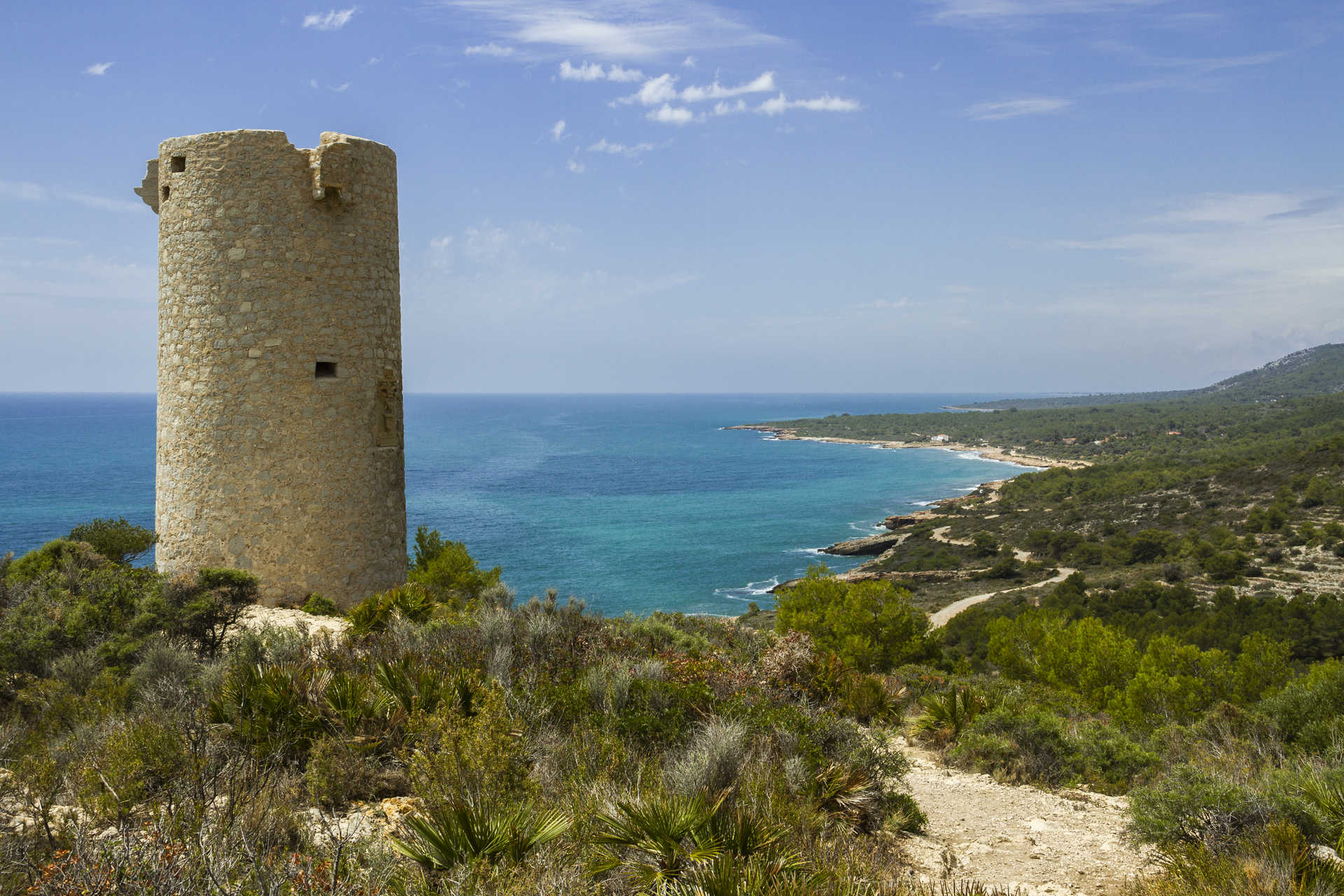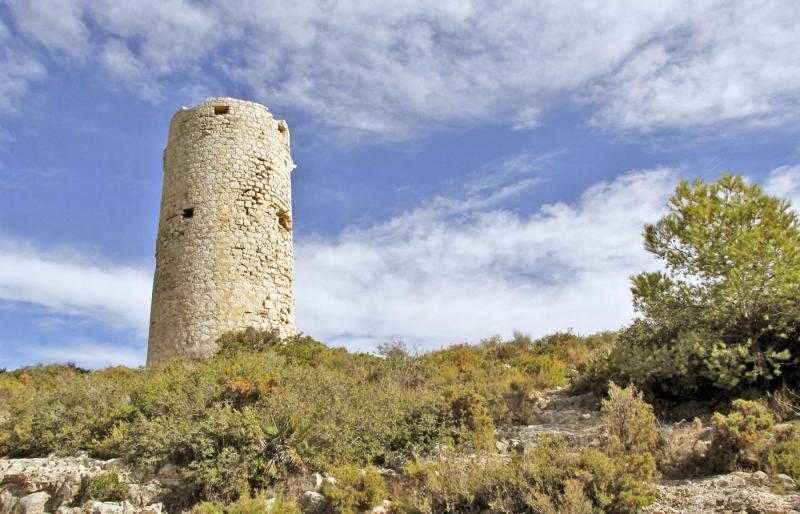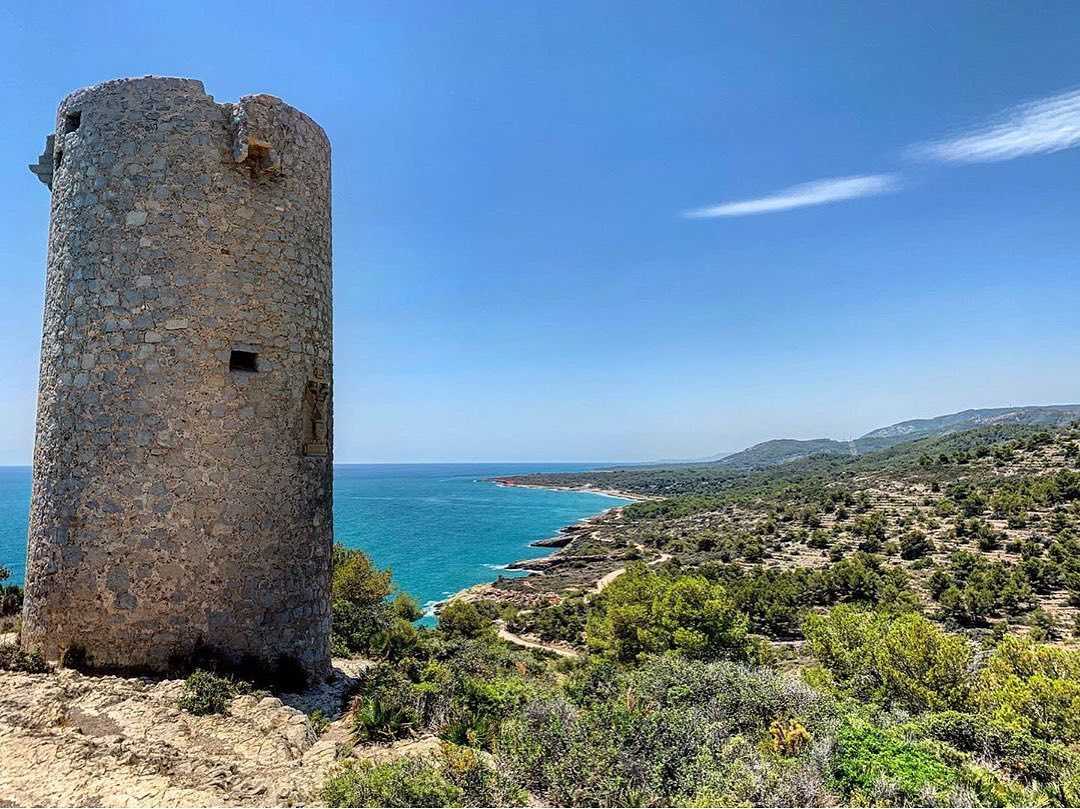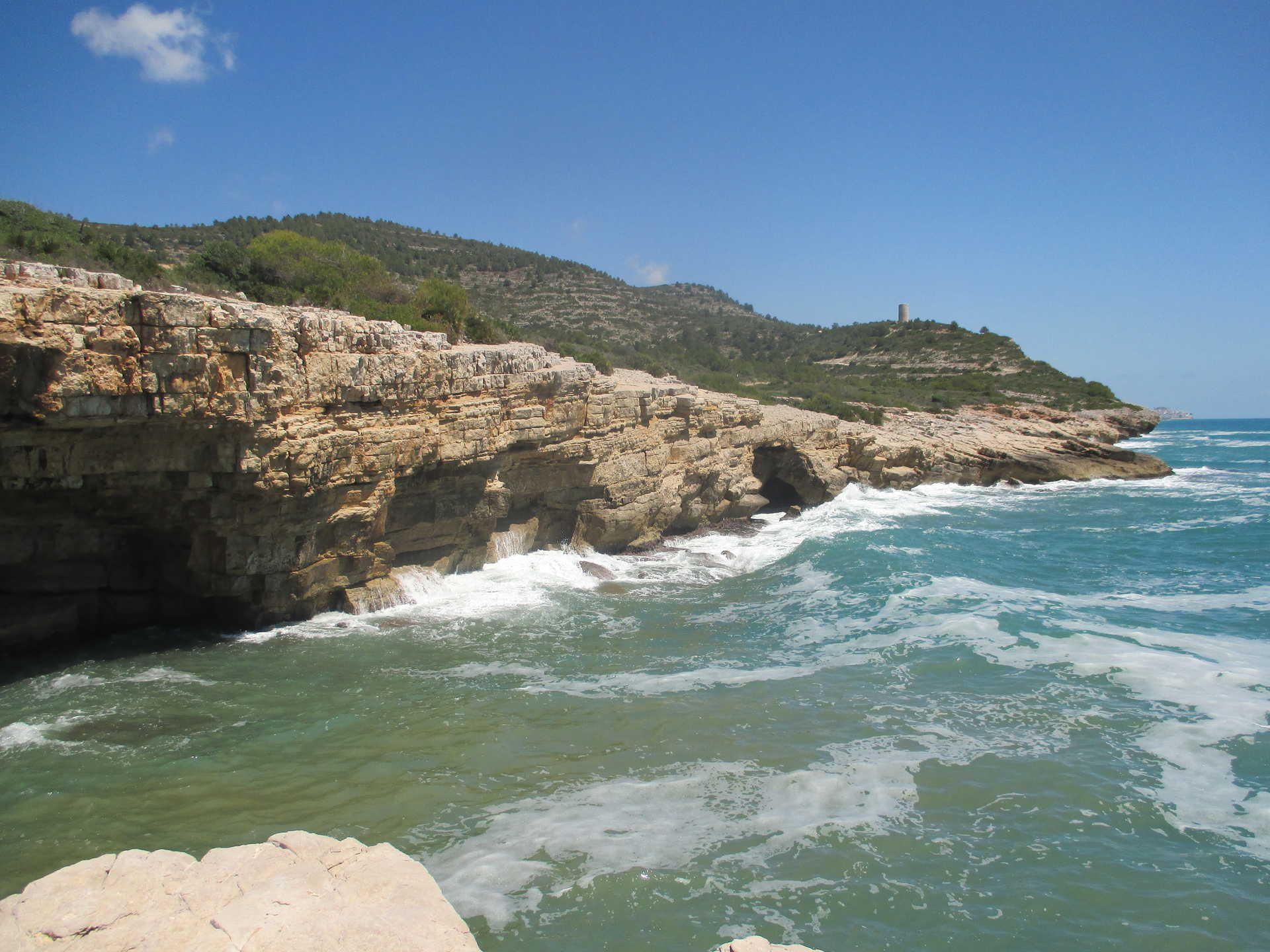 Camí Pebret
12598

contact information
One of the most beautiful villages in Spain also witnessed how pirates looted the villages in the area. Peñíscola, crowned by its imposing Castle of Papa Luna (14th century), has other constructions evocative of times gone by.
A complex surveillance system helped protect the town from attacks coming from the sea. The Badúm Tower, of Arab origin, is a defensive infrastructure that was used to warn the inhabitants of the castle of the arrival of the enemy through smoke signals. It is located on the most important cliff of the Serra d'Irta, a mountainous alignment parallel to the coast of 15km. long, between cliffs, coves and marine reefs. A strategic location to protect the danger from the entire coastline.
The Badúm Tower is circular and frustoconical in shape and is eleven meters high. It is built by stone masonry, but its main characteristic is that it does not have doors. Its access is about six meters high, through a window that leads to the cabin of the lookouts. This is due to the attempt to make it difficult for pirates to enter.
On its façade you can see the coat of arms of the Kingdom of Valencia with the double-headed eagle of the Habsburgs, from the time of Carlos I, it is a later addition during one of its many renovations.
For those who want to combine nature with culture, we recommend coming to admire the tower, because in addition to being declared a Site of Cultural Interest (1985), they can observe wonderful views of the municipality from the viewpoint or start interesting hiking routes through the natural Park.