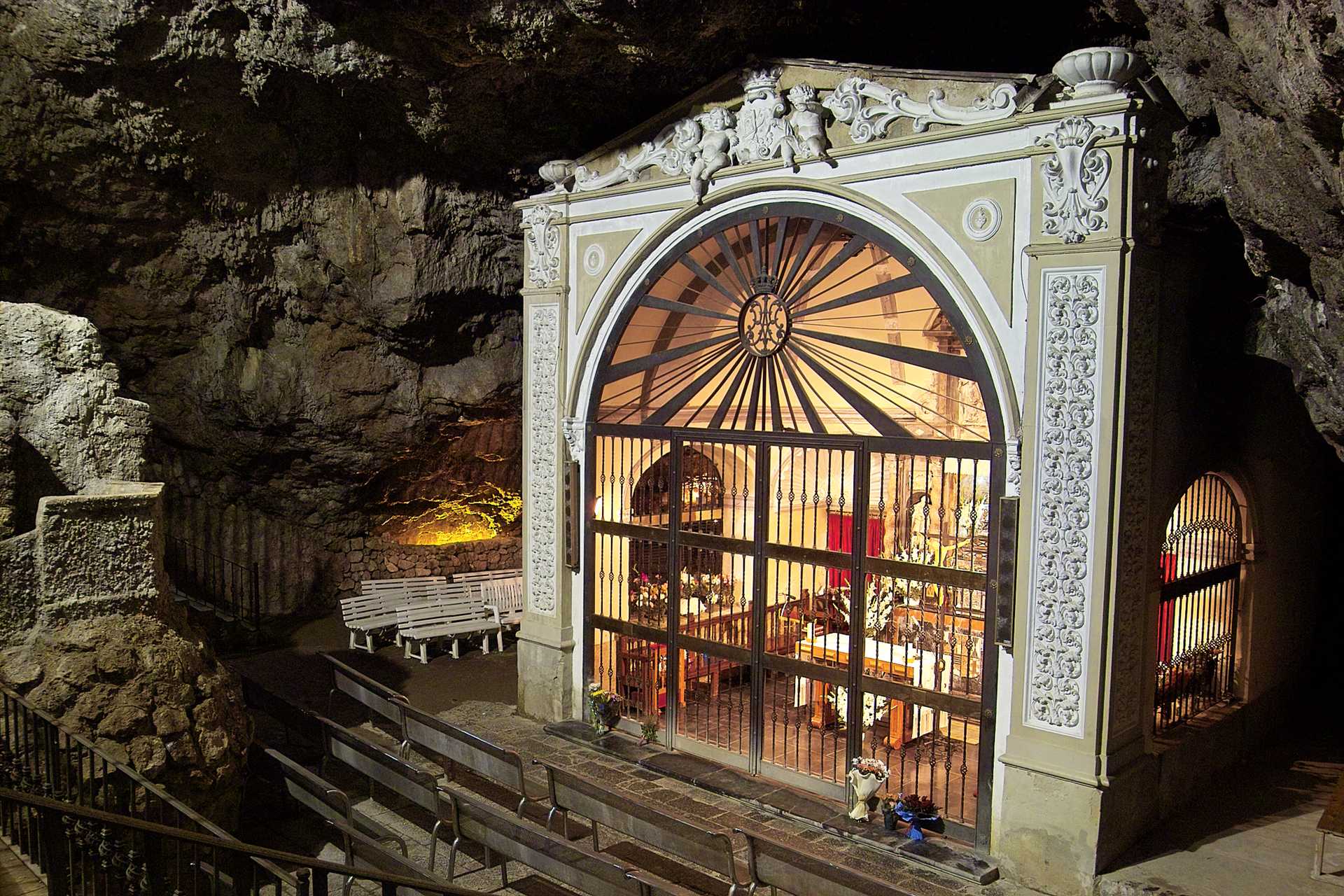 turismo@segorbe.es

contact information
Held every year on the first Saturday of October, the Segorbe pilgrimage to the Holy Cave is an impressive display of worship and reverence.
Every year on the first Saturday of October, over 2,000 people gather in Segorbe to walk the 14km to Virgen de la Cueva Santa Sanctuary, the Holy Cave. This pilgrimage takes worshippers up a sloping and winding pathway to pay their respects to the patron saint of Segorbe, of the Segorbe-Castellón diocese and, curiously, of speleologists.
Upon arrival at the sanctuary, the pilgrims receive a small offering, followed by mass in the afternoon. However, the most spectacular moment of the day comes when night falls: the local authorities and Cortes de Honor take part in a nocturnal procession along El Calvario.
This pilgrimage is the last in the year up to the Holy Cave. If you are in the area, it is the perfect excuse to enjoy a weekend in Segorbe, discovering its history as you walk the streets, immersing yourself in beautiful natural landscapes and savouring its tasty local cuisine.
*Please confirm event times and dates have not changed.