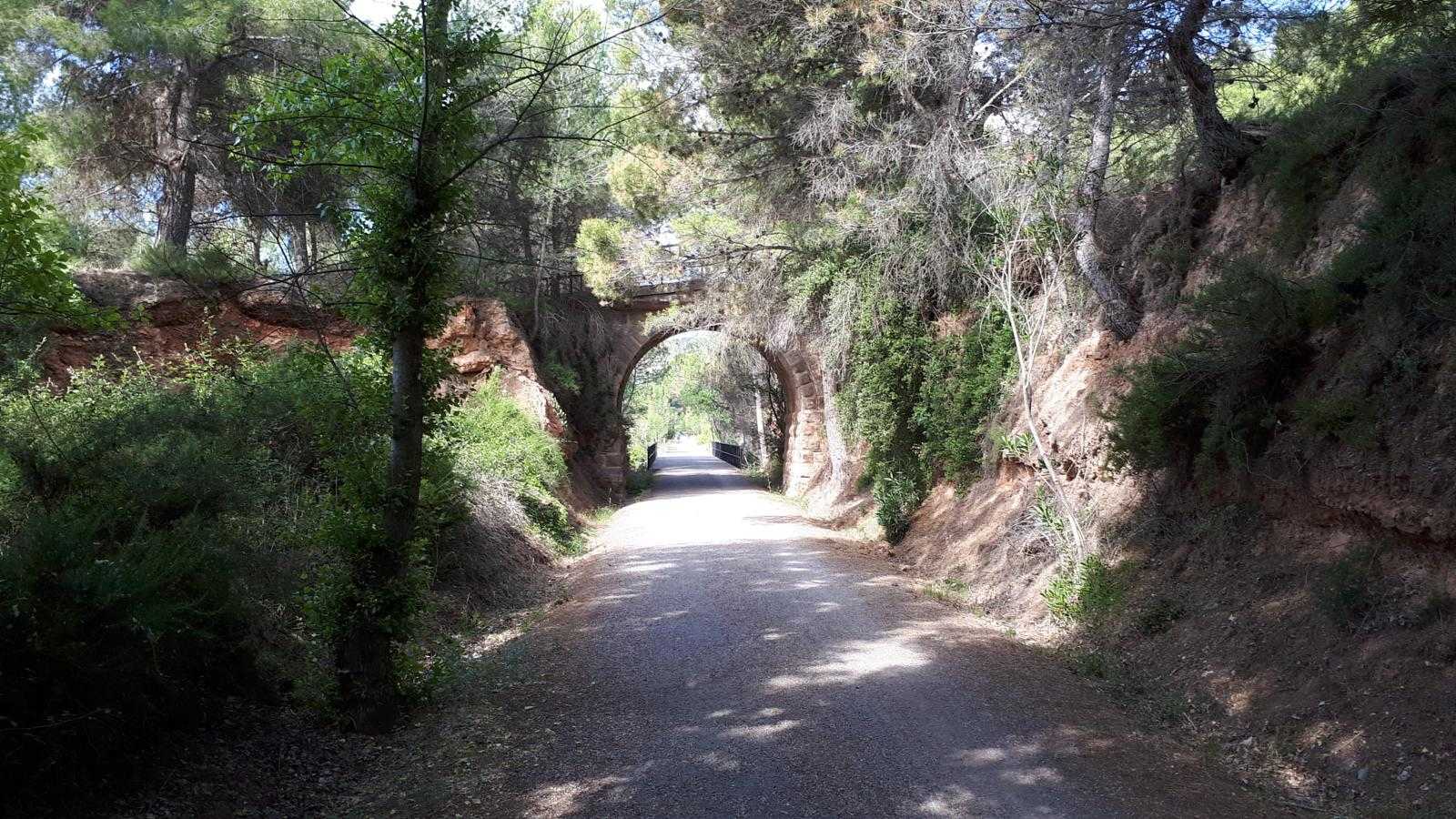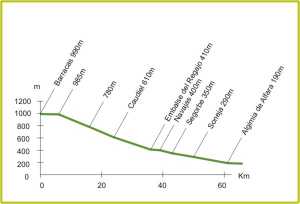 Following the route of the former railway tracks, Vía Verde de Ojos Negros is the longest greenway in Spain that you can discover on foot or by bike.
Vía Verde de Ojos Negros is the longest greenway in Spain. Extending for over 160 kilometres, it passes through the provinces of Valencia, Castellón and Teruel. The greenway has been divided into different sections so everybody can enjoy discovering it.
The greenway follows the route of the former railway line that linked Sagunto to the Ojos Negros mines. The rails have been removed, creating a safe space dedicated to walkers and cyclists.
The first of the two sections of the vía verde de Ojos Negros measures 92 kilometres and extends from Teruel to Santa Eulalia. The second is 70km and runs perpendicular to the Mediterranean around Castellón and Valencia, moving inland towards Aragon. The 162 kilometres will immerse you in a stunning natural landscape filled with history including trenches, tunnels and viaducts.
The valley of the river Palancia forms a stunning backdrop as the greenway passes through the mining area in Sierra Menera. From the high plateau of Barracas to the foothills of Sierra de Javalambre, the greenway descends to the beautiful Valencian huerta that runs alongside the Mediterranean.
If you fancy discovering the route on foot or by bike, you'll have to do a bit of preparation. How long it will take you to complete each stage depends on the direction in which you are going. If, for instance, you are going from Tereul to Valencia, the greenway goes downhill, making it easier. However, if you go the other way, the route accumulates over 1,400m of gradient.
Discovering the Ojos Negros greenway promises to be an incredible experience. Whether you decide to cycle or walk, you'll be enveloped in the most wonderful landscapes.