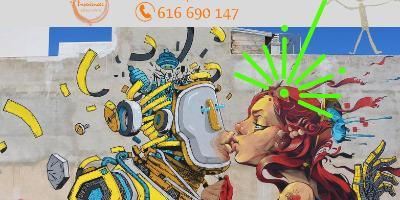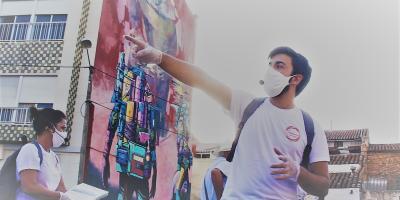 EXPERIENCES Turisme i Vivències
Torreblanca is in danger, we are on alert for an upcoming alien attack.
They threaten by launching solvent lasers and erasing all the painted walls of the CITRIC.
In these hours the attack is imminent and we only have one opportunity to avoid it.
We need new agents, we are recruiting very brave youth willing to find the secret and fight to get it.
They have to be prepared to walk the streets of our town following the clues to discover the secret.
If they do not find the magic formula, we will be left without such precious walls, without the stories that each one tells us.
We have to avoid it. Our weapons will be ingenuity and cunning.
Do you dare to be part of this patrol?
Gymkhana with the street art of Torreblanca. Enjoy CITRIC in a different way. Learn while having fun. Participate, you will not regret it.
#Disponibilidad
Disponible todo el año