Introductory course to the world of mushrooms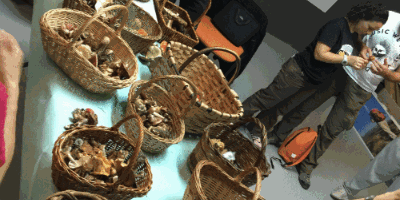 Can you imagine the amount of mushrooms that exist?
As every year comes Autumn and with it the collection of a great variety of mushrooms: chanterelles, mushrooms, boletus ... But for this we must learn to identify whether a mushroom is edible or poisonous.
This outing will answer the questions surrounding the world of fungi and mushrooms, walking through the Penyagolosa Natural Park and always accompanied by a specialized mycologist.
The objective of the course is to learn to recognize the most common edible and toxic mushrooms and their confusions.
The workshop program:
1. Exit to the field to collect mushrooms accompanied by a mycologist.
2. Food in Restaurant
3. Workshop in the classroom: Personalized identification of all baskets, doubts and questions.
#Disponibilidad
Disponible todo el año