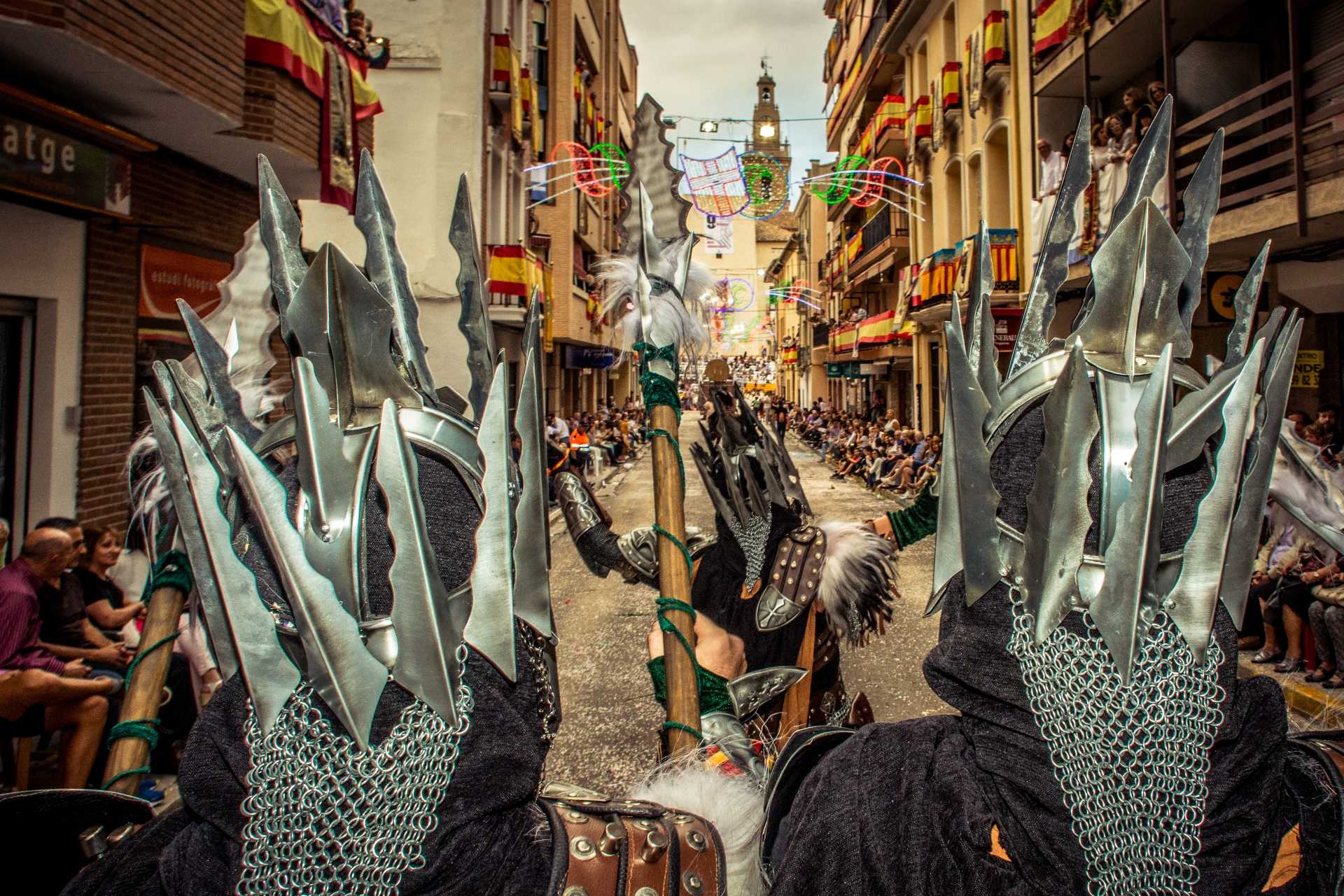 On 8 October, the festivities events are interspersed with the parades of Moors and Christians. In the morning, a Children Mass takes place, in which all children born in that year are passed by the mantle of Our Lady of Remedies. At night, the Nit de l'Olla (Pot Night), one of the greatest celebrations of Albaida, the Moors and Christians parades, begin. The groups meet in their premises for lunch, dinner and end at dawn in a fun and casual parade with their music and brass bands.

On 9 October (Day of the Valencian Region), it is a special day in Albaida for any person involved in the festivals. The Moors and Christians adorn the streets of the town and give them a life and superb feeling. Music, costumes, lights, shows, floats and animals combine to turn the town of Albaida into the tourist center of the region. In the morning, the Music Bands parade in a very nice ceremony that culminates with the prayer of the Angel and the interpretation of the hymn of Albaida in the Plaza Mayor (main square). In the afternoon, around 5.00 pm, the parade of Moors and Christians, in which both sides contribute the best of themselves, begins.

On 10 October, the day starts with children as protagonists of the child parade of Moors and Christians. In the afternoon, the patron saint is the main focus of the celebration, when the offering of flowers to Our Lady of Remedy occurs by festive Moors and Christians. When it ends, a remembrance of the departed takes place.

The festivities conclude on 11 October with the Grand Parade in the morning and Christian & Moors "embassies" during the afternoon and evening in the Plaza Mayor. From 11 to 20 October, the solemn novena of Our Lady of Remedy, which closes the festivity, is held.
More information
Type of interest
Autonomous tourist interest