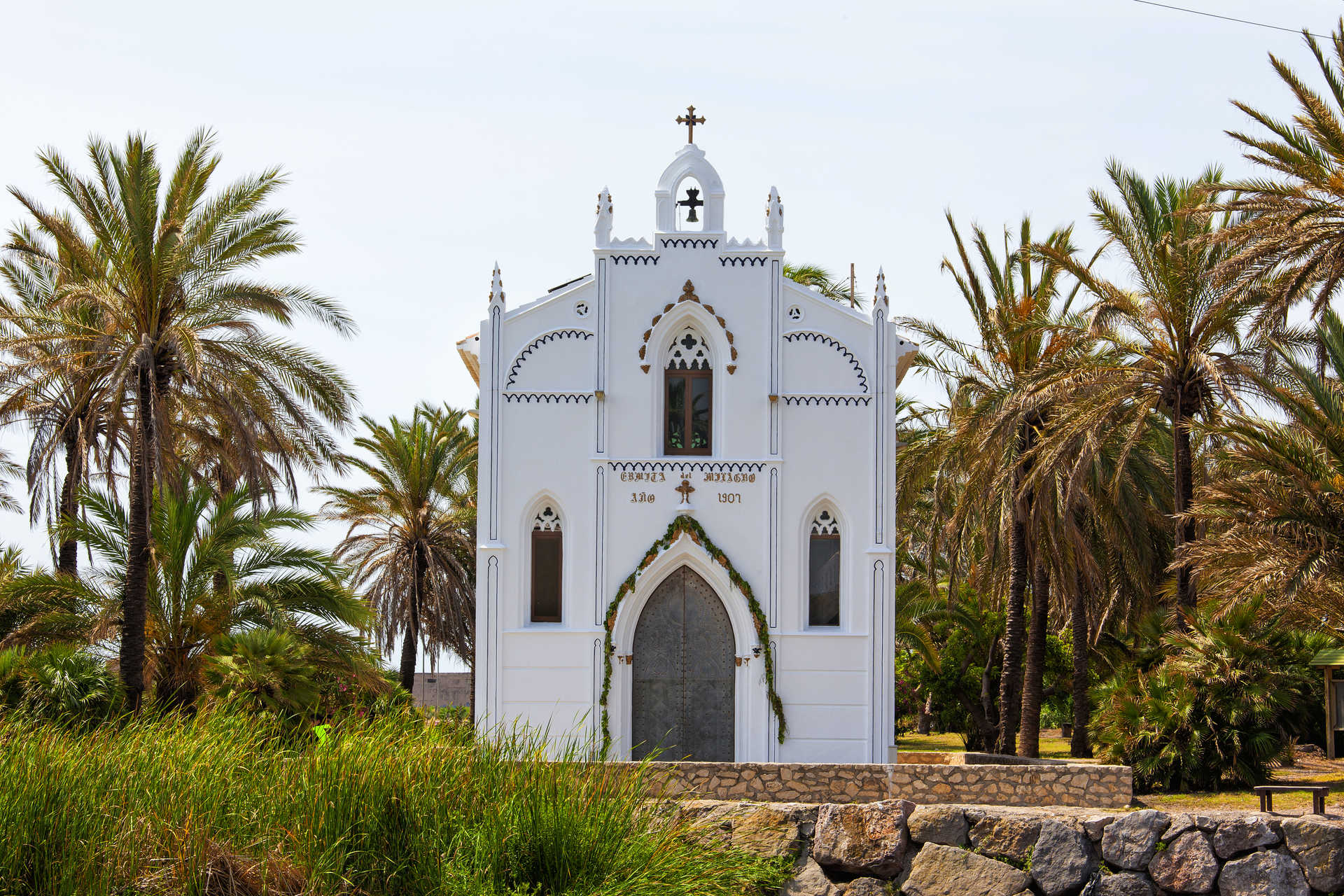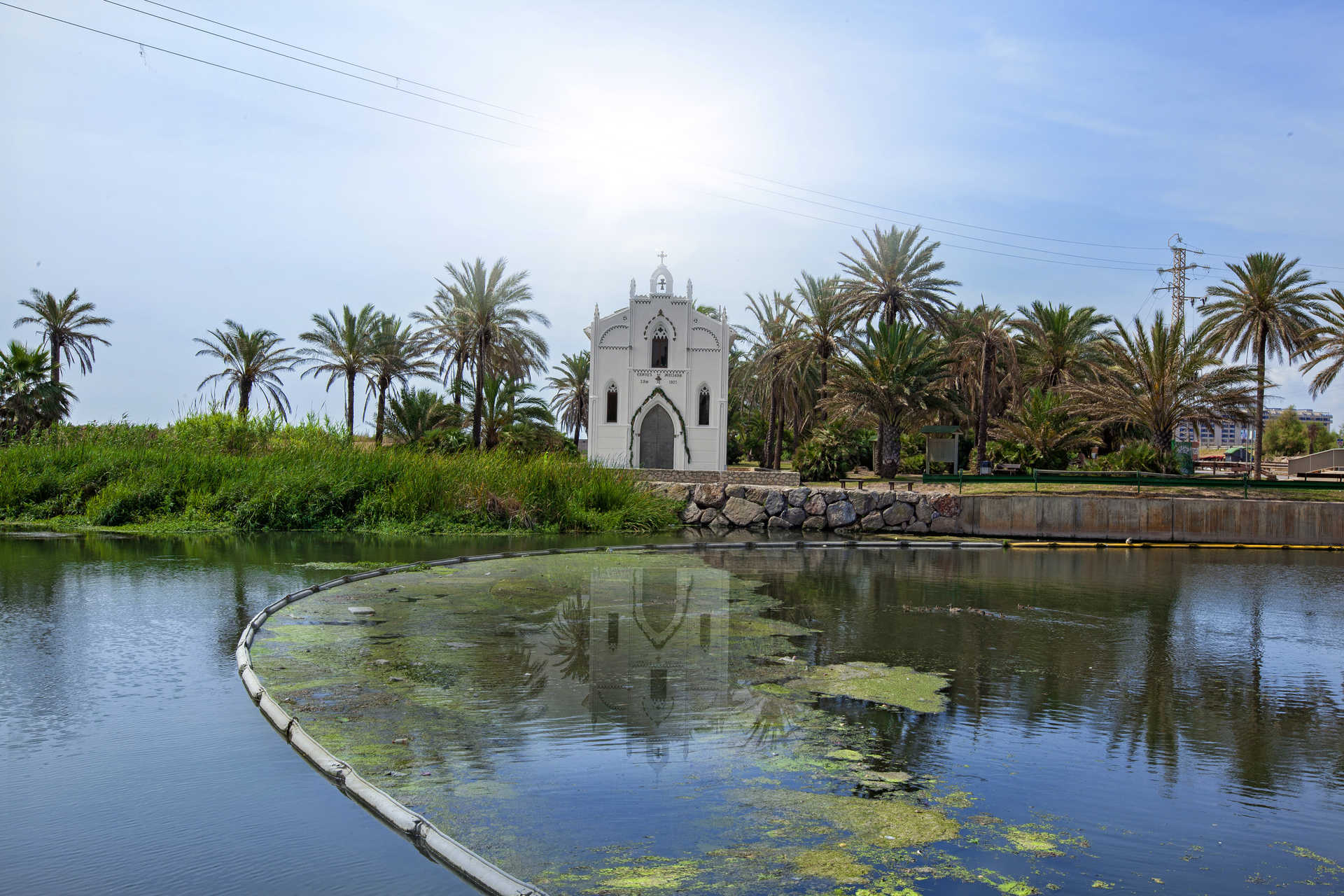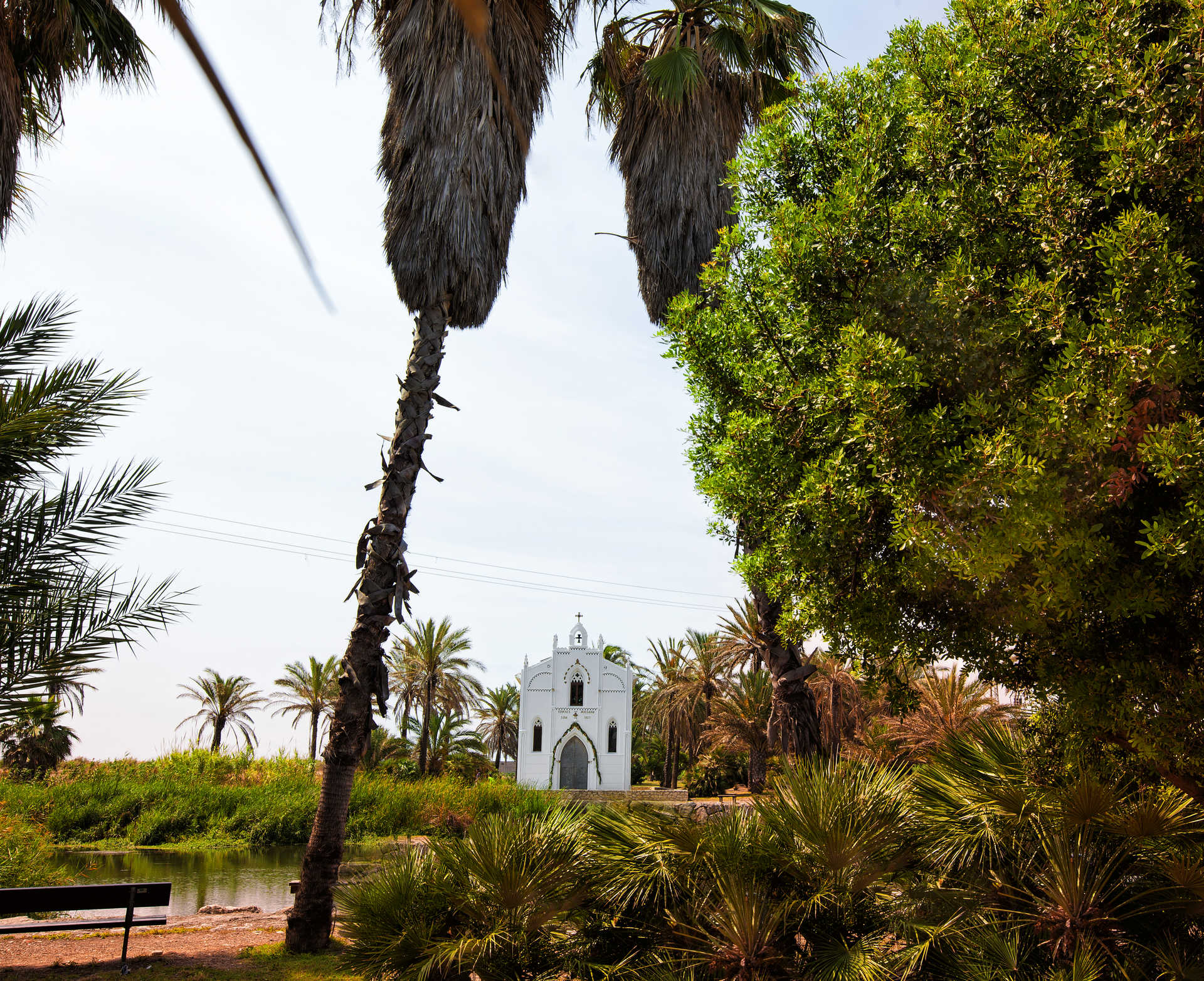 Desembocadura del río Carraixet
Discover the legend of Ermita dels Peixets and explore this pretty chapel that is very close to locals' hearts.
In Alboraya, on the shore of the Mediterranean, sits an ermita, or chapel, that is famed for a miracle. Ermita dels Peixets is dedicated to Santísimo Sacramento and exists to commemorate the miracle that happened here in the 14th century.
Legend has it that a priest, who was going to visit the sick, slipped into the water when he was crossing the Carraixet. As he fell he dropped his communion wafers in the water and was forced to leave them there to save his life. Soon after, some fishermen told him that they had seen some fish carrying the wafers in their mouths and that the priest should go and collect them. The priest knelt down and prayed, and seconds later the fish deposited the wafers in his cup. Many texts still document this miracle to this day.
Architecturally, the chapel has a rectangular floor plan and is in a neo-Gothic style, dating back to the year 1901. The façade is divided into three vertical sections, demarcated by buttresses with decorations on the top. Inside the chapel, at the High Altar, you can see a ceramic panel depicting the miracle.
The chapel is only open on its saint day, the first Monday ten days after Pentecost. It is celebrated with a pilgrimage to the chapel, mass, a lunch outdoors and various religious events to commemorate the Miracle of the Fish.
More information
Schedule
Sólo se abre 10 días después del Pentecostés.