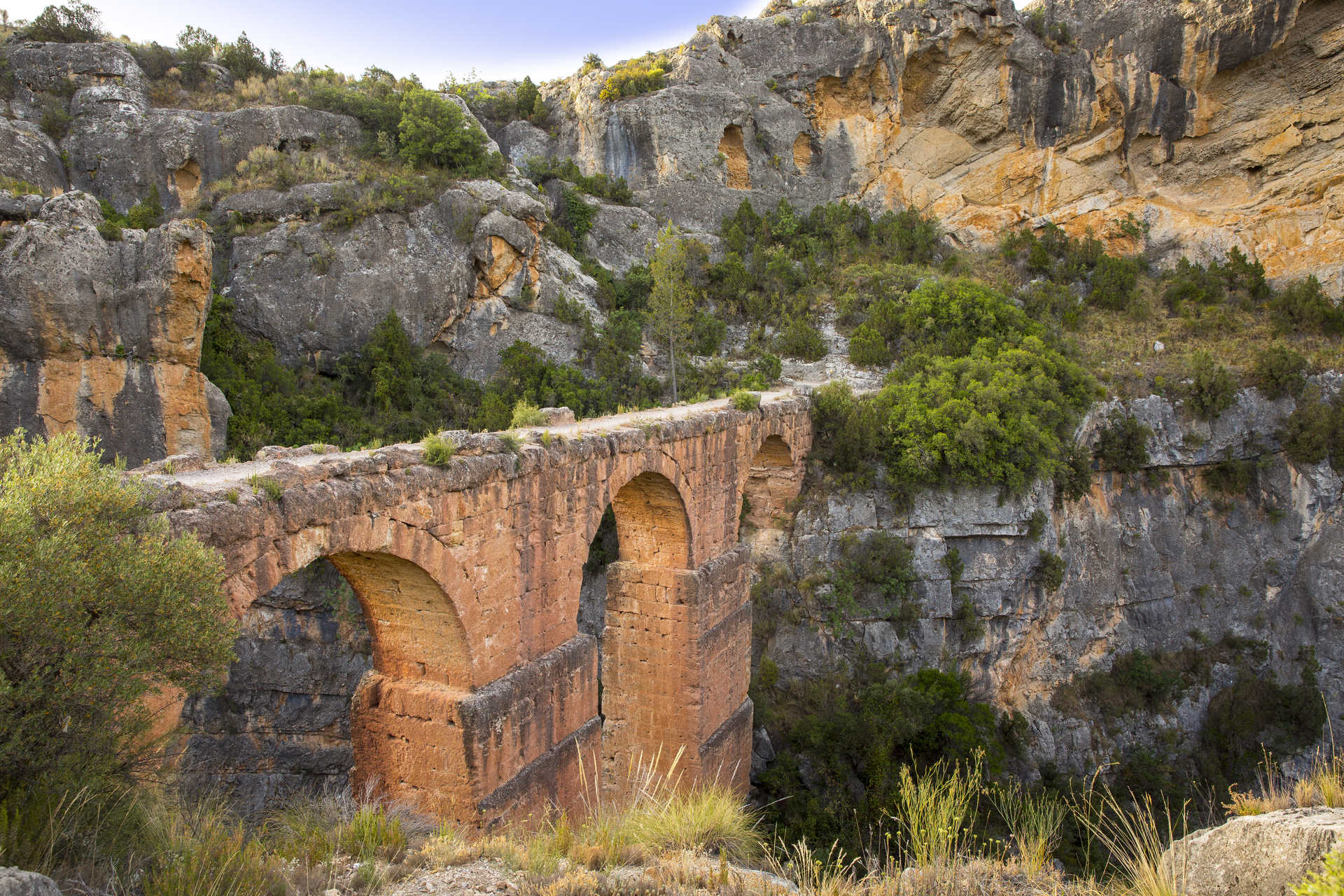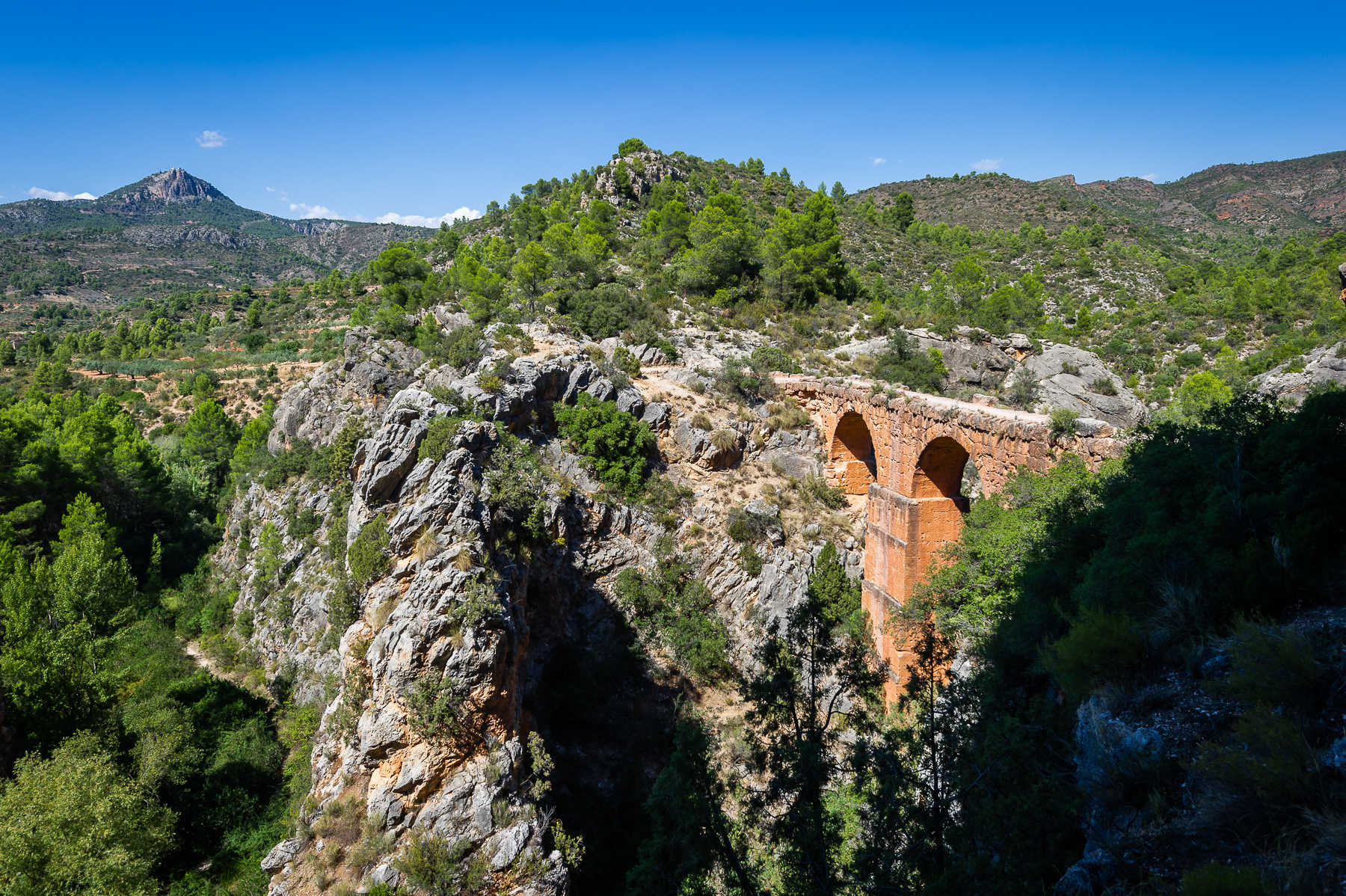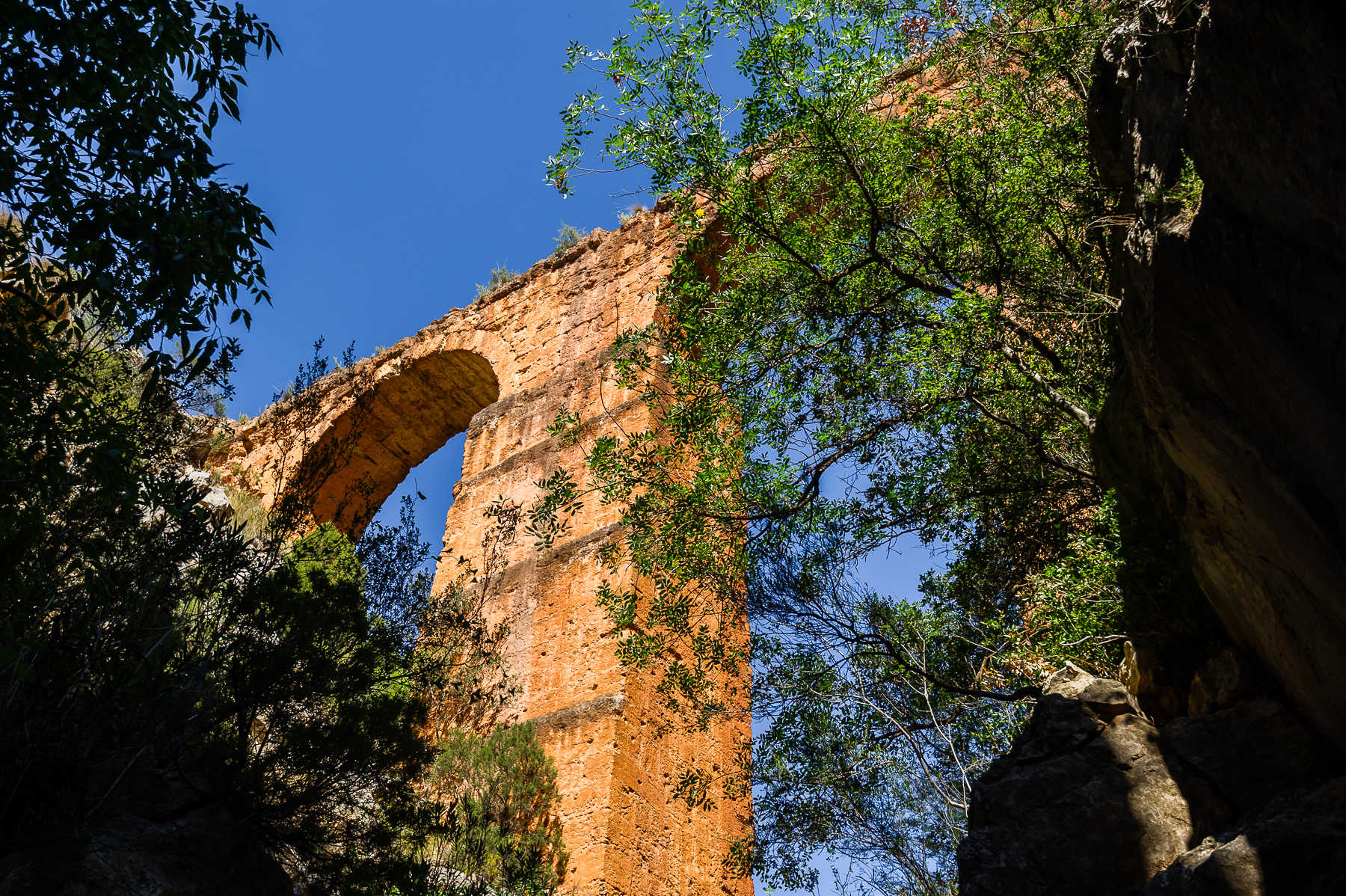 Barranco del Gato

contact information
36 metres long and 33 metres high, Peña Cortada is a spectacular aqueduct located in the Region of Valencia.
The municipalities of Tuéjar, Calles, Chelva and Dueño have got something in common: Peña Cortada aqueduct, which has been declared a site of cultural interest. The aqueduct used to carry water from the dam or source of the river Tuéjar to a location that is currently unknown.
What can we say about its architecture? The aqueduct was built by the Romans in the 1st century AD to save Cueva del Gato ravine from flooding. It is 33 metres high and 36 metres long and features three arches on tiered pillars formed of squared blocks of stone, a Roman construction technique known as opus quadratum.
And what about its name? Peña means rock and cortada means cut, referring to the impressive vertical rockface that is so sharp it appears to have been sliced by a knife. A wonderful way to visit the aqueduct is by following the Peña Cortada hiking trail starting in Chelva, one of the most beautiful villages in Valencia and totally immersed in nature. Taking you on an exploration of the local architecture and wilderness, the trail is easy and poses no difficulties, making it the perfect walk for all the family. It is well signposted so you won't get lost.
In addition to the hiking trail, you can also marvel at Rambla de Alcotas bridge, Barranco del Gato bridge and Peña Cortada in the municipality of Calles with its impressive vertical rockface and gallery carved into the cliff.