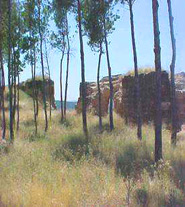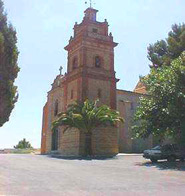 La Loma del Castillo

contact information
Of Moorish origins, the castle stands proudly on a hillside dominating the town and offers superb views of the surrounding landscape. According to many historians, its foundations date back to Roman times.
During the Carlist Wars, the Castle was the scene of major military confrontations, including the two Battles of Chiva (1836 and 1837), in which the Carlist forces were defeated on both occasions. It is now in ruins, although visitors can still appreciate the remains of fortified walls and towers.
The construction has served various purposes throughout its colourful history, forming an enclave within the extended defences of the city of Valencia, controlling a line of communication to the interior, and defending nearby territory. It had been occupied since the Aeneolithic, with discoveries made of a burial cave and a large quantity of materials from this period. It was subsequently an Iberian settlement of which various remains have been found. During Roman times, the population is believed to have settled on the plain, while during the Middle Ages it came under the rule of the Moorish taifa in nearby Valencia.
The physical structure of the castle hugs the hillside, which is divided here into two main sections: on the one hand, the celoquia at the highest point, home to a chapel that was rebuilt in the 18th century and, on the other, the rest of this area which was used as a refuge for the population in the event of attack.
The fortress consisted of three lines of defence, and the remains of several walls and towers can still be seen, built using a variety of techniques as the result of reconstructions in different periods. The final reconstruction dates back to the first Carlist War, following which, in 1841, General Seoane ordered the destruction of all new sections and most of the old, leaving it in the ruinous state in which it stands to this day.