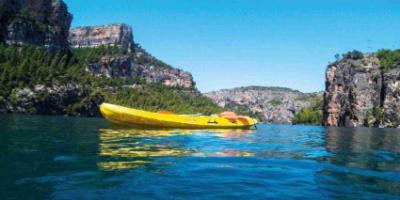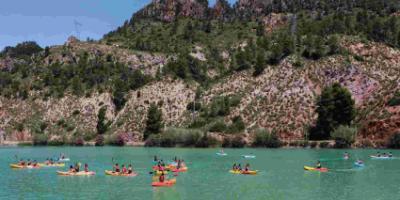 Unmatched canoe crossing. The calm waters of the Júcar river allow you to enjoy the pleasure of running a canoe yourself and at the same time contemplate the stunning natural views that the Júcar Canyons offer. An experience that combines freedom and nature in its purest state.
With canoeing you can enjoy the water in its quietest and wildest way.
#Disponibilidad
#Otros servicios
130.0 €
Hotel Balneario Hervideros Cofrentes, HD + relaxing spa circuit.
140.0 €
Accommodation at Hotel Confluent Health Resort **** HD full board.