Fiestas Mayores in Honour of the Virgin of Cullera Castle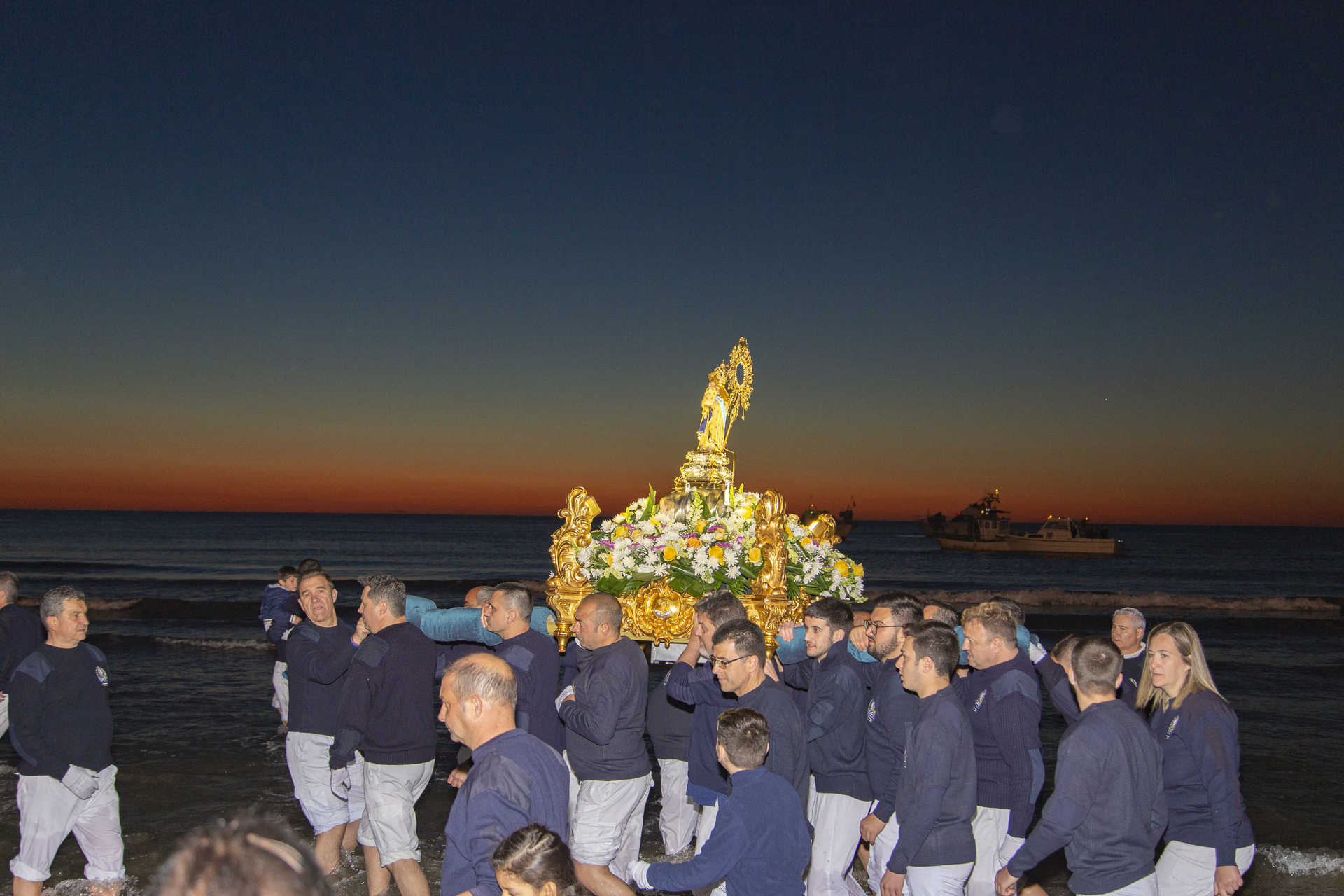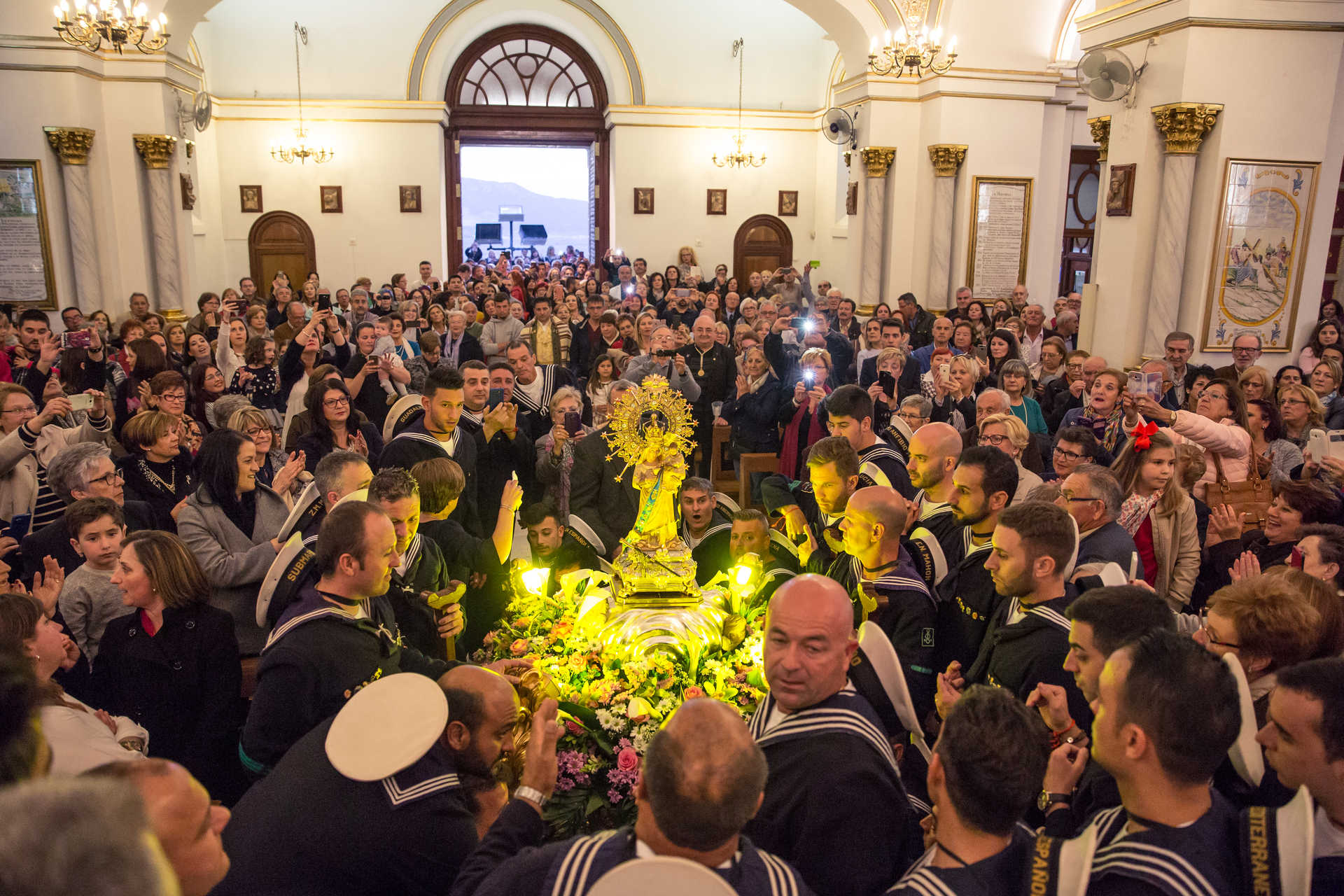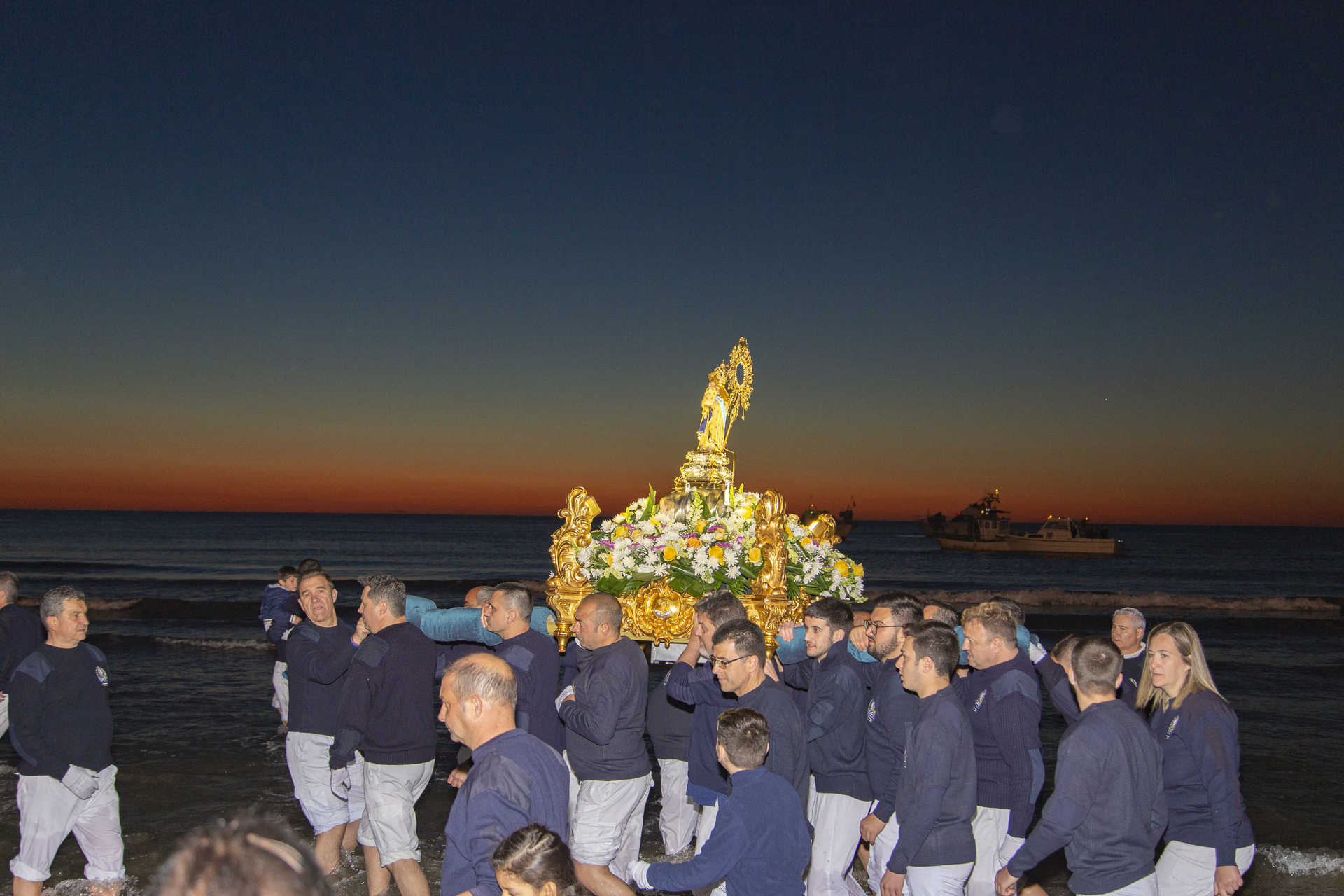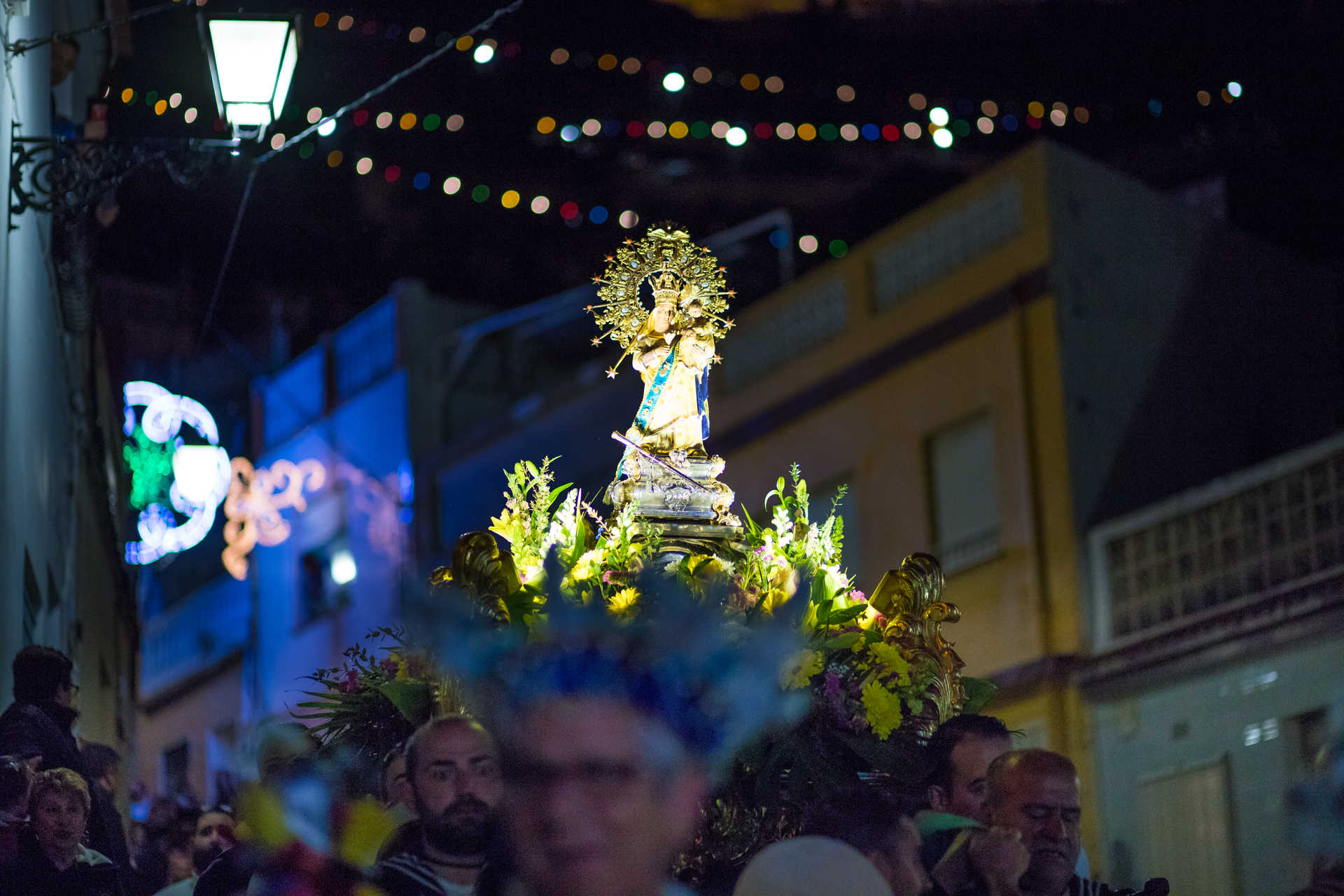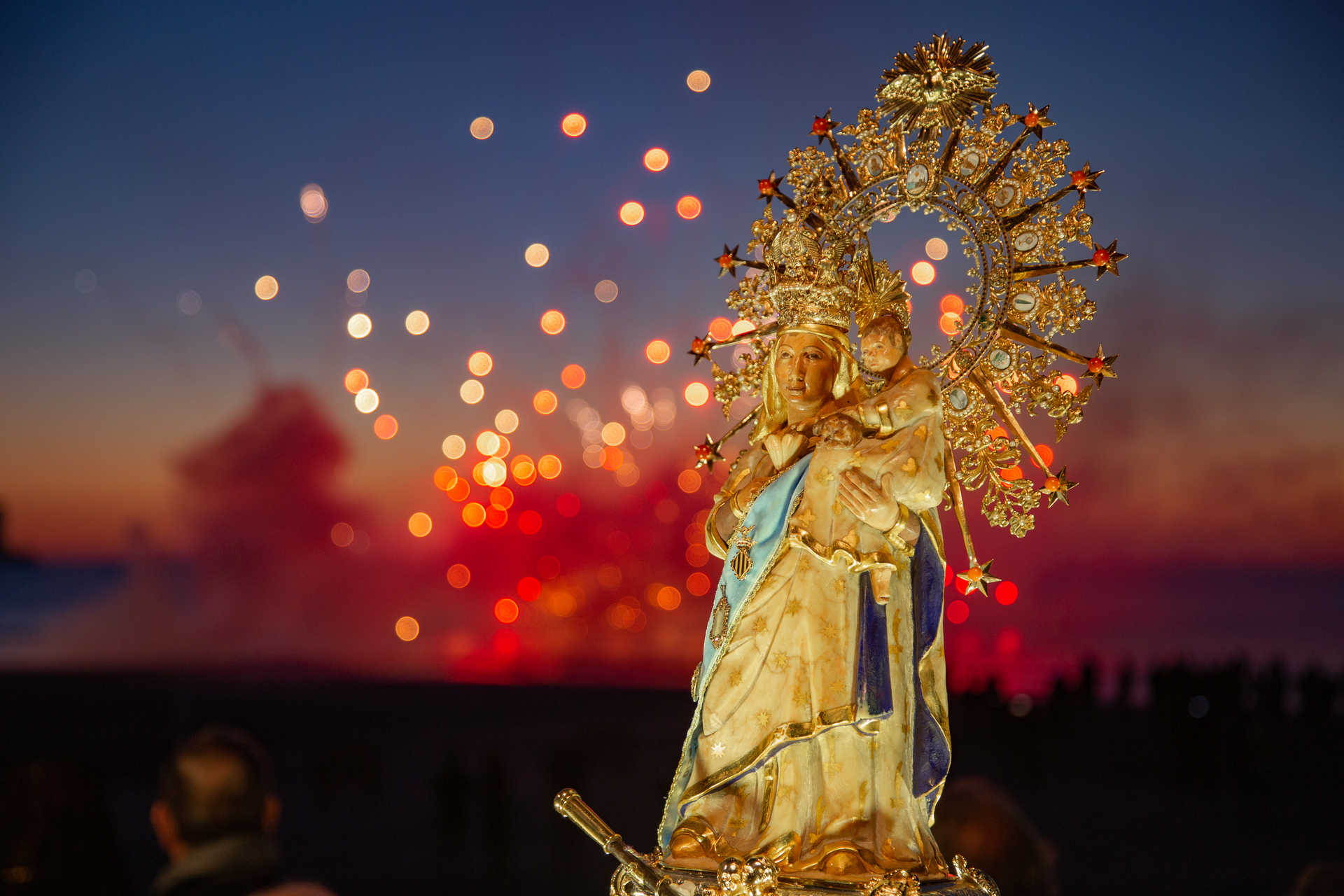 The local festivities of Cullera are dedicated to Mare de Déu del Castell, 'Virgen de la Encarnación' and Patron Saint of Cullera, popularly known as "La Moreneta". They begin on the Saturday after Easter and are celebrated until the Sunday of the following week. There are nine days of intense activity in Cullera.
On the first day takes place the traditional "Baixà", in which the image of the Virgin is taken down from the castle hermitage in a night procession along the Calvario path to the church of Santos Juanes. When the image arrives at the garden market, the people of Cullera welcome it with a grandiose fireworks display.
In the following days there are processions, concerts and musical performances, the National Civil Music Band Contest "City of Cullera", the Great Costume Parade and cultural events among others. The patron saint festivities of Cullera culminate with the processional ascent of the image of the Virgen del Castillo to her Sanctuary, after which a firework display is set off to bring the celebrations to a close.
More information
Schedule
Del sábado después de Pascua, hasta el domingo de la siguiente semana. Día de San Vicente Ferrer, fiesta laboral local
Type of interest
Autonomous tourist interest