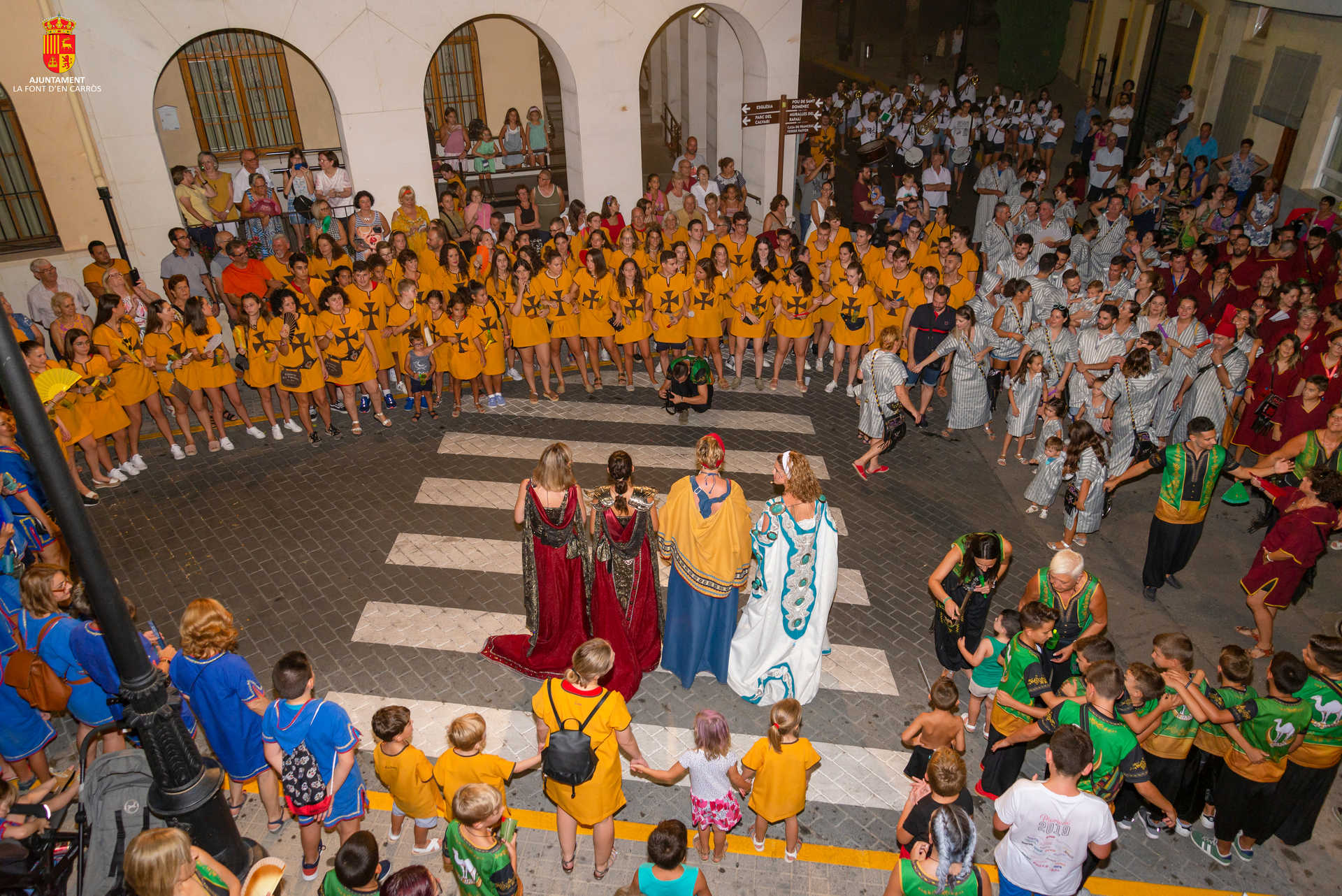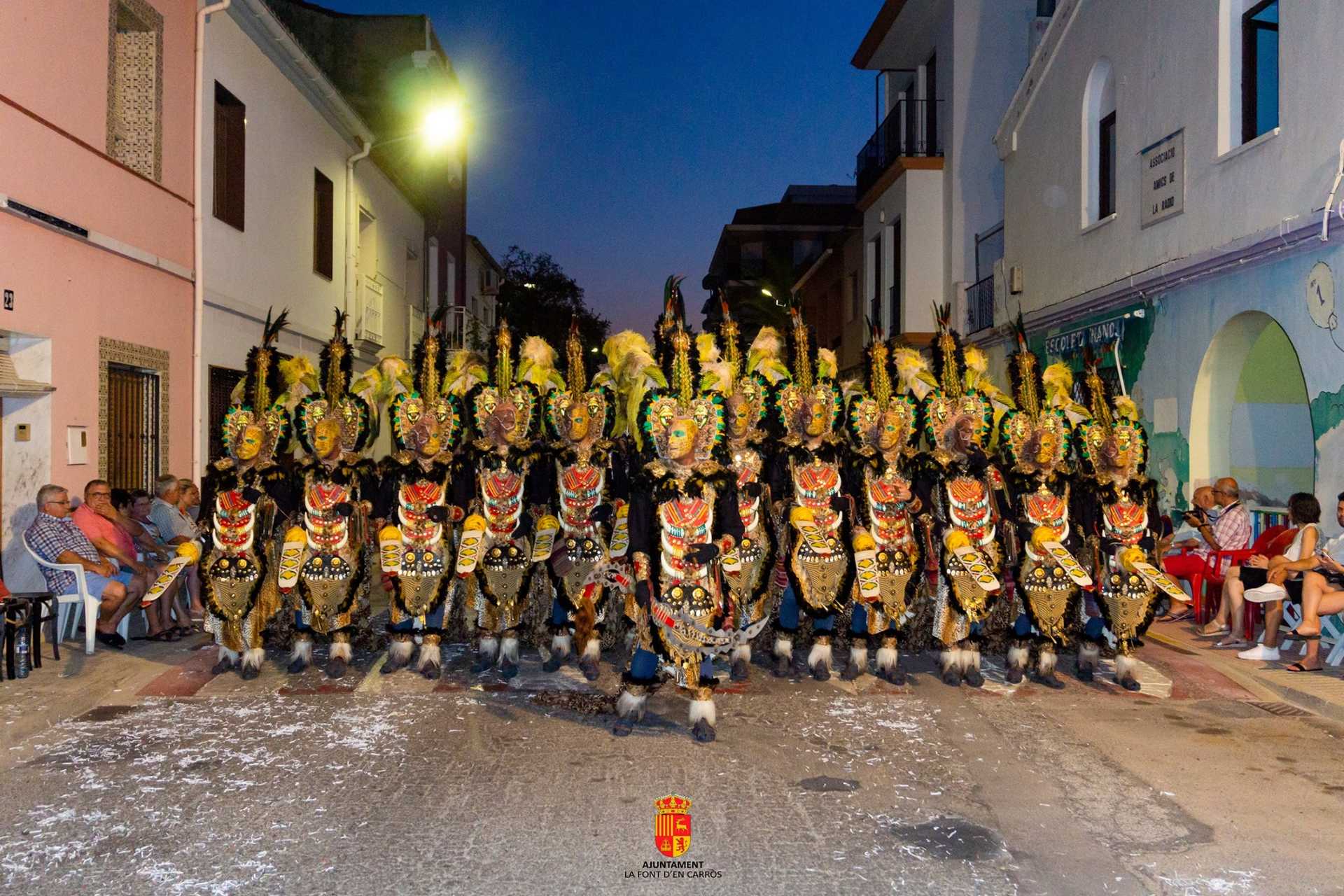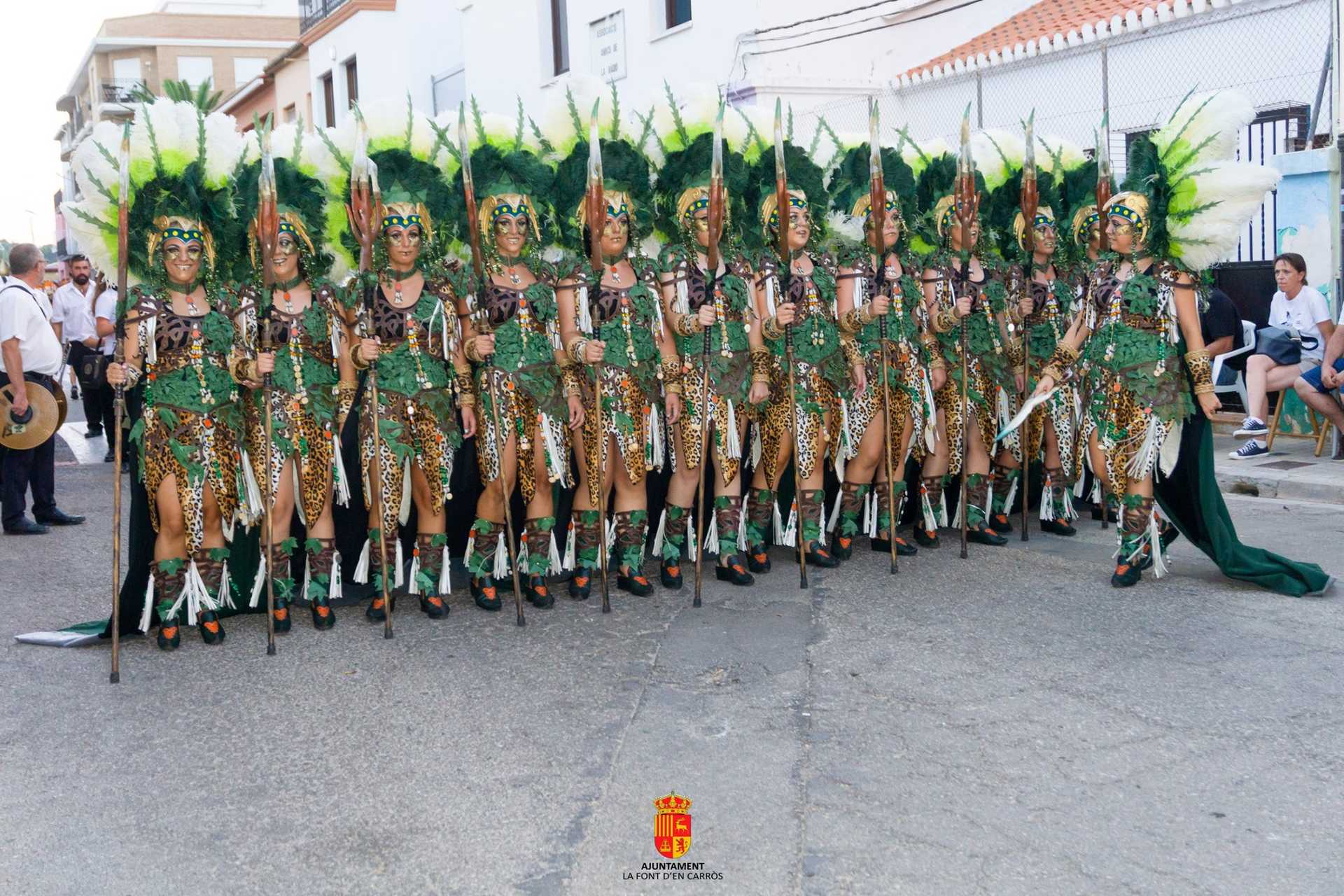 In the year 1978 the Comparsa Carròs was born, the first Cultural Association of Christians of la Font d'en Carròs, which was followed by the Comparsa La Badà (1981), El Maro (1981), El Rebolic (1991, already disappeared), and then Cavallers.

For many years the festival of Moros y Cristians was linked to the festivities, celebrating the parade of Moros i Cristians on Wednesday of the week of festivities.

In 2001 the Board of Moros i Cristians Ben Cabuts was created. In 2008, for the first time the Moros y Cristians were celebrated the weekend before the patron saint's festivities.

At present, the Moros i Cristians have become a celebration with their own entity, celebrating the third weekend of August, prior to the festivities. Among the programmed events, the Proclamation stands out, which gives the starting signal to the parties, the parades and brass bands, and the entry of the Moros i Cristians ranks that puts an end to the celebration. A party in which there is no lack of music, color, and the tenacity of the neighbors of la Font d'en Carròs, who every year struggle to maintain a tradition that catches the attention of thousands of tourists and onlookers.
More information
Schedule
Moorish and Christians is celebrated from Friday to Sunday the first two weeks in August