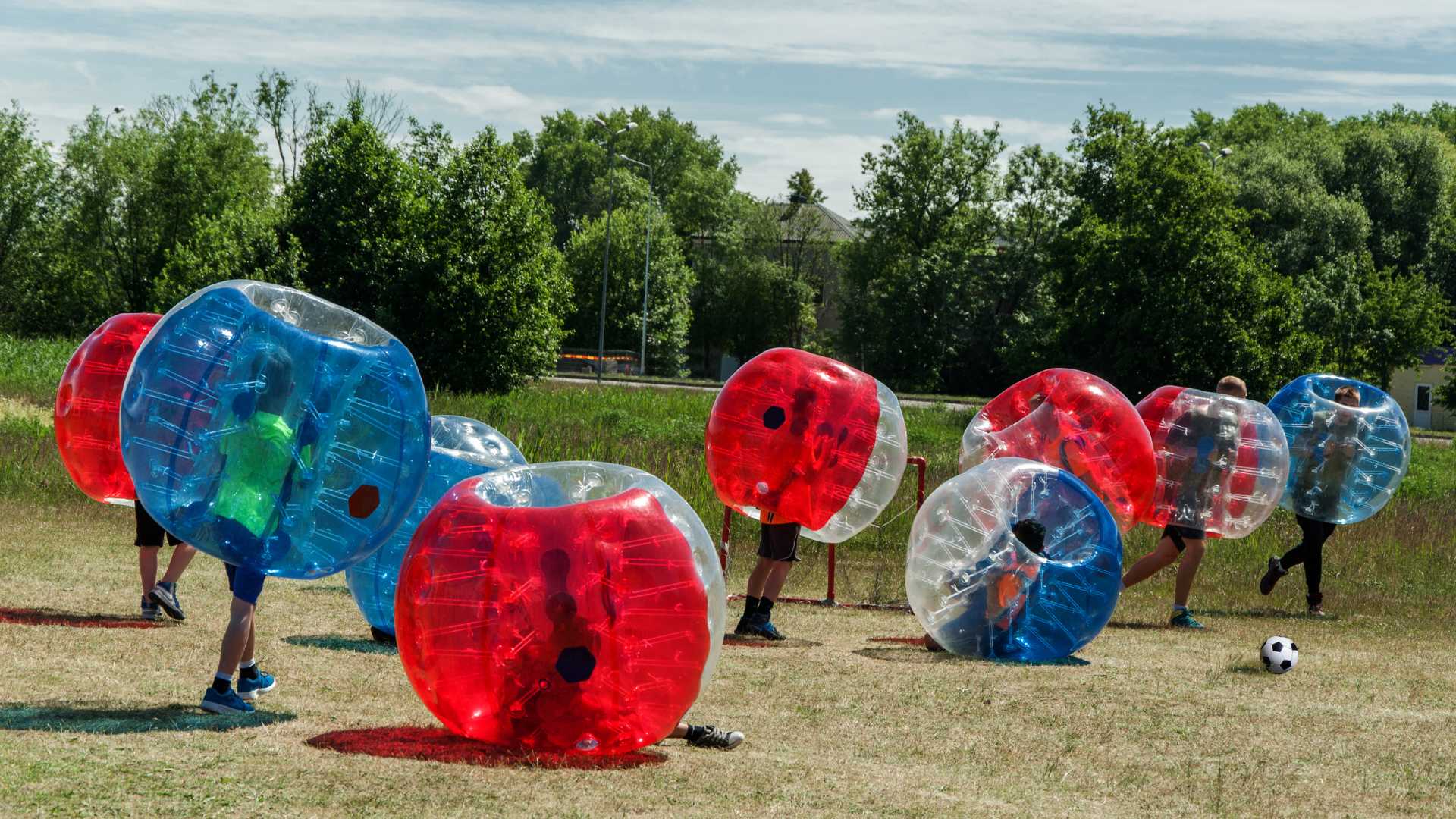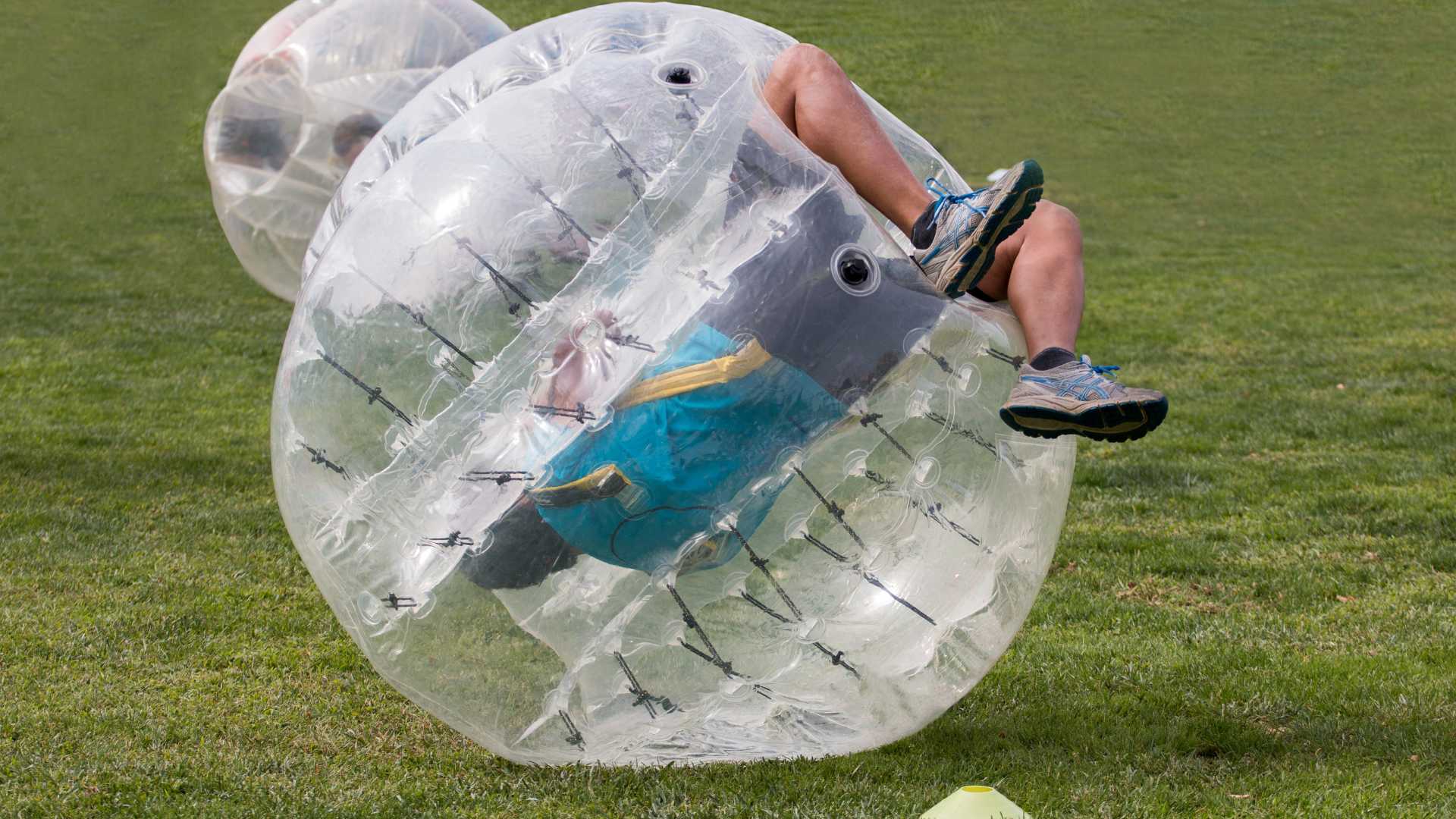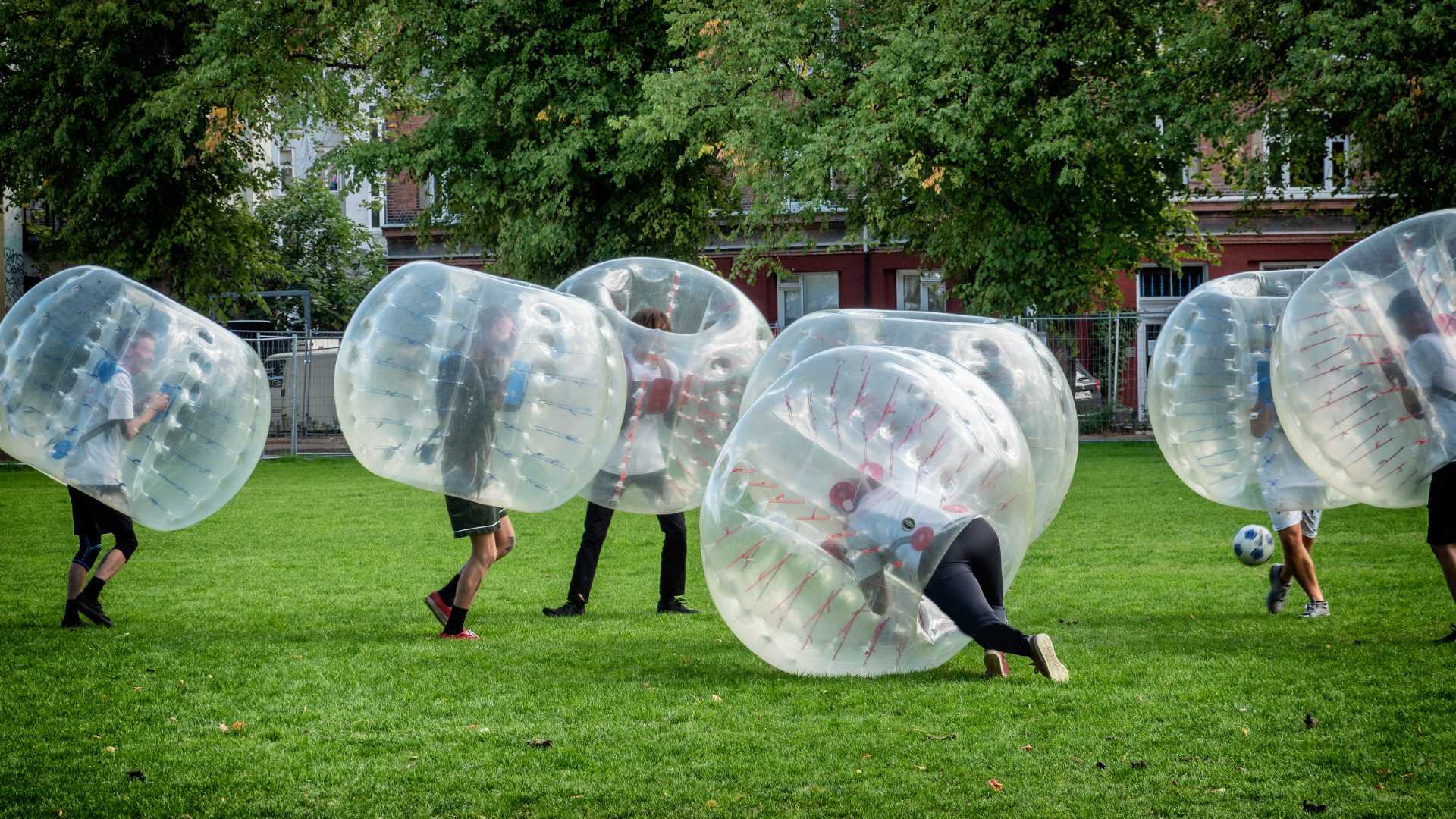 Play an entertaining game of bubble football with your friends and family.
If you're looking for something fun and a little bit unusual to do with your friends or family, bubble football is for you. As its name suggests, bubble football combines the traditional rules of football only with an important difference: players are encased in an inflatable bubble that covers their upper body and head. The bubble protects you from getting hurt even when you bump into other players. Come and have a good run around and laugh with your friends and family. Sign up now.
*Please confirm event times and dates have not changed.