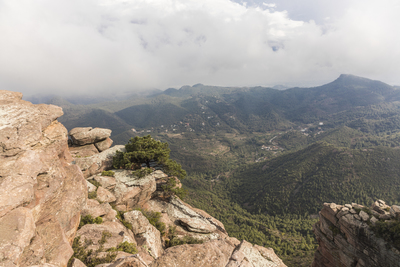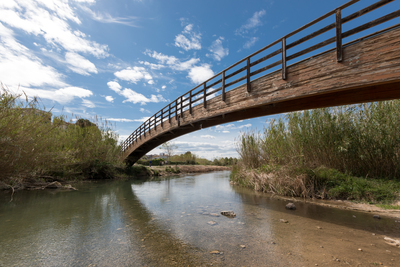 Calle Plà de l'Arc
s/n
Vilamarxant, Marines, La Pobla de Vallbona, L'Eliana, Benaguasil, San Antonio de Benagéber, Domeño, Gátova, Riba-roja de Túria, Casinos, Serra, Llíria, Nàquera/Náquera, Olocau, Loriguilla, Benissanó, Bétera
46160

contact information
Discover the rich and diverse natural and historic heritage of Camp de Túria.
The county of Camp de Túria lies between the Portaceli and Rebalsadors mountains in the northeast and Horta de Valencia in the southeast, occupying a vast plain enclosed by Sierra Calderona in the north and demarcated by the river Turia.
The area is characterised by its warm Mediterranean climate, though the temperatures are slightly cooler in the higher areas.
The main economic activity in the county is agriculture, though industry also plays an important role. Camp de Túria is defined by its natural landscapes, such as Les Rodanes in Vilamarxant, and its rich artistic and historic heritage with sights including the Roman baths, sanctuary and mausoleum in Llíria and the Visigoth sites in Pla de Nada. The Sierra Calderona mountainscape can also be explored via hiking routes, such as La Vallesa and El Palmeral trail.
The towns and villages populating Camp de Túria are Benaguasil, Benissanó, Bétera, Casinos, l'Eliana, Gátova, Loriguilla, Llíria, Marines, Náquera, Olocau, la Pobla de Vallbona, Riba-roja de Túria, Serra, San Antonio de Benagéber and Vilamarxant.
Camp de Túria is a wonderful place to try some traditional dishes such as arròs amb fesols i naps (rice with beans and turnip) and caragolà (snail stew).
With its diverse and beautiful landscapes combined with its tasty local cuisine, Camp de Túria is well-worth a visit.