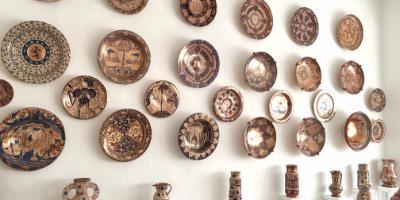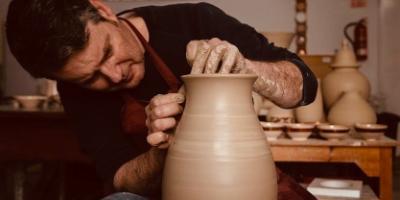 See for yourself the processes involved in one of the oldest techniques used to make Manises earthenware and feel the artisan¿s passion for one day. Immerse yourself in the everyday life of the craft worker and bring out your creative side with this technique that dates back a thousand yearsIn our workshop we make reproductions of historical pieces that were made by Manises' makers during the fourteenth to eighteenth centuries.
On the VISIT you will discover accompanied by the ceramist himself, a collection of pieces of metallic reflection, all of them made on the potter's wheel, painted freehand and cooked in the third reduction firing, by the same craftsman. You will know the history of this ceramic technique, the pieces and their importance through the centuries,Enjoying an exhibition on the lathe and painting of pieces.
You will be able to visit the only metal reflex wood-burning oven that exists in that town.
Estimated time to visit the factory workshop 1h
This activity is aimed at groups of 10 or more people up to a maximum of 25 and runs from Monday to Friday. Please check availability and terms & conditions for Saturdays, Sundays and public holidays.

#Disponibilidad
Disponible todo el año
#Otros servicios
10.0 €
Your piece will be fired and sent to you. The cost is €10 for Spain. For international delivery please check the price.