Façade of the old ceramic factory of Juan Bautista Huerta Aviñó, El Arte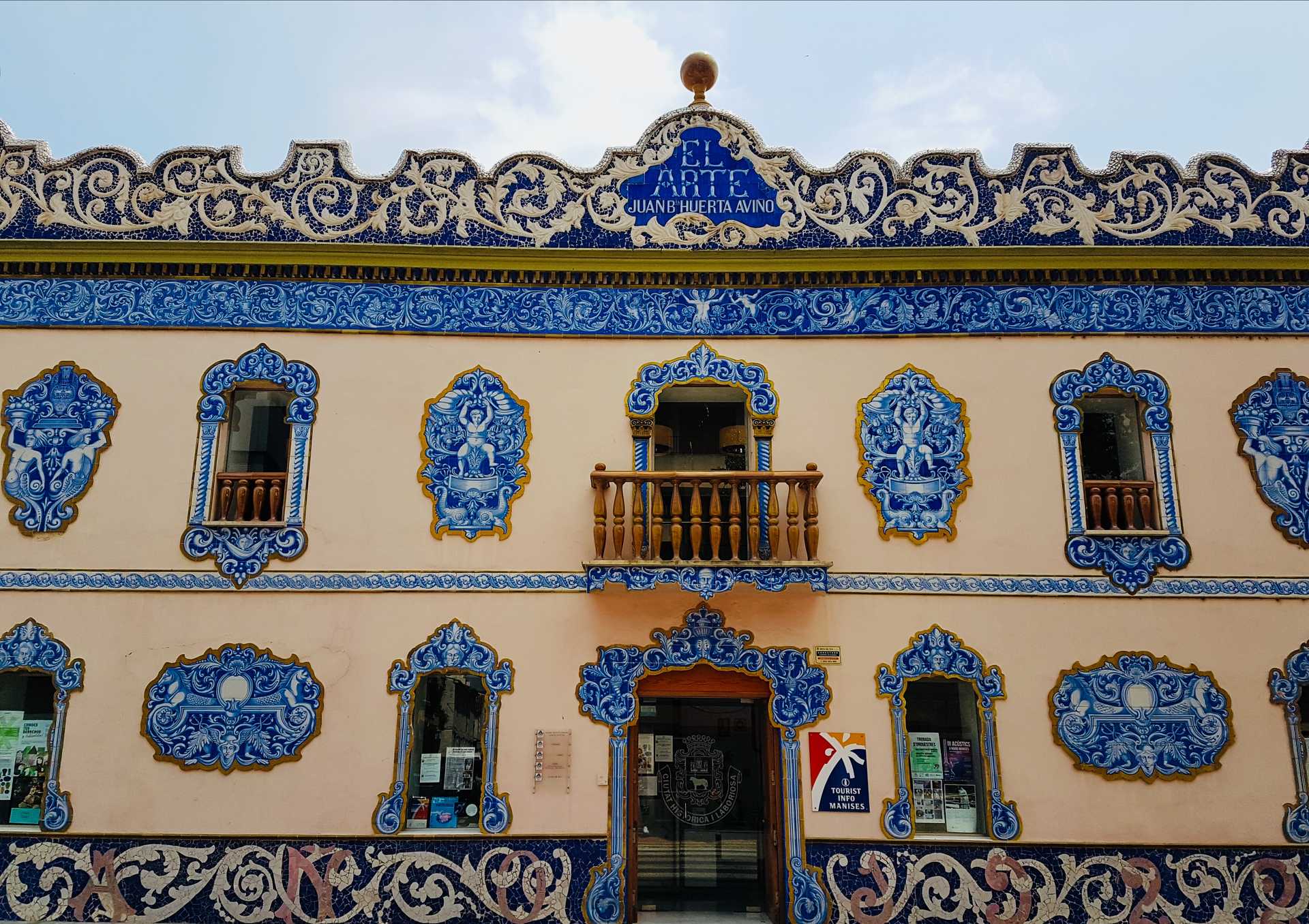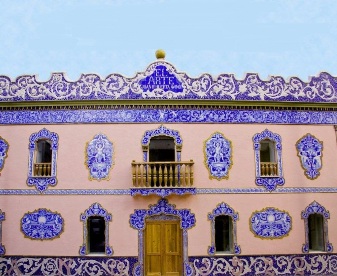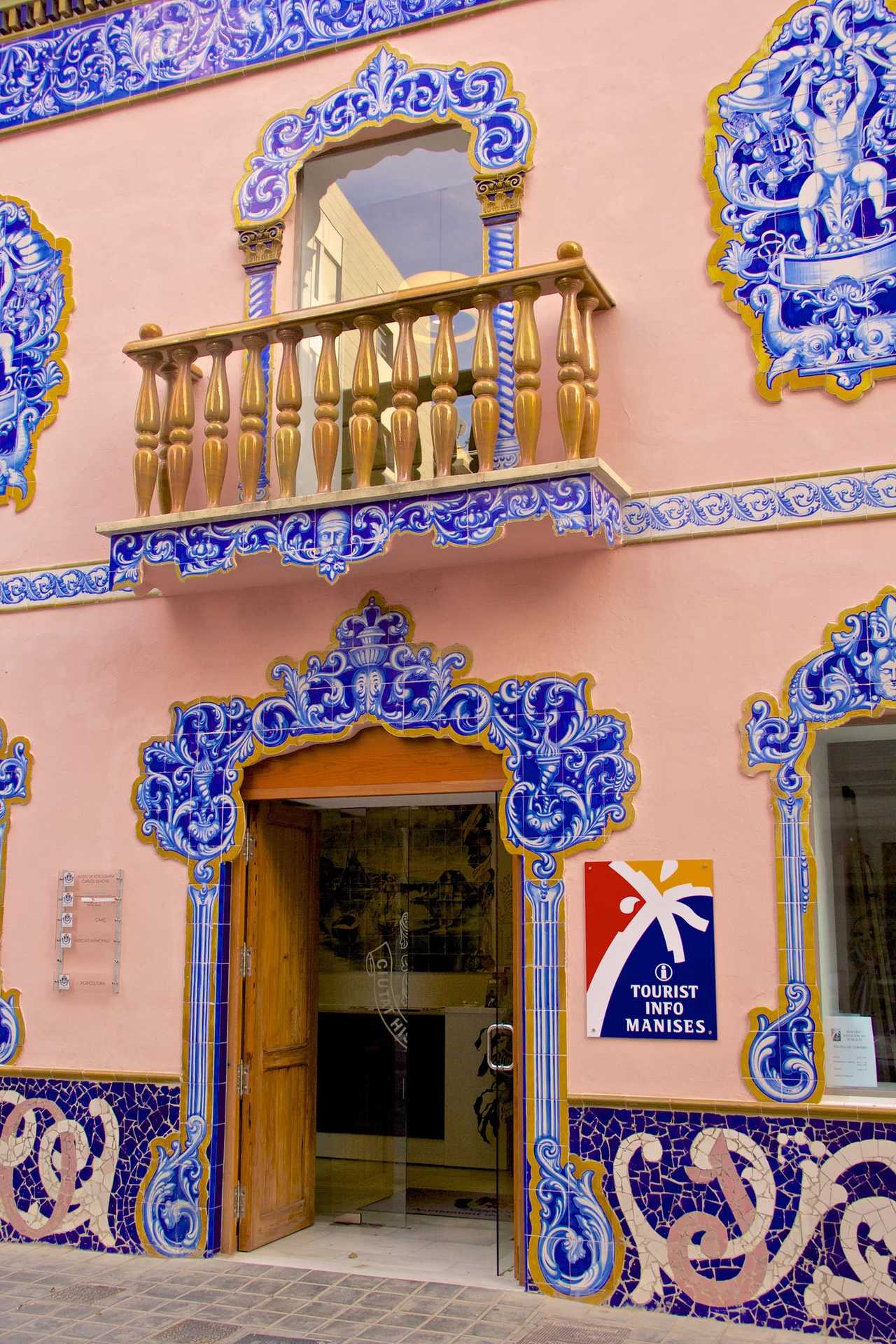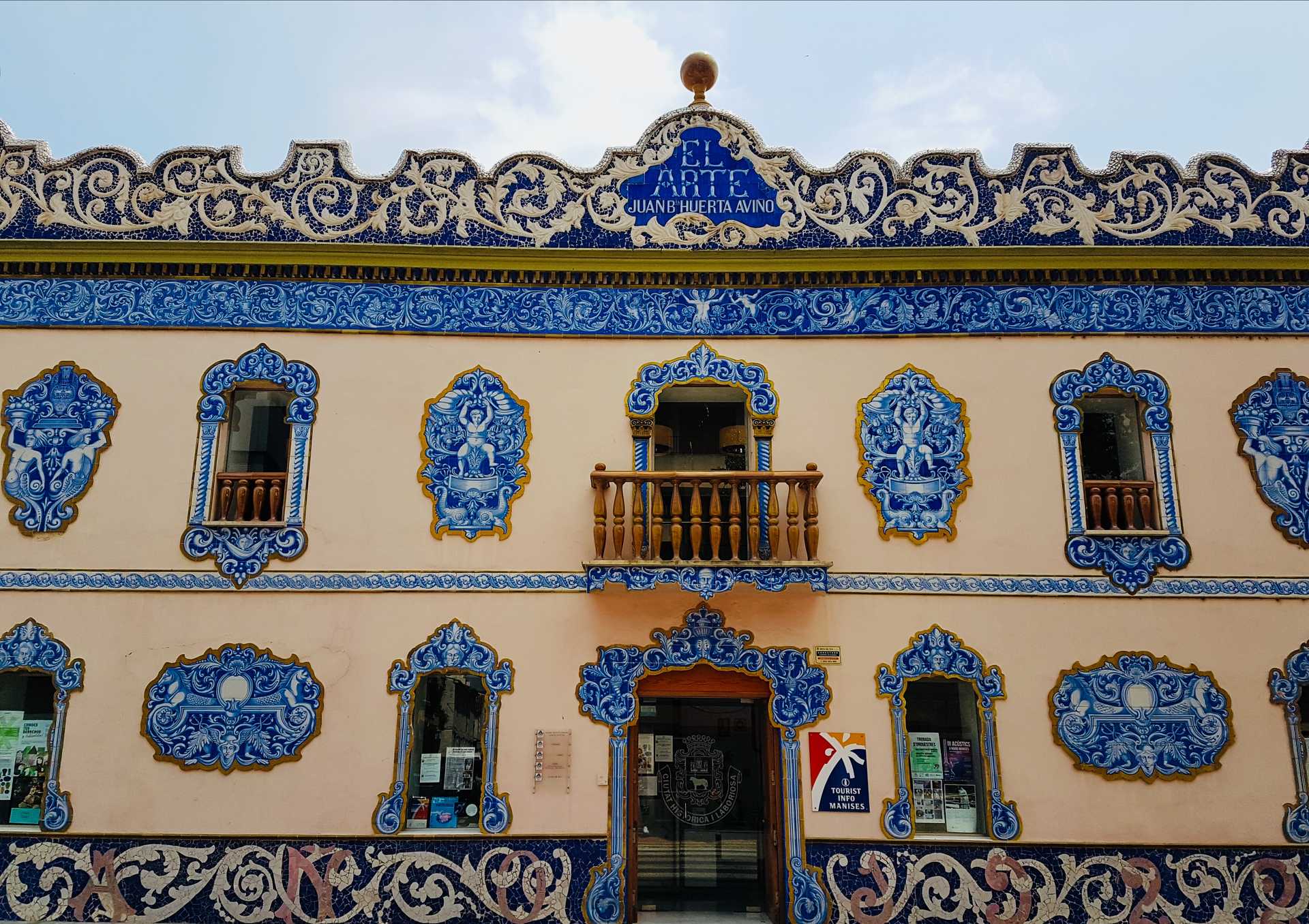 Avinguda dels Tramvies, 15
46940

contact information
Juan Bautista Huerta Aviñó, a ceramic artist, who was a specialist in metallic reflective ceramics, used in the covering of this building, dated to 1922. The decorative possibilities of gold and cobalt blue painted tiles on a white background, giving singularity to this façade, which served as publicity for the products that he produced.
The main themes of the panels make reference to: good business (represented by Mercury and its attributes); to productivity (present in the horns of abundance from which an infinity of ceramic pieces are made); and to good craftsmanship (with the representation of the vase of the Alhambra, then a paradigm of the best ceramic craftsmanship of all time). The broken paneling was carried out using the technique known as "trencadis", influenced by the work of Gaudí, and in which one can read the inscription "1922" referring to the construction of the building.

The building fulfilled the double function of being a factory (in the posterior section) and the home of the craftsman on the first floor. In 1924 a second chamber was added to the original building with a hispanic-arabic style decoration inspired by the plasterwork of the Alhambra.

This building is a fine example of the importance of the ceramic industry of Manises during the first third of the 20th century.
More information
Schedule
Horario del museo: lunes, 10.00 a 14.30 h; de martes a viernes, 10.00 a 14.30 h y 16.00 a 19.00 h; sábados, de 10.0 a 13.00 h; domingos, cerrado