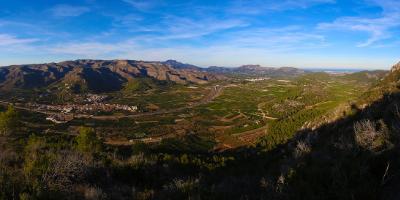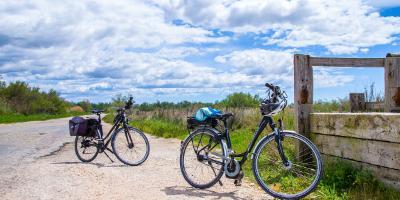 Enjoy slow cycling;
Day 1 (afternoon): Explore the town of Potries, where you will stay at La Cambra rural house. Explore the unique "river beach" of the Serpis River and / or learn about the historic irrigation infrastructures of La Ruta del Agua.
Day 2: Get on our e-bikes and start the Vernissa Valley route from Potries:
1st stop: Monastery of Sant Jeroni de Cotalba, one of the most notable monastic buildings in the Valencian Community.
2nd stop: Brunch in Ròtova with its delicious "coques de dacsa"
3rd stop: Visit the small and charming villages of Almiserà and Castellonet de la Conquesta, with palaces and surrounded by dry and irrigated orchards.
4th stop: on our way back, we will pass the monumental Lledoner de Merlich, the second largest hackberry tree in Europe.
Day 3: Spend the day as you wish, for example visiting the Cassoleria d'Àngel Domínguez Museum. Another option is to take a walk to the Hermitage of Potries.
- If you want to extend the bike rental, we can also guide you on other half-day routes.
- The route is about 31 km (19 miles), but don't worry, our ebikes have a range of 80 km (50 miles). :-)
#Disponibilidad
Disponible todo el año
#Otros servicios
6.0 €
Sant Jeroni de Cotalba monastery tickets (reservations: https://cotalba.es/)