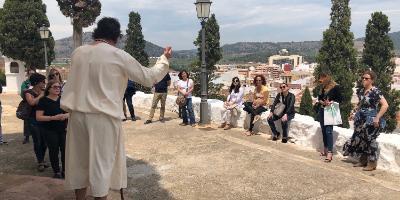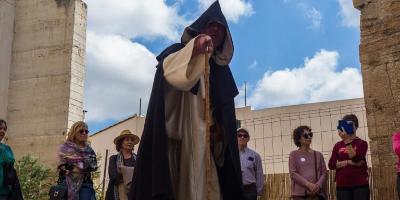 Celia Peris Visitas Guiadas
Discover the Holy Grail Route in Sagunto by attending a theatrical visit with pilgrims, clerics and Popes that shows us the unknown Sagunto. Let yourself be guided by its medieval streets between its nobility palaces, hermitages and neighborhoods of different cultures. On this route you will experience the mysterious surroundings of the famous Holy Grail by the hand of a guide and an actor, who will be responsible for telling and interpreting the History of this relic as you stroll through a millenary city.
The route will be available in Easter and summer.
The price is 12€ and free for children up to 12 years old.
For groups, prior reservation is required 10 days in advance and the price is 150€.