Festividad de Semana Santa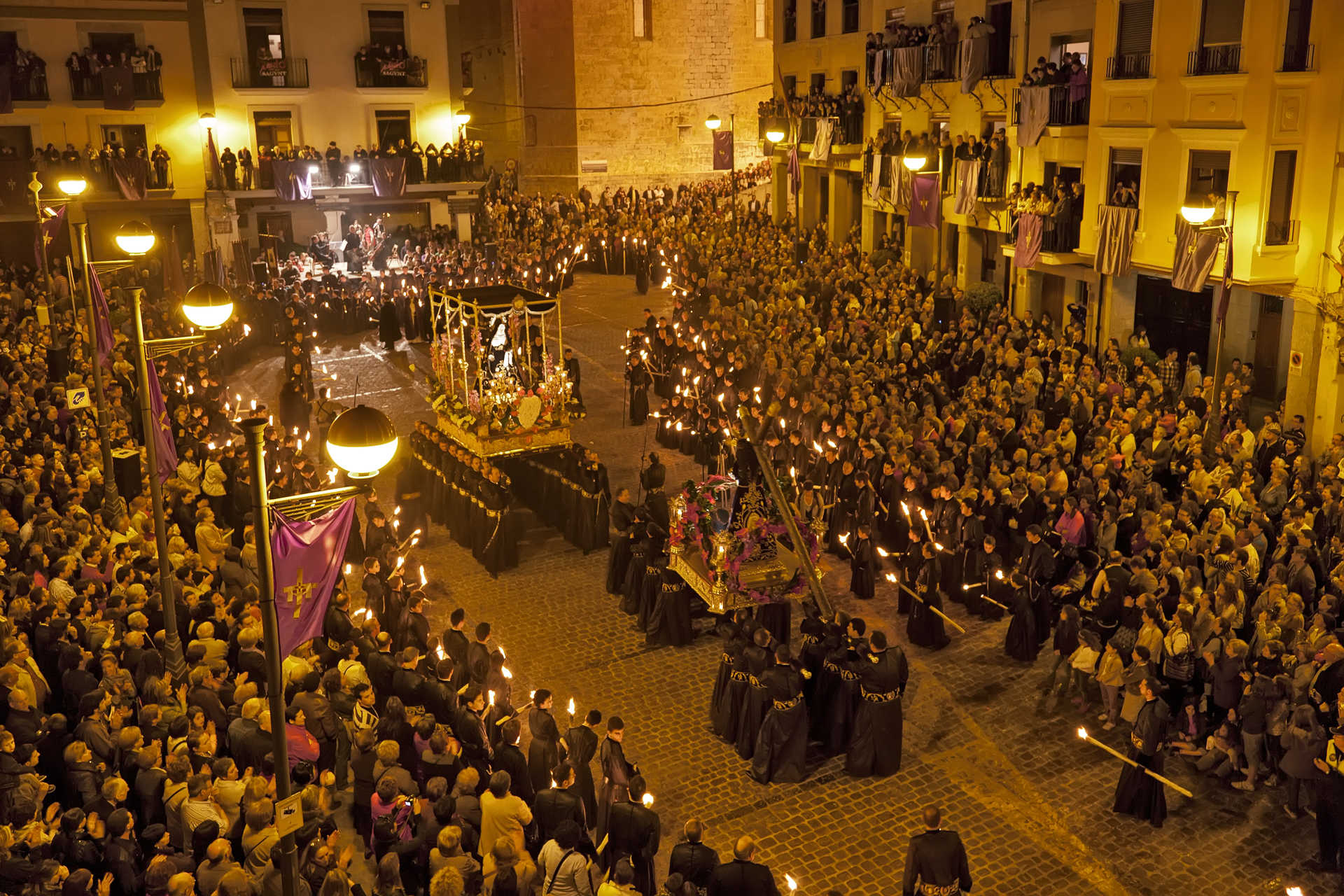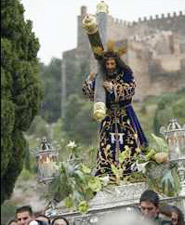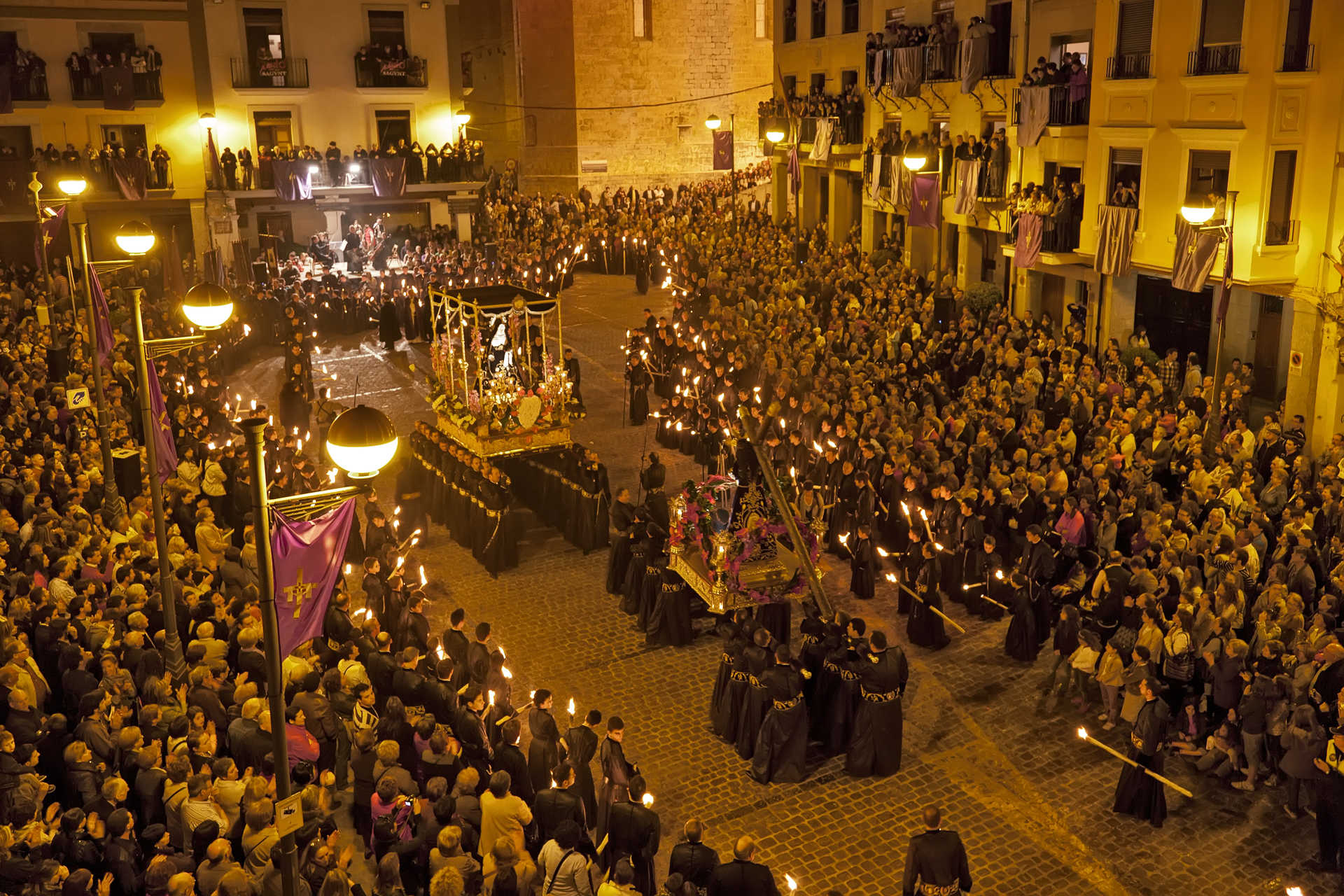 Scores of locals take part in Sagunto's Holy Week traditions. Come along to witness some age-old rituals and unforgettable events.
Sitting under the shadow of an imposing fortress, Sagunto is home to all sorts of traditions that speak of years past. One of these is Semana Santa, Holy Week, which has been listed an Event of National Interest.
A group of local young people, known as the Mayoralía, plays an instrument role in the festivities. The group is tasked with organising every event, most of which are held in La Sangre chapel.
On Holy Friday, a number of associations come together to put on a procession and dramatization of the Passion. This parade makes its way along the streets of the historic centre to Calvario, where there is a theatrical representation of the Crucifixion.
You also won't want to miss the Silencio procession on Holy Wednesday and the transfer of Jesús Nazareno on Maundy Thursday. Another couple of events that are worth making the effort to see are the selection of the sayones (penitents) and pasos (floats) as well as the sacred music performances. On the final days, you can witness the Sermó del Desenclavament and the Santo Entierro, followed by the elation of the mass celebrating the Resurrection. Don't miss the opportunity to come and see how the monumental town of Sagunto celebrates Holy Week.
More information
Type of interest
National tourist interest