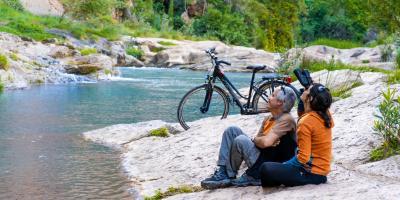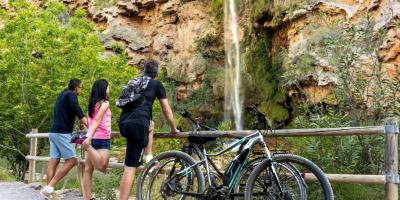 A bike tour of two days and one night to enjoy the wonderful landscapes of Navajas surrounded by nature.
This tour of 50 km and low difficulty takes us deep into one of the most beautiful places in the interior of the Region of Valencia: el Salto de la Novia (the Leaping of the Bride) in Navajas. The legend says that, as a proof of love and omen of good marriage and fertility, the bride had to jump to the opposite bank in front of the gaze of those present. If she succeeded, it promised great happiness to the couple. If she didn't succeed, the marriage would be broken because it was considered unfulfilled or unfortunate. Enjoy it whether you take part as a couple, family, with friends or on your own!
Includes accommodation, dinner and breakfast. Please check final price and availability.
#Disponibilidad
Disponible todo el año