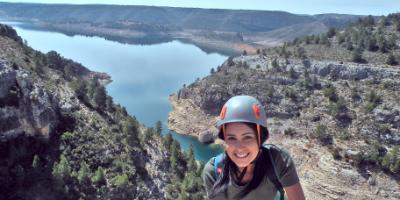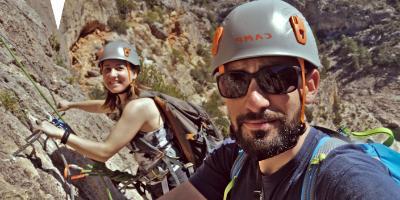 A via ferrata is a bolted and protected route by a steel cable as a lifeline. It can have artificial equipment in order to support the progression, such as iron steps. They can be longer or shorter, more vertical or even overhanging. We can find also Tibetan rope bridges, slides, abseils... There are many forms and colours.
Discover the vertical hike in bolted routes. In vias ferratas you can feel the adrenaline of climbing in a natural wall, but much easier than the free climbing.
Just call and ask for the different vias ferratas that we suggest you.
#Disponibilidad
Disponible todo el año