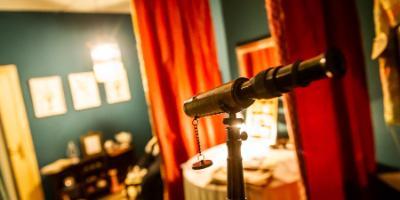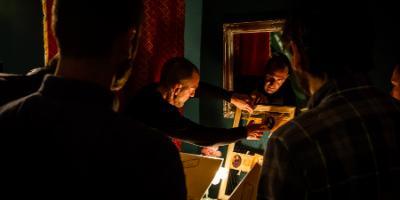 Enjoy our Escape Room set in the 1920's València.
An atelier in Velluters Quarter is the crime scene of this story. The night watchman Alfons Martí, during his shift in Velluters Quarter, discovers the scene of a crime. You will follow the night watchman in the investigation of this mysterious case.
The exclusive historical setting takes this game to another level. No room to escape from, but a misleading story of secret alliances and whispers to get lost into. Intuition, quick thinking, but without teamwork, there's no way you can win this game. If you have great group chemistry and are keen on having a lot of fun, come and put your detective abilities to test! The more, the merrier! Like in every great crime story, time is your true enemy. Stay sharp and find the missing piece that connects it all, but hurry up, the clock is ticking!
Recommended game for couples, families, groups of friends, companies and for crime novel and criminal psychology lovers.
2-4 players. Duration: 60 minutes. Night session available.
#Disponibilidad
Disponible todo el año