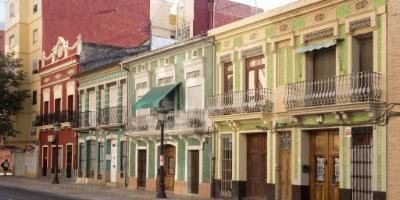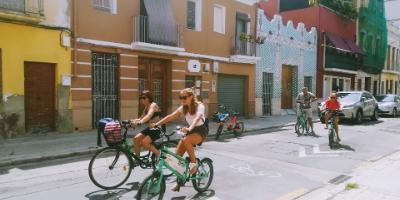 Información de la reserva
Paseando por los poblados de la mar
Enjoy 'El Cabanyal bike tour', the first bicycle route that runs through the Maritime Villages, and discover the highlights of their neighbourhoods. The bicycle is ideal for touring the paseo marítimo and visiting the Cabanyal-Canyamelar without losing detail of its architecture and its people. In approximately 3 hours you will discover from historic buildings such as the 14th century shipyards, to the avant-garde building of Veles e Vents at Marina de València, storage sheds or some of the most famous ceramic façades of these neighbourhoods. It is a quiet walk, with explanations, anecdotes and moments of rest, during which you will know the daily life of the Maritime Villages, the most attractive places to eat or get a bite, the cultural activity of the moment or any surprise that we find during our journey. You can continue your visit booking a boat trip or doing watersport activities, visiting the rice museum, the marine Holy Week museum or the villa of Blasco Ibáñez. You can also ask about the cultural agenda of the moment... or just spend the day at the beach in València.
Comfortable clothes and shoes are recommended. Sunscreen, hat and sunglasses.
#Disponibilidad
#Otros servicios
8.0 €
Bike rental, assurance. Price per person.