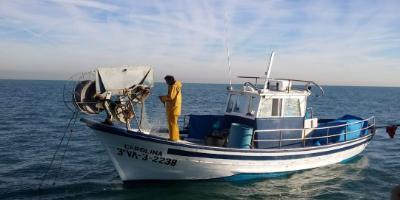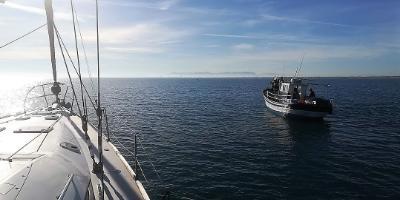 Paseando por los poblados de la mar
We sail aboard a sailboat towards the place where Carolina boat is fishing. The guide on board informs us about the history of the port of València, La Marina, the Maritime area, the fishing arts, and put in value the fishing of minor arts.
The activity lasts about 4 hours, from 9 a.m. to 1 p.m. approximately.
After the experience of being in front of the fishing boat, we return to port, and there we see the fish selection for sale in the fish market.
We visit the fish market area where we will recognize the nets and materials used for daily fishing.
We leave and return from the Port of València. During the navigation, we serve breakfast and appetizer. We will enjoy the sea, the breeze, the views and the company. It is a fantastic experience and a recognition of the value of fresh fish that is caught in an artisanal way.
It is recommended to wear suitable footwear, with white rubber sole. Sun cream, sunglasses, wool hat and gloves. If you think you can become dizzy you should take a biodramin one hour before boarding. If you think you are pregnant you should notify the captain.
Price per person, for a minimum of 10 passengers. The activity can be booked for fewer people requesting a quote.
We recommend making a reservation for lunch at the restaurant of the fish market (45€).
#Disponibilidad
Disponible todo el año