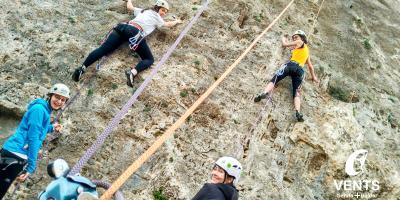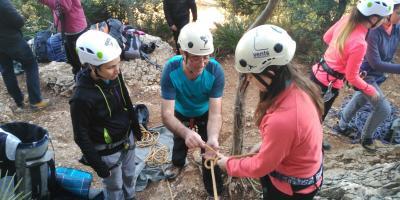 Sport climbing is a style of climbing that, as a safety system, uses anchors previously fixed to the wall placed strategically along the track. These anchors (plates) serve to secure the climbers, which allows to concentrate much more on the technique or on some difficult steps. Sport climbing is characterized by significantly reducing the risk of the climber, in exchange for increasing the level of difficulty (the degree of the track). Generally, this modality looks for relatively accessible zones and with not necessarily very high walls, in which marked routes of different degrees of difficulty are equipped. The degrees of difficulty in sport climbing are measured from the 4th grade (beginner) to the 9th grade (professional).
The course lasts one day:
Saturday or Sunday from 9h to 17h.
#Disponibilidad
Disponible todo el año