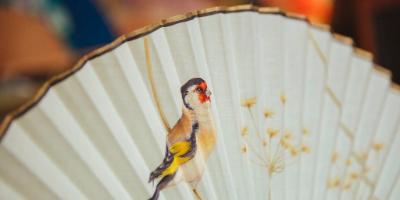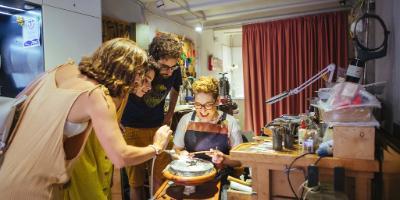 The Shopping Made in València Route is a guided tour to some of the most representative retail shops in Valencia.

With these different routes you can discover the real local products: gastronomy, handicrafts, fashion, design or jewellery, among others. In addition to visiting the three shops, you will learn about the history, the products and the production process at first hand, with tastings, demonstrations and explanations that will turn your visit into an unforgettable experience.

These routes are the best way to get to know the made in València products, their history and manufacturing process, and discover shops that you can only find in València.

Start: Tourist Info Ayuntamiento (next to the main gate of the Town Hall).

These routes are offered on Wednesdays.

Bilingual tours (Spanish - English).

Duration: approx. 2 hours. From 4.00 pm to 6.00 pm (occasionally at 12:00pm).
Calle Ruzafa route. 16:00h.
Shops: Ensedarte, Sombreros Albero, Trufas Martínez, Abanicos Carbonell.

Paz and Mercado Central route. 12:00h.
Shops: Vicente Gracia, Abanicos Vivenca, Charcutería Amparo Muñoz.

Ciutat Vella route. 16:00h.
Shops: Orfebrería Peris Roca, Original CV, La Postalera.

Milla de Oro route. 16:00h.
Shops: Lladró, Barack by Zelma, Rafael Torres.

Ensanche route. 16:00h.
Shops: Sondemar, Poppyns, Blackcape.