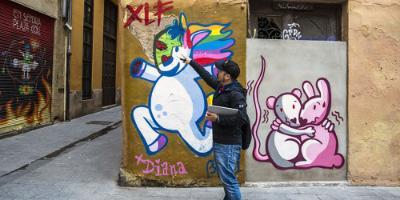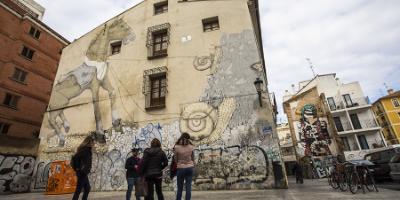 The art that is on the street is just as worthy of admiration, which is why at Turiart we have created a specific route to get to know this Valencian open-air museum in more depth. Centred in the neighbourhood of El Carmen, the route will bring to life the works of artists such as Luis Montolio or Ericailcane, which have high doses of social and political criticism.
The expert guide will immerse us in the different perspectives of street art starting with a historical introduction of the neighbourhood, then he will explain the rules and languages of urban art, which have always been in constant reinvention, and finally how the city is a great influence on the artists' works.
This cultural tour invites you to enjoy a cosmopolitan, modern and different Valencia, which fills its streets with stickers, icons, graffiti... and the famous Casa de los Gatos.
Likewise, these murals have been welcomed by the neighbours, as they have become a resource to recover the streets and squares.


It is an outdoor walking tour with a duration of 2 hours. Tickets are not included.