The best way to learn a language is to travel.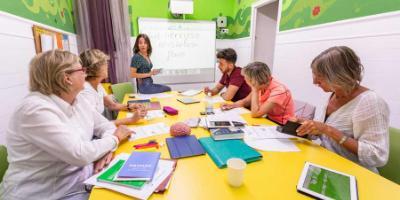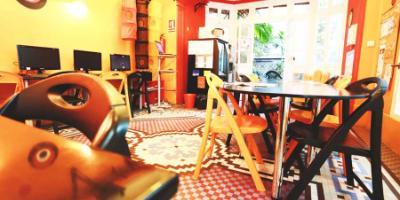 Learn Spanish, for one week, in the incredible city of Valencia. With this intensive course, of four hours a day, you will be able to improve your knowledge of Spanish, while enjoying the charms of the city of Valencia. The best way to learn a language is to travel.

We are a family-run school in the centre of Valencia. With more than 15 years of experience, we offer our students a close treatment and a very personalized attention. For us, every student is important and forms part of our family.

Our courses are designed to help you learn the Spanish language in a fast, effective and dynamic way. Our teachers are very experienced people and we put all their technological resources at your disposal: digital whiteboards, iPads, books...

We also give a lot of importance to the socio-cultural integration of the students. Our program of activities will allow you to know better the city of Valencia, its surroundings, and its richness.

We are not a school for young people. We are a school for people with a young spirit.


This course includes 5 didactic activities that will allow you to get to know your classmates and learn more aspects of our culture, some of them are: Spanish cooking class, culture class, walk and learn, welcome paella, film club¿
#Disponibilidad
Disponible todo el año