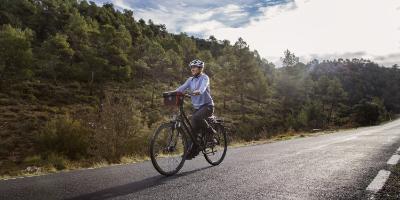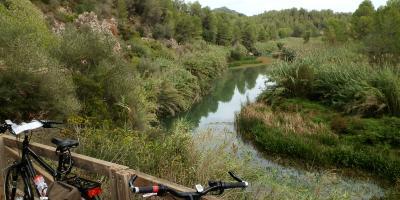 We have selected historical places, artisan traditions, small rural enclaves, diversity of landscapes and of course the local folk that will make your live a warm and memorable experience.
The trip starts down the Vinalopó river valley, taking in castles and medieval towns such as Biar and Bocairent. We then explore scenic valleys that take us to the foothills of imposing mountains.
We'll venture into the district known as Terres dels Alforins, where we'll be delighted by fabulous landscapes, sometimes referred to as the Tuscany of Valencia; and last but not least, we'll savour local wines and food.
We proceed through the fertile plains of Vall d'Albaida, on the banks of its rivers, and we take the stunning gorge road to approach the historic and imposing city of Xàtiva. We enter the lush plain of orange groves and market gardens known as la huerta valenciana.
We pedal next to the river Xúquer and make our way to the Natural Reserve known as Parque Natural de la Albufera which is of enormous ecological value. We finish our varied journey in the city of València.
#Disponibilidad
Disponible todo el año
#Otros servicios
80.0 €
Bike rental - Electric bike rental.