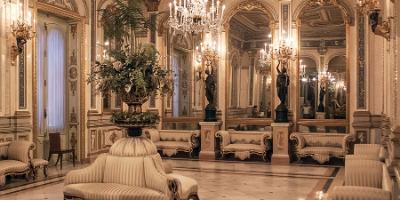 Información de la reserva
The route through the Valencian palaces is essential for getting to know Valencia, as they are a fundamental part of the capital of the Turia.
One of the main attractions of the palaces of Valencia is the spectacular architectural legacy left by the Valencian nobles and bourgeoisie who lived in the era of Valencian splendour.
This route focuses on discovering the secrets of the city's most beautiful palaces, the Palace of the Marquis of Dos Aguas, which stands out for its impressive façade and for housing the National Museum of Ceramics & Sumptuary Arts and The Palace of the Counts of Cervelló, which, in addition to having been the residence of kings and illustrious people, today houses the Bourbon Gallery.
Let yourself fall in love with the best heritage that Valencia has to offer. All the façades, marblework, monumental staircases, chandeliers, rock carvings and doors with luxurious finishes that today are the best representation of the city's palatial tradition are waiting for you.
This is a guided tour outside and with access to the interior of two palaces, however, if for some reason one of the two palaces is not open, the visit is made to the Palace of the Marquis of Campo.
It lasts approximately 2 hours.