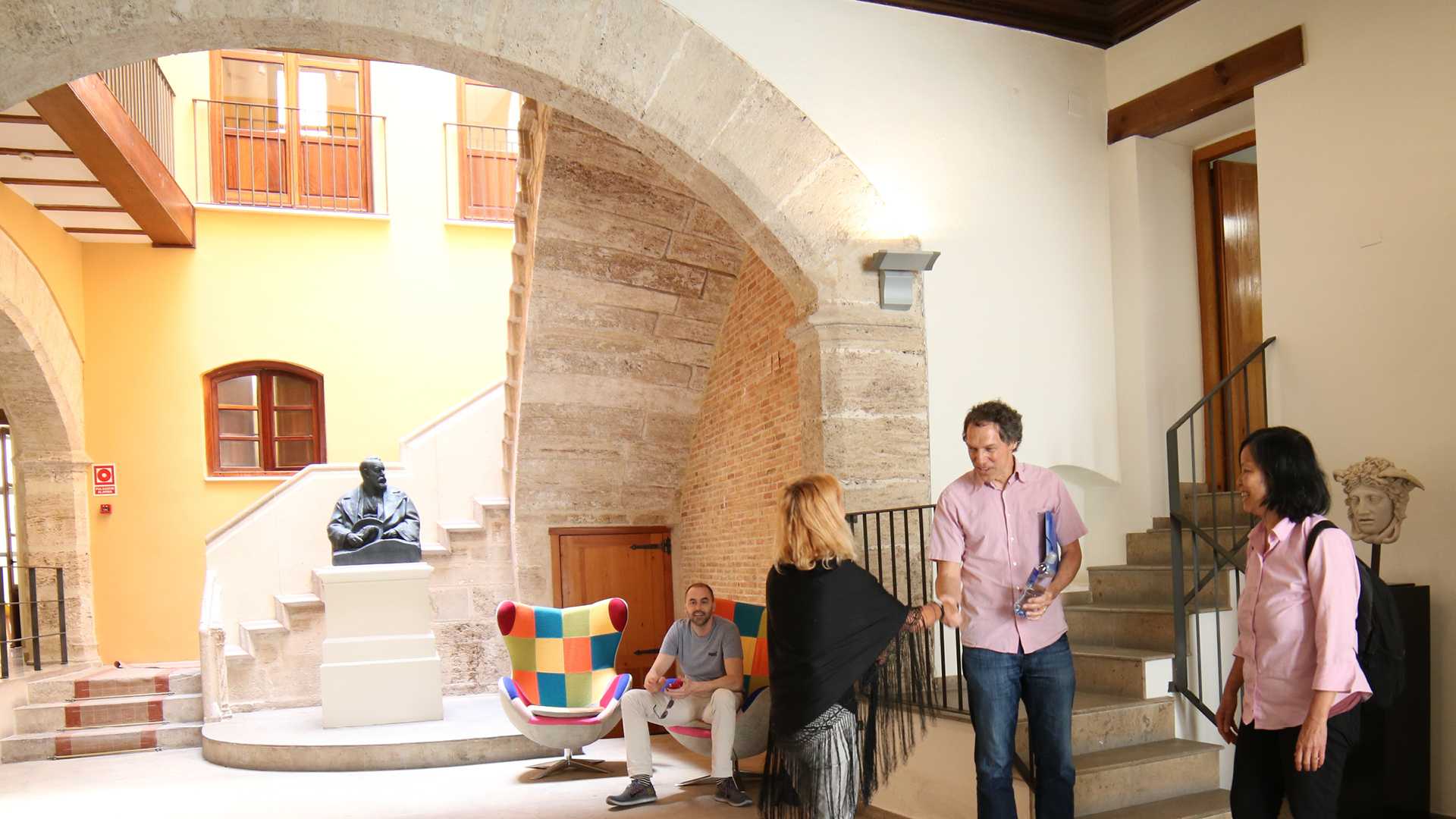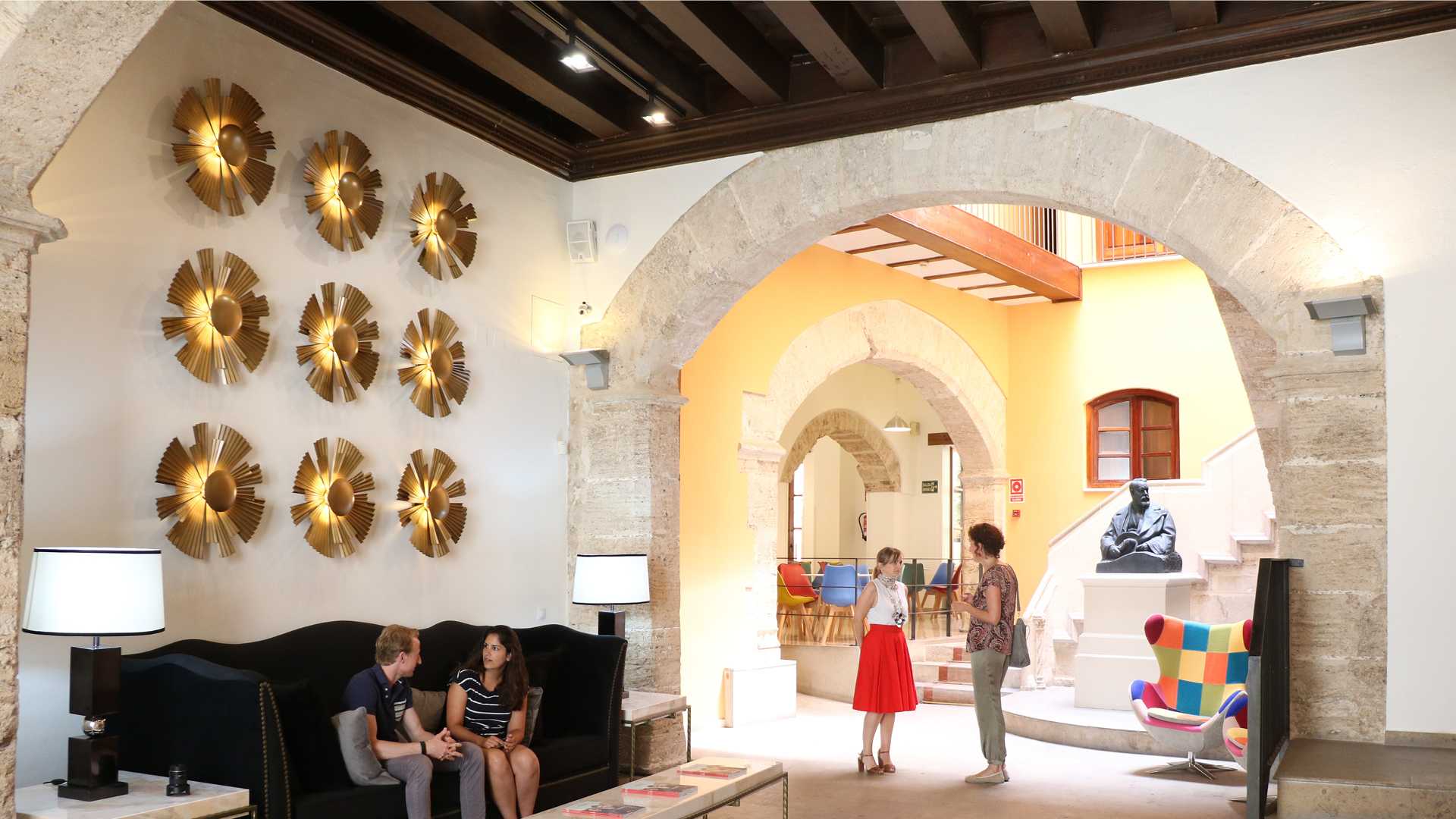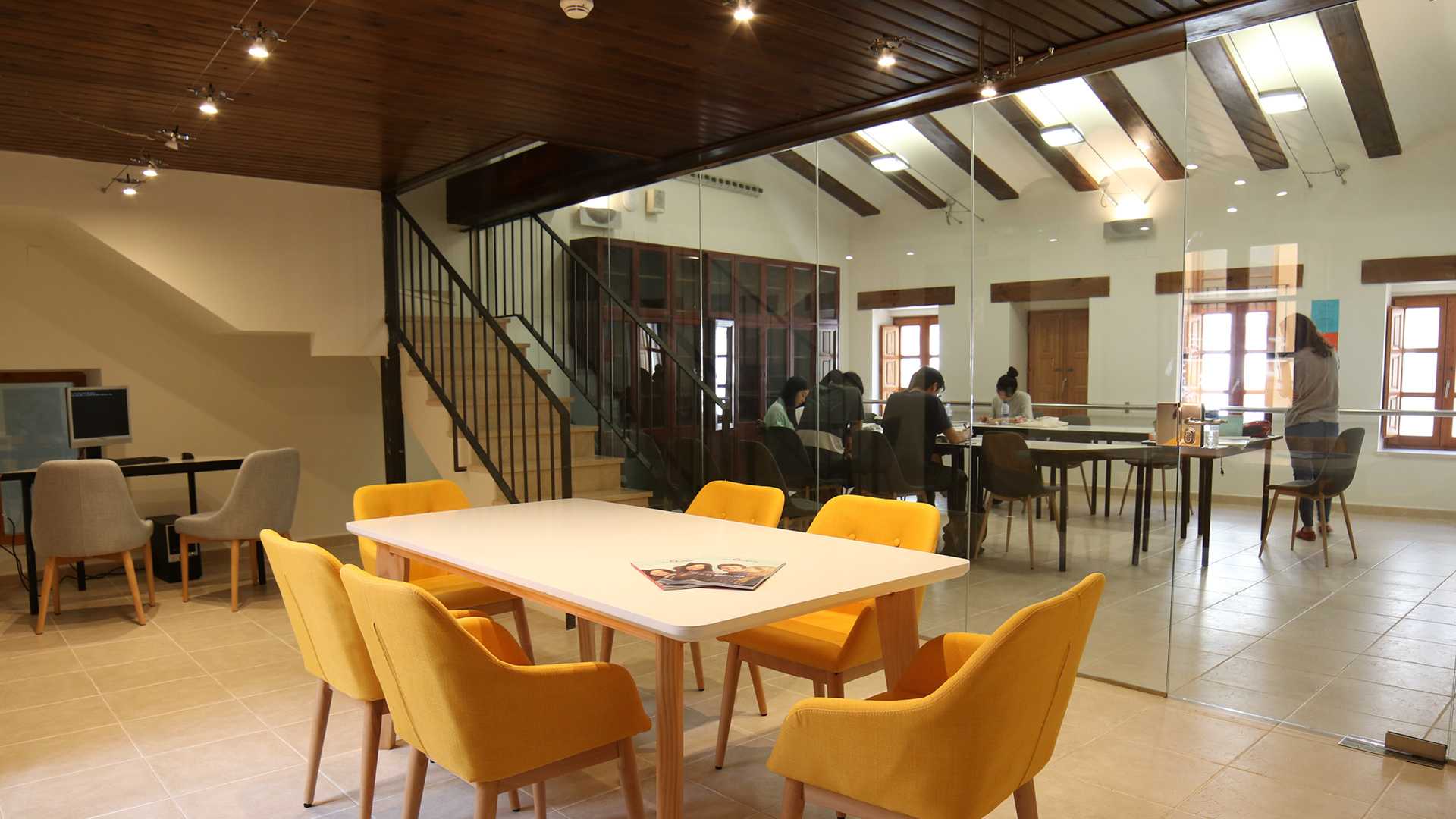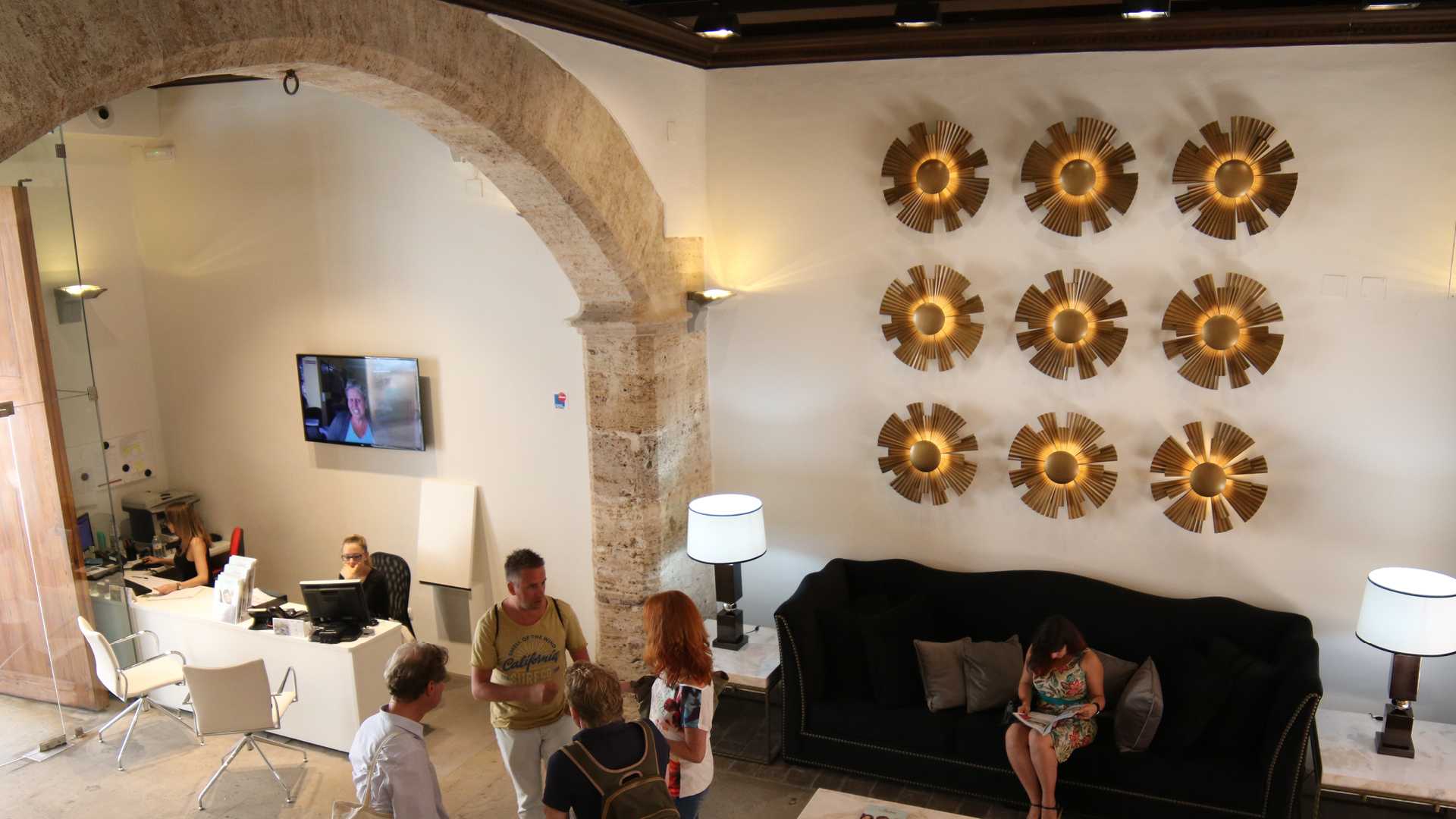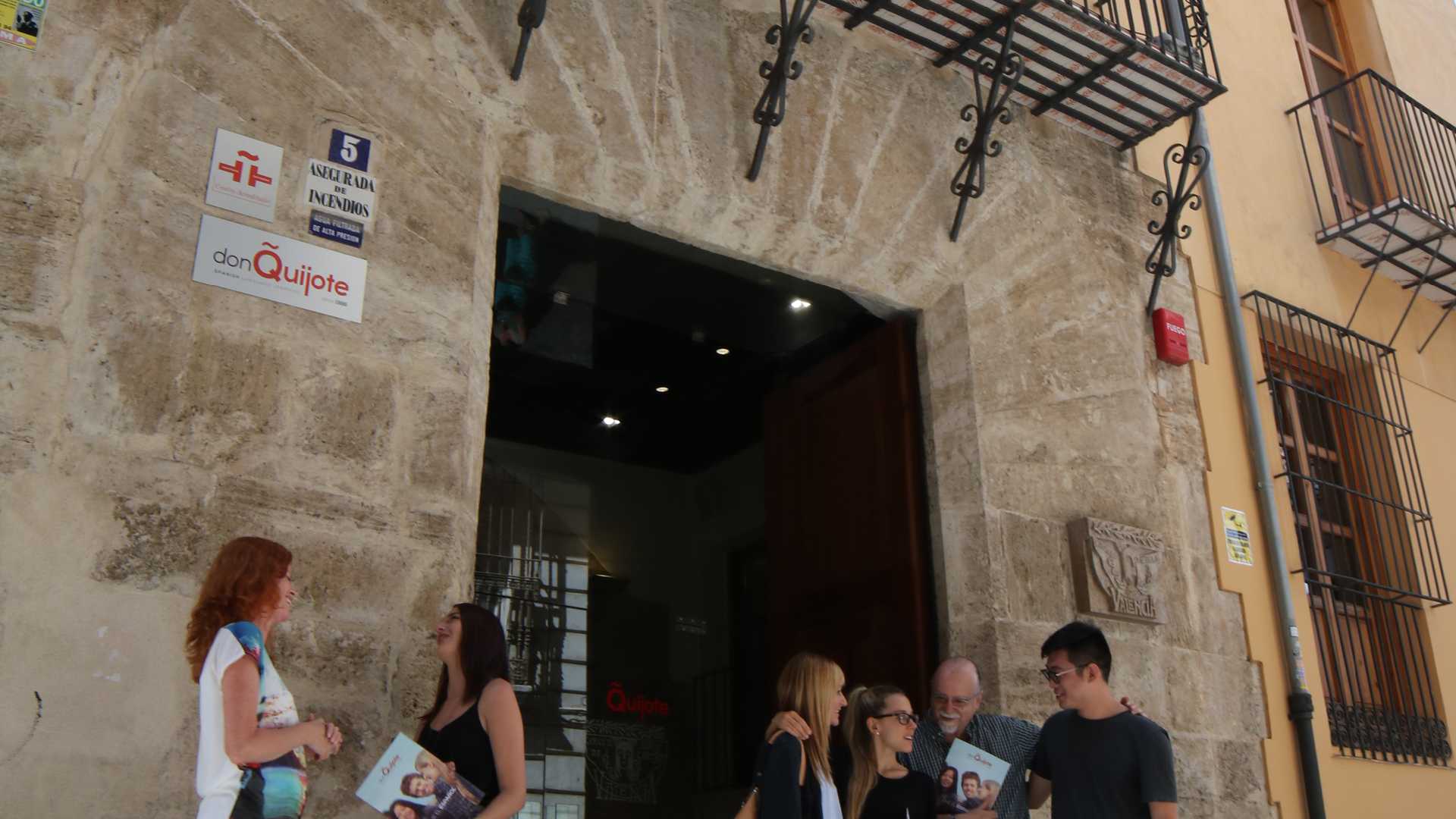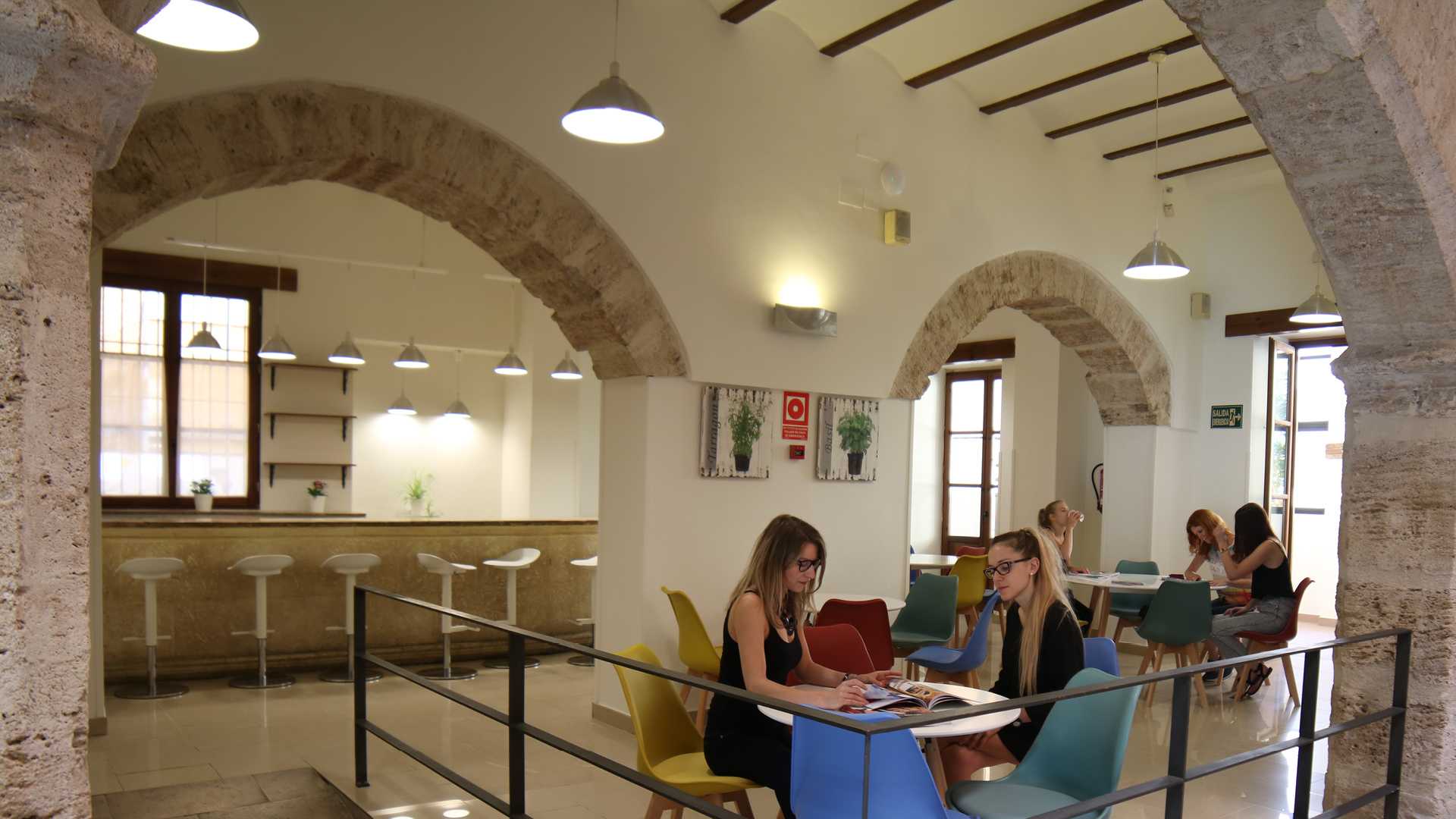 Carrer dels Cadirers, 5
46001

contact information
Located in València, Don Quijote-Enforex Spanish School is housed in a fully renovated 15th century palace. The high ceiling classrooms are flooded with natural light while the teachers are friendly and professional, creating the perfect atmosphere for learning Spanish.
Sitting in the midst of historic treasures encircled by the Medieval city walls, the school is enveloped in a positive energy that provides a unique experience of learning Spanish and discovering local culture.
Facilities and location
Don Quijote-Enforex Spanish School has 17 spacious and modern classrooms, cosy common areas and an impressive terrace. The school also has computers for students to use, free wifi and access for wheelchair users.
The school is located in El Carmen, the historic centre of València, which dates back to the Medieval period. It is just steps from the public metro and bus network and is surrounded by bars, cafés, restaurants and shops.