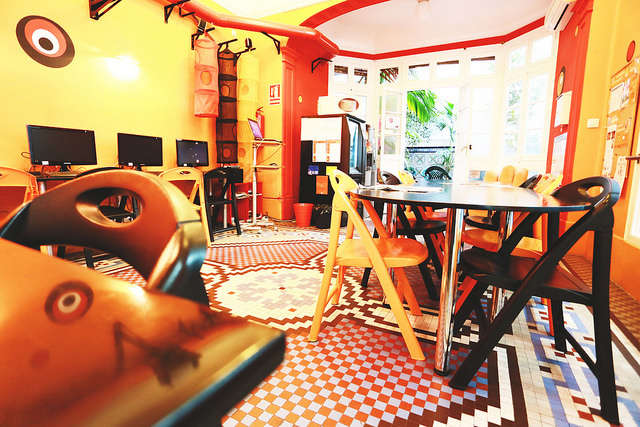 Convento Santa Clara, 10
46002

contact information
Taronja School was created by Vulture magazine, the trendiest university publication in the Region of Valencia, so its young, modern and creative personality the school has always carried over into the school. Different Valencian artists have contributed their creativity to decorate the different Spanish lessons: the Kitsch class, the crazy Doctor class or the Design class are good exponents of that spirit. Moreover, the school has its own areas for rest and relaxation, equipped with computers with Internet connection, drinks machines and sofas and a terrace where students will be envied on the hotter days.
Information about the school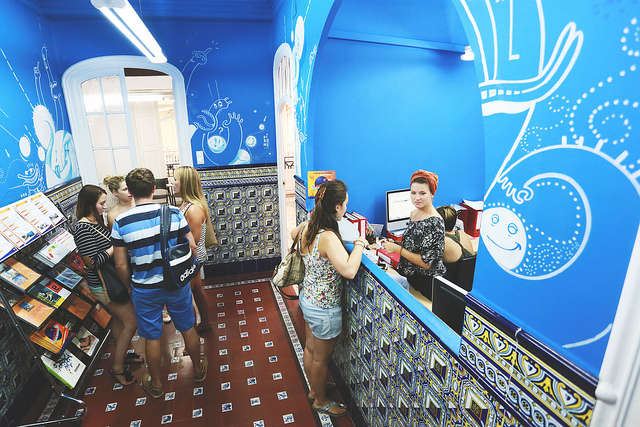 The school is located in the centre of the city, next to City Hall Square, which gives Taronja School an enviable location (you can visit numerous historic areas by foot) and a good transport connection allows to reach the town beach in just 15 minutes.
Taronja School offers a new vision of language teaching. Its courses are held in a friendly and relaxed atmosphere in fully equipped rooms, with a different system of learning, the goal of which is for the student to learn Spanish while being introduced into the Spanish culture and customs. All taught by a staff of teachers qualified in Philology, and noted for their youth, professionalism and preparation.
Tourist Zone: Valencia Terra i Mar.
Location: Urban. Downtown.
Languages: English, Italian, German, French and Polish.
Activities: tourism, sports, leisure and culture.
Information about the course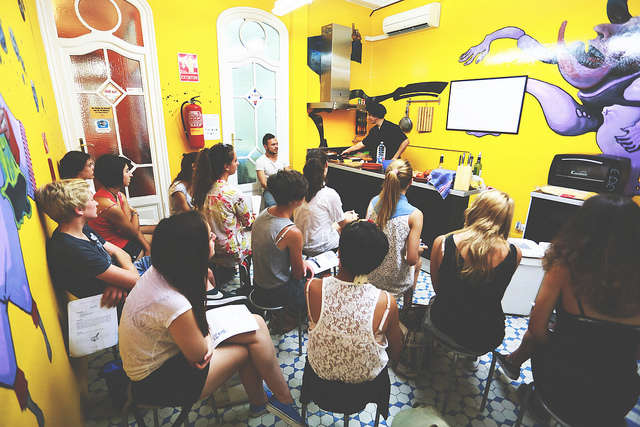 Lessons last 50 minutes and classes have a maximum of ten pupils. Moreover, courses include free lessons of cooking and culture once a week. Taronja offers totally novel special courses like the Love Course or the Spanish Cooking Course.
Intensive course: four hours a day.
Super-intensive course: four hours and two in the afternoon timetable.
Erasmus course: courses of ten or four hours a week.
Intensive course + DELE: intensive course reinforced with five hours a week dedicated to the DELE Spanish exam.
Intensive course + Business: intensive course reinforced with five hours a week dedicated to business terminology.
Teacher training course: aimed at teachers of Spanish as a second language.
Love course: to learn Spanish using Love as the underlying theme.
Spanish cooking course: to learn Spanish whilst enjoying the passion for cooking.
Private lessons: packages of ten or twenty hours a week. Combinable with the courses.
Information about accommodation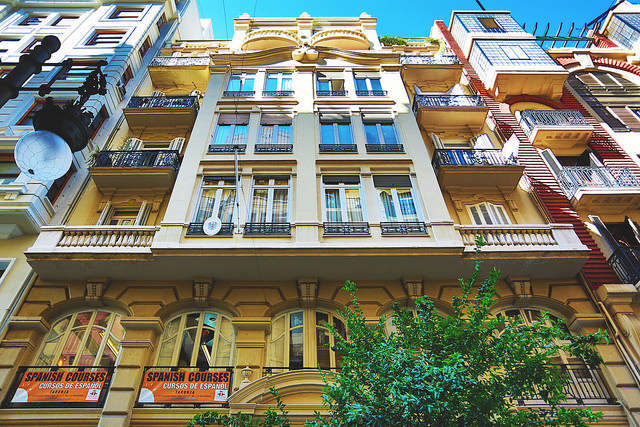 Apartments: The school selects central apartments that feature all needed amenities. These apartments are shared with students from the school or with Spanish students.
Families: this is the perfect choice to speak Spanish all the time. The school has made a selection of Spanish homes where students can stay in a bed and breakfast basis, half board (breakfast and dinner included) or full board (three meals included).
Dormitory: located in the university area just five minutes from the beach and twenty minutes from downtown and the school. Each room has a bathroom, air conditioning, television outlet and Internet.
Information about the activities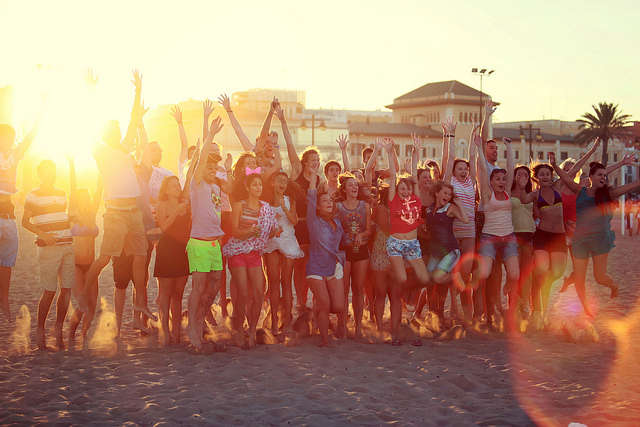 At Taronja, a large number of activities are offered. On the first Tuesday, students are offered a free sightseeing tour around the centre of Valencia and all students can attend a Spanish cookery class and a Spanish culture class once a week free of charge.
Information about certificates
Instituto Cervantes (Spain)
Member of the Tandem International Organization
Tandem Quality Certificate
FEDELE - AMEELE (Spain)
Bildungsurlaub (Germany)
CSN (Sweden)