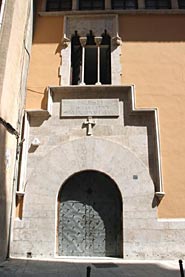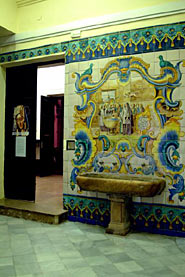 Calle Pouet de San Vicente, 1

contact information
This house can be entered from two different sides, both entrances being crowned by rounded arches and windows of various sizes. In the entrance from the Pouet street, there is a wide stone pedestal with four water-spouts; from here the Pouet water pours out. To the left of this, according to tradition, is the room where the saint was born.
More information
Schedule
De lunes a viernes de 10.00 a 13.00 h y de 16.30 a 20.30 h.