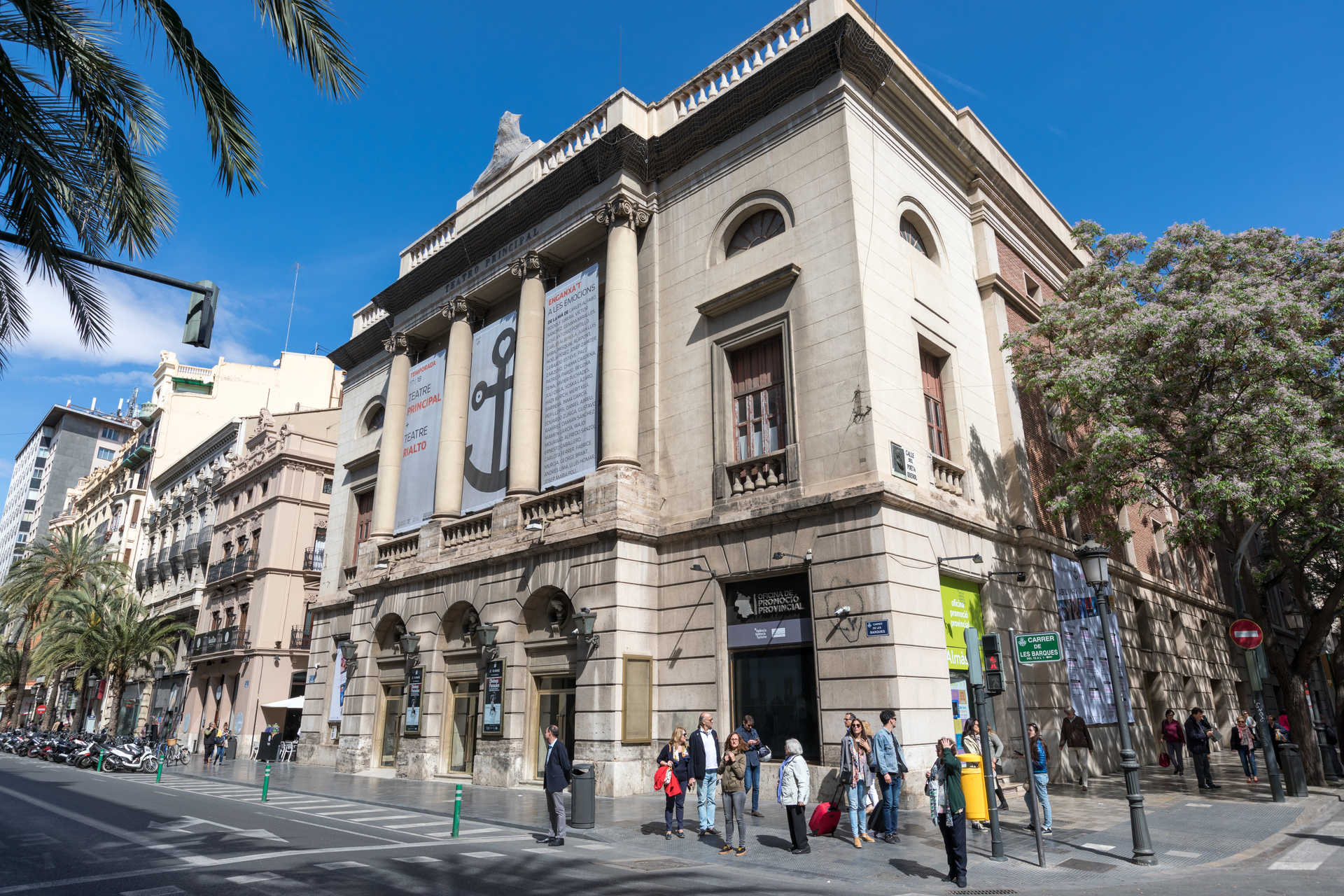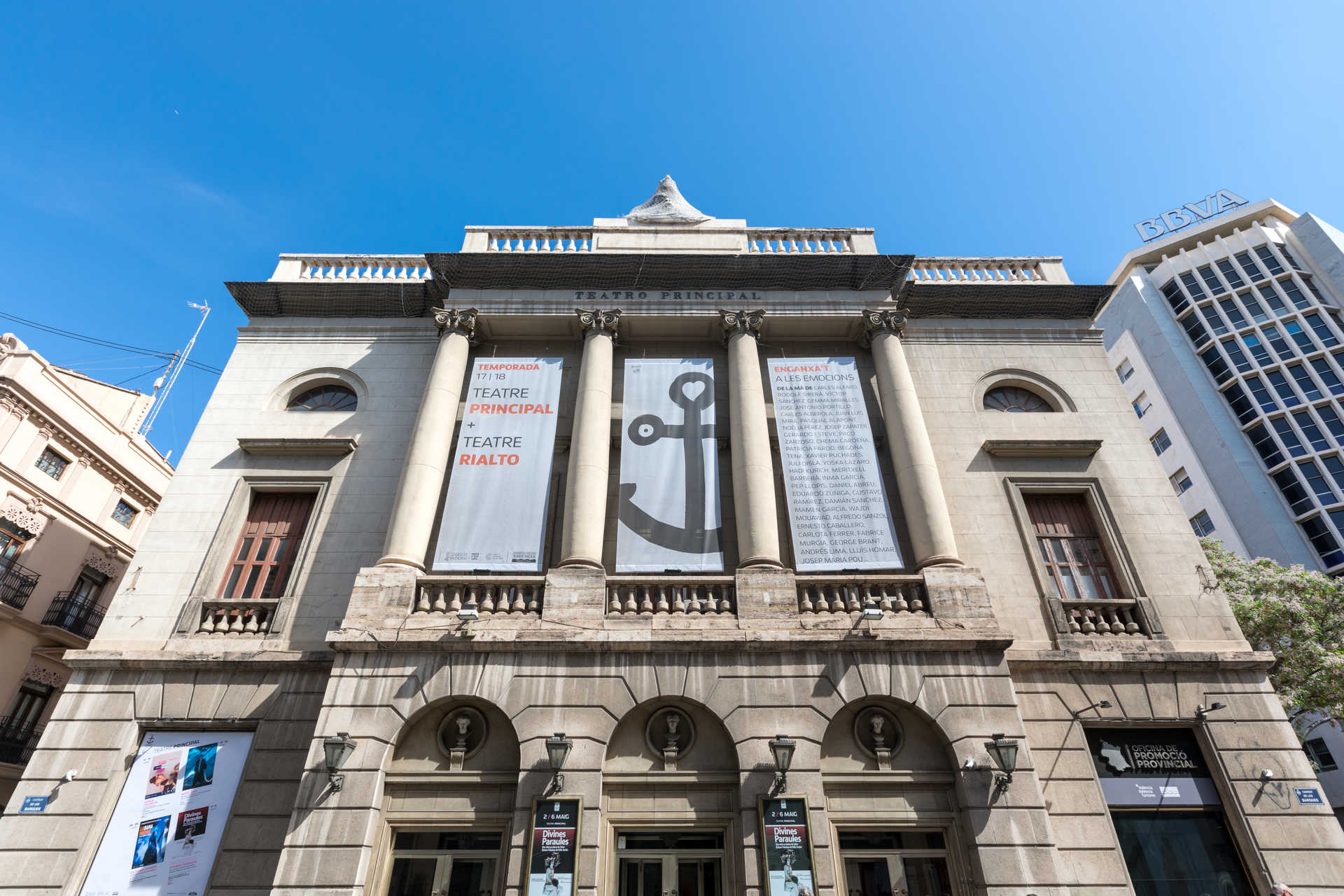 Calle de las Barcas, 15

contact information
The Main Theatre (teatro principal) was the first to be built in Valencia in accordance with modernist precepts of the term which facilitated the visualization of personal expression. The project was created by the Italian architect Fontana who completed the rough plan in 1775, although the actual building work did not start until the beginning of XIX century. The original building was going to be three storeys high, although a fourth floor was added later. The façade as seen today dates from 1854, it is José Camaña's work, and the inner part, Rococo in style, was painted by Camarón.
More information
Schedule
Martes a viernes, de 11 a 13 h. y de 17 a 20 h. Sábados y festivos, de 17 a 20 h.