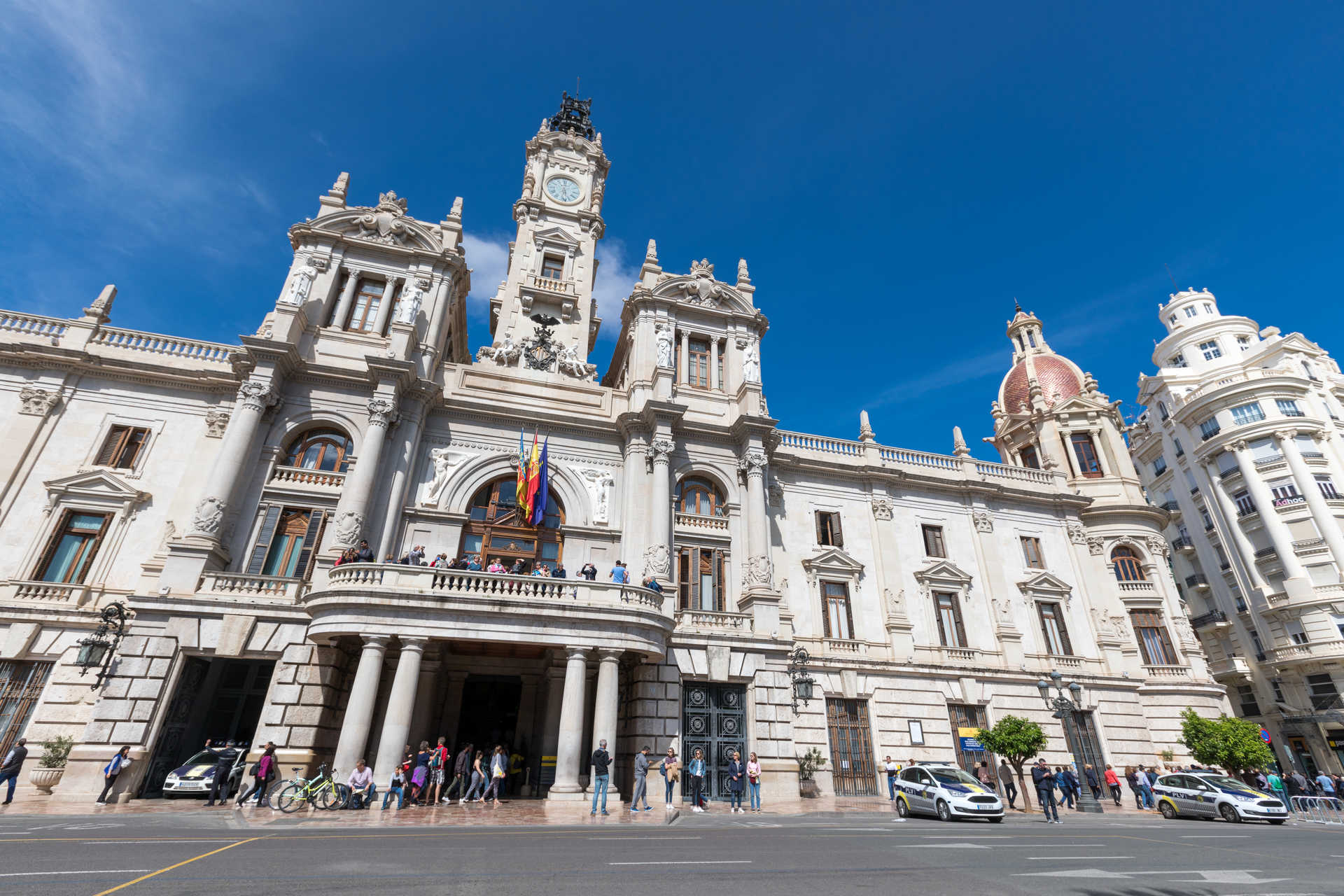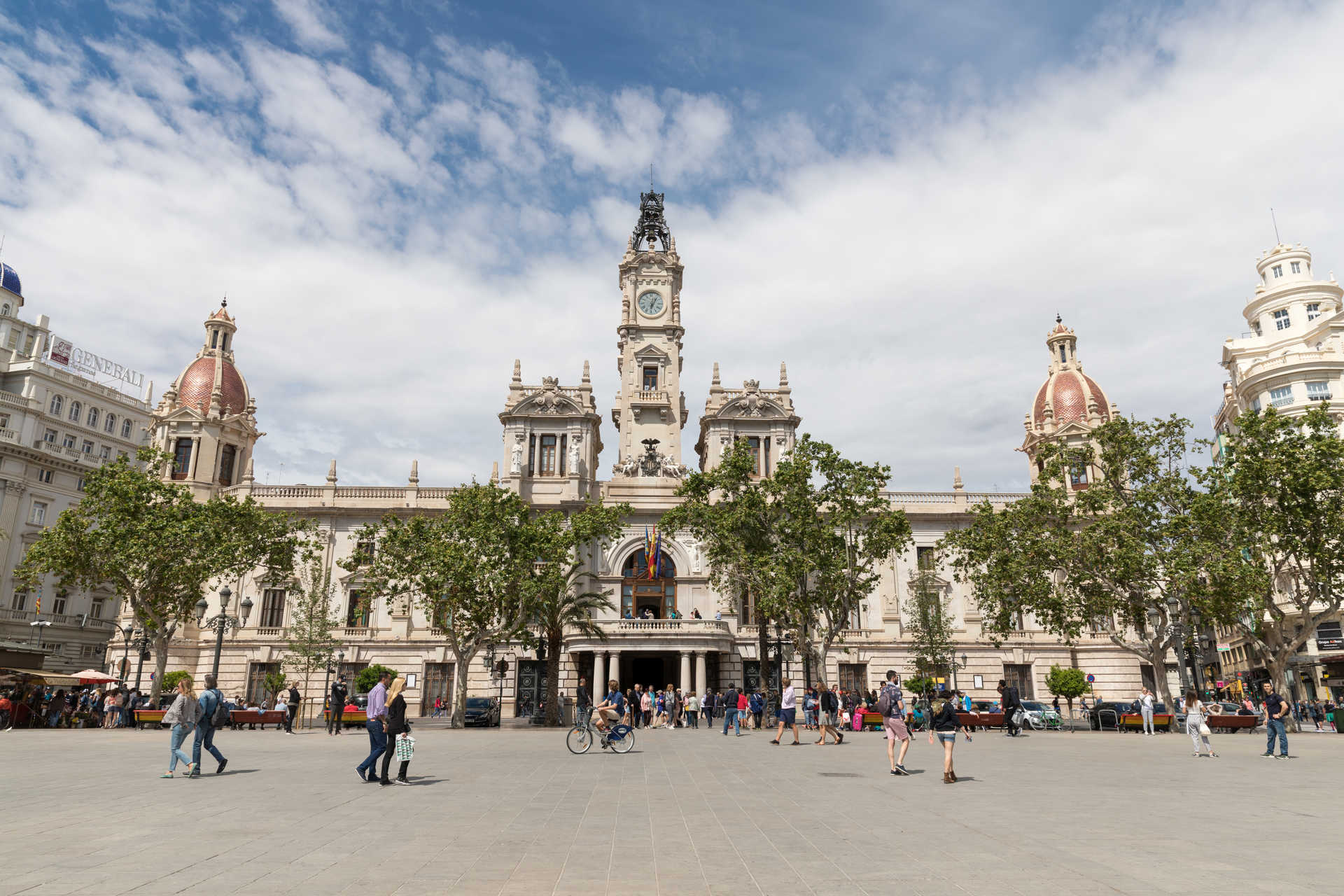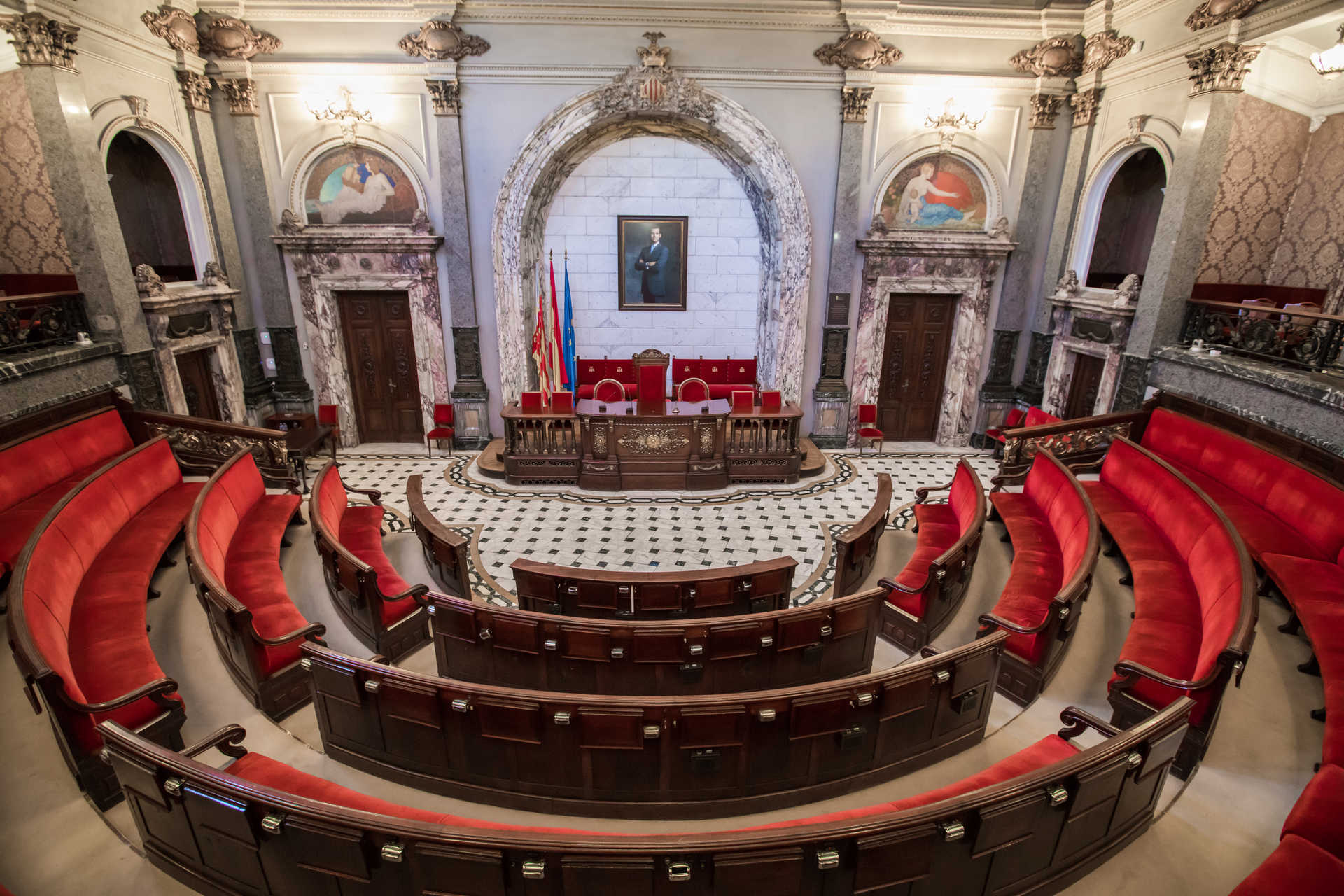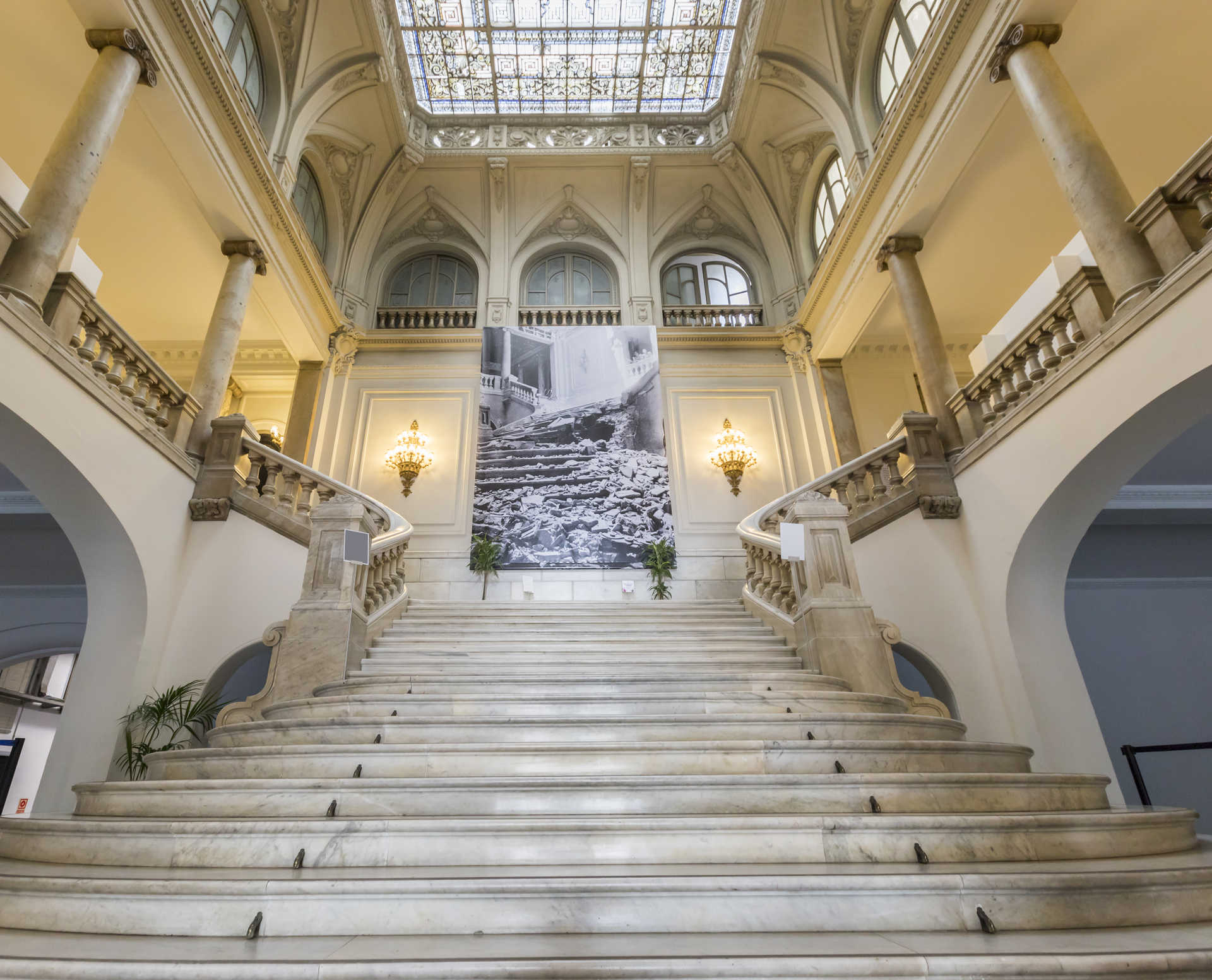 Plaza del Ayuntamiento, 1

contact information
This building forms part of a block that is more than 6000 square metres in surface area and sits on the place that originally was the site of the Archicofradía de la Sangre (the Brotherhood of the Blood) and later the Royal House of the "Enseñanza". Its main façade dates from the beginning of XX century, as do certain of its most beautiful rooms such as the Cristal room. The façade is of a ground floor and two upper floors, flanked by corner towers, and in the centre is the clock-tower with its two accompanying round towers.
More information
Schedule
De lunes a viernes 08.00 a 15.00 h.