Fundación Chirivella Soriano. Palau Joan de Valeriola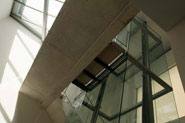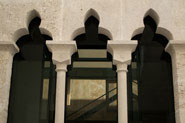 C/ Valeriola, 13

contact information
More information
Schedule
Tuesday to Saturday: 10am to 2 pm./5 pm to 8 pm
Sundays: 10 am to 2 pm

Built in the14th century, the palace has outstanding stone arches, typical Romanesque windows and wooden ceilings.

It was the residence of Don Joan de Valeriola, descendent of Arnau Valleriola, the most important financer in the Valencia of the 14th century. The last member of the family who occupied the palace was Gaspar, who was related to the Borja family after marrying Anna de Borja, Pope Alexander the 6th's niece.

The Valeriola Casa-Palau (Palace-house) is a recently rediscovered building, a recovered important civil gothic monument in Valencia. Its heritage and architecture value relies on its interior spaces, unique gothic pieces (arches, windows, masonry) and on the antique value of its coffered ceilings.

The collection

Contemporary Art from the post-war (1957) up to our days, includes the Parpalló group, El Paso, Equipo 57, informalism and other contemporary artists, the so-called generación nueva (new generation) and also new trends appearing nowadays in our country.